Experience the most beautiful regions of Europe in a Vintage car! Romantik Hotels & Restaurants combine wonderful trips with first-class culinary delights, a cozy ambience and warm hospitality. Feel the wind in your hair and go on an unforgettable discovery tour with your classic car.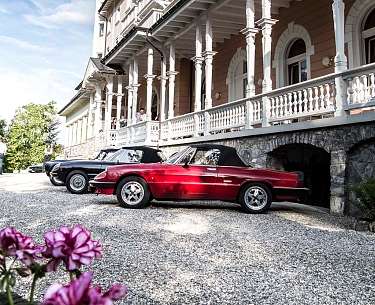 Full speed ahead
The fascination of classic cars is inspiring more and more younger people and invites them to take a leisurely tour of discovery through breathtaking landscapes.
Learn more about the bliss of sitting in a vintage car, turning the ignition key and hearing the engine's roar and feeling the vibration under the hood.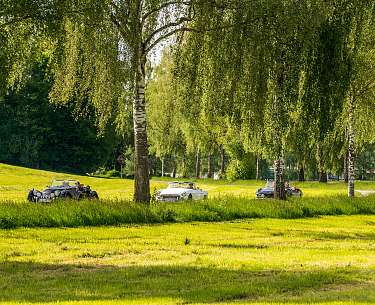 Heart for classic cars
Car lovers and classic car fans have always been in good hands at the Romantik Hotel Kleber Post: Where once host Fritz Kleber provided car-loving guests with a free workshop with pit, a free car wash and two petrol stations to match the spacious car boxes, guests can still expect a wonderful classic car experience today. Upper Swabia is a real highlight for classic car trips. Along romantic roads and past numerous baroque sights, the discovery tour leads to Lake Constance and up to 30 museums where all kinds of classic car themes can be explored.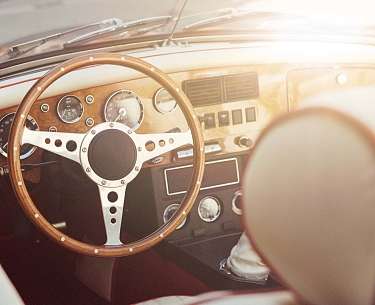 A trip through three countries
Connect the three neighboring countries Belgium, Germany and the Netherlands on a fascinating route. Climb into your classic car and enjoy exciting and relaxing vacations with Romantik Hotels & Restaurants along the route.
Check out the exclusive highlights along the route!
In the Romantik Jugendstilhotel Bellevue's own 1929 Austin 12, you will experience a tour of Traben-Trabach on the Moselle, the Art Nouveau style and the history of the wine trade. During the tour, which lasts just under an hour, you will learn how Art Nouveau came to the Moselle and why there was a very active wine trade. Around 1900 Traben-Trabach was the second largest wine trading center in Europe after Bordeaux. The trip is not only interesting for those interested in history but also for special occasion trips like weddings.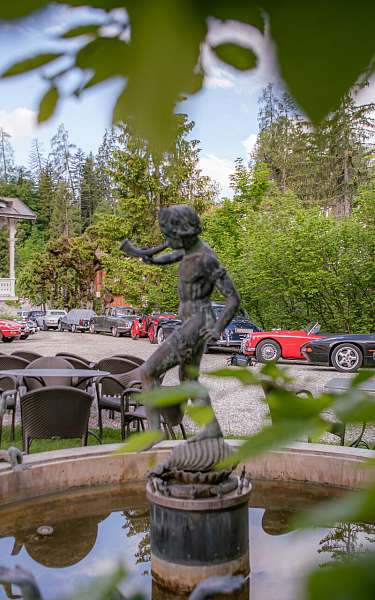 Classics, curves, culinary delights
Combine your classic car experience
with first-class culinary delights at Romantik
Some of the Romantik Hotels have their own parking spaces, parking garages or underground parking spaces. Please contact the respective hotel by phone or email to clarify the conditions on site or possible reservations.
Some of the Romantik Hotels offer special classic car arrangements. For example, you can enjoy the classic, curves and culinary arrangement at the Romantik Hotel Spielweg in the Black Forest.