"Between dream and reality"
In the historic village centre of Appenzell, on the famous Landsgemeindeplatz, lies the well-known four-star Hotel Säntis. The traditional house welcomes you with a magnificent view of the surrounding mountains and a magnificent façade. As a guest, you can expect Swiss cordiality, an unforgettable stay in first-class and lovingly designed rooms as well as gastronomic delicacies.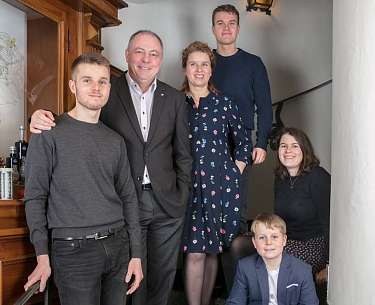 Your hosts
Host Stefan Heeb grew up in the Hotel Säntis. Even as a child, it was clear to him that one day he would take over his family's business. On the 1st of January 1995, the time had finally come. Today, together with his wife Catriona, he runs the house with a lot of passion and heart and soul. The Heeb family attaches particular importance to the quality of the cuisine. This runs in the family, because since the hotel has been in Heeb family ownership, the cuisine has enjoyed an excellent reputation. Of course, the service also matches the high standard of the cuisine.
Our facilities
at Romantik Hotel Säntis
Central Location
Child Friendly
Free Wifi
Lift
Meeting Facilities
Pets Friendly
Sauna
Terrace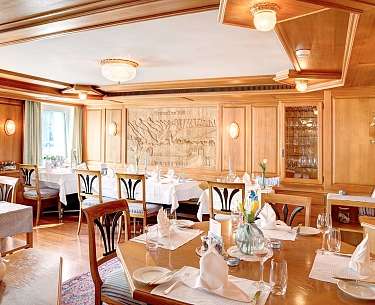 Restaurant on the 1st floor
In our cosy gourmet restaurant on the 1st floor you will be spoiled with seasonal and selected specialities. Here, innovative ideas meet high-quality food from the region. Your meal is accompanied by exquisite wines from our diverse wine list. From regional country wines to top wines from all over the world, we have the right wine for every taste. We will be happy to pamper you in the cosy ambience with our dignified service, so that you can fully switch off and enjoy.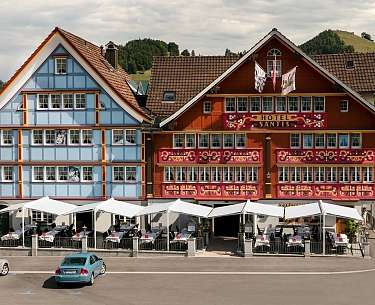 Landsgmendstobe
The Landsgmendstobe on the ground floor is the place for traditional and home-style dishes at moderate prices. Here we serve you, among other things, the traditional Siedwurst with Chääsmaggerone or the spicy Appenzeller Mostbröckli. The Landsgmendstobe offers seating for around 40 people. When the weather is nice, the spacious terrace invites you to let the Appenzell charisma take effect directly on you.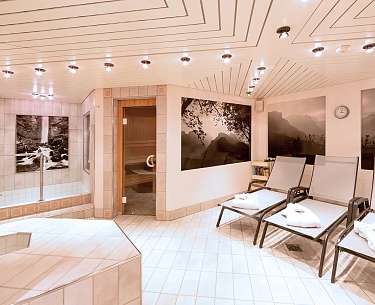 Sauna
Take a deep breath and enjoy the moment. Let the vitalising contrast of pleasant warmth and cool refreshment take effect on you in our sauna area. In addition to a sauna, we offer you an experience shower and loungers to relax in. A solarium is also available for a fee. Upon request, our team at the reception will be happy to organise a soothing massage for you.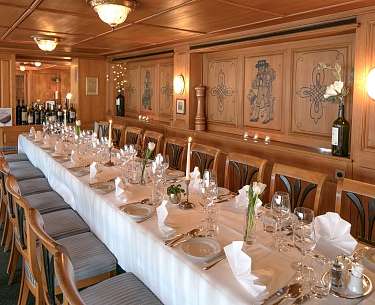 Private events
Wedding, birthday, baptism, first communion, confirmation, company celebration or business dinner: Our large "Säntis" hall offers you the perfect setting for up to 200 people. We will be happy to organise your personal event, tailored to your needs and wishes. Celebrate your special day with us and enjoy a carefree time. The Romantik Hotel Säntis team will pamper you according to all the rules of gastronomy.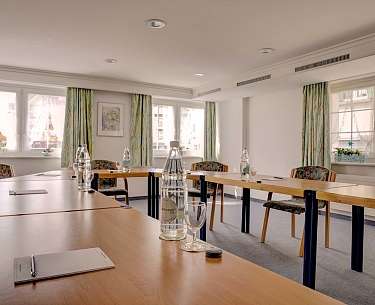 Conferences and seminars
Whether for a workshop, a conference or a reception: the Romantik Hotel Säntis offers you the ideal setting for your event. Nestle down in one of our four spacious seminar rooms and concentrate fully on your tasks. We will take care of everything else. Do you want to liven things up? We will also be happy to advise you on coffee breaks and lunch or banquet meals. To ensure that the social component is not neglected, we will be happy to organise an interesting social programme for you.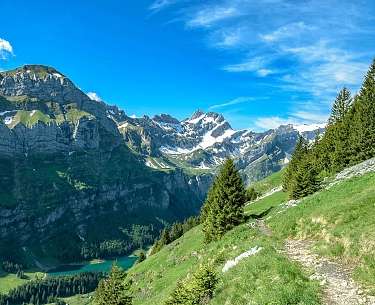 Hiking
In summer, the beautiful Alpstein region invites you to go on extensive hikes. Thanks to the more than 20 mountain inns, you can confidently leave your backpack at home and indulge in local specialities along the way. After your hike, you can cool off in the family-run Appenzeller Badi or visit our sauna area.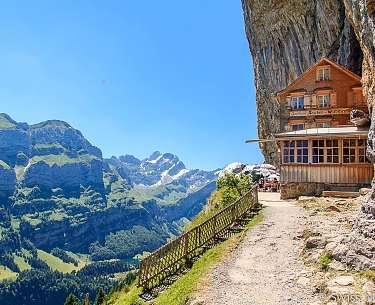 Biking
A tour by bike, e-bike or mountain bike is at least as appealing as a beautiful hike. A total of 12 routes lead from the brewery square in Appenzell through the Appenzell mountains. These official mountain bike and cycle routes in the region are listed on the official mountain bike map and promise riding fun for every level of difficulty. However, in order to protect flora and fauna, the Alpstein and particularly sensitive areas are closed to mountain bikers.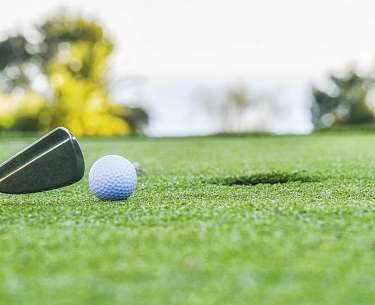 Golf
Not far from our hotel is the 18-hole Gonten Golf Course, completed in 2007. Throughout the course you have a spectacular panoramic view of the Alpstein, which is a feast for the eyes in spring and autumn. The gentle hills of the terrain are suitable for all ages and are also a pleasure for senior citizens.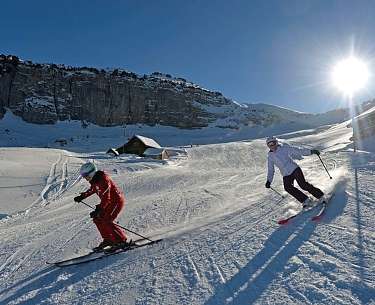 Winter sports
Whether skiing on the Ebenalp or a snowshoe hike at the foot of the Alpstein in Gonten - with us in Appenzellerland you will find the best winter sports conditions. Our local recreational ski area is just as suitable for a family holiday as it is for a real professional downhill run thanks to varied slopes of all levels of difficulty. And thanks to the latest technology, you are always guaranteed snow.
Romantik Hotel Säntis
Family Heeb
Landsgemeindeplatz 3
Switzerland-9050 Appenzell
CH - Appenzell -CH - Lake Constance -

Option 1, A1 from Bern/Zurich in the direction of St. Gallen:
Exit Gossau, direction Herisau/Appenzell, Appenzell centre.
Option 2, A13 from Ticino in the direction of Lake Constance:
Exit Kriessern in the direction of Altstätten centre, continue in the direction of Gais, turn off in the direction of Appenzell, Appenzell centre.
Option 3, coming from Germany via St. Gallen:
Exit St. Gallen Kreuzbleiche, direction Altstätten/Appenzell, Appenzell centre
Those arriving by train change trains in St. Gallen, Gossau or Altstätten. The train station in Appenzell is about a 5-minute walk from the Romantik Hotel Säntis. We are also happy to pick you up at the station. Please inform us in advance of your arrival time.

The nearest airport is Zurich-Kloten. From there you can travel comfortably by train to Appenzell. Take a train in the direction of St. Gallen and change in St. Gallen or Gossau to the Appenzeller Bahnen in the direction of Appenzell. The journey from the airport to us takes about 1¾ hours.