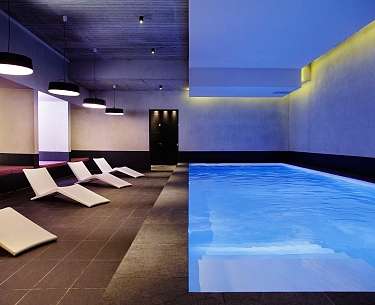 Just minutes from Giverny, the Domaine de la Corniche, high on the chalk cliffs above the meanders of the Seine, offers one of the most beautiful views of the Ile de France. This early 20th-century mansion, a former "foil" to house the mistresses of Belgium's King Leopold II, has a panoramic restaurant with large windows overlooking the river. Here you'll enjoy the cuisine of Chef Vakhtang Meliava, inspired by the great culinary tradition of France. With 44 design rooms and a spa, the hotel emphasizes comfort and elegance, it is ideal for a stopover to enjoy the play of colors that already so delighted the Impressionists.
Domaine de la Corniche & Spa
Domaine de la Corniche & Spa
Jérôme Crepatte
5, route de la Corniche
France-78270 Rolleboise
FR - Île-de-France -

A13 or A14 from Paris, out 13 Mantes Ouest dir. Rosny-sur-Seine/Vernon. From Rouen A13 outing 15 Heatour dir. Bonnières-Sur-Seine.
Mantes-la-Jolie (12km)

Paris – Charles De Gaulle (84km)