Lifestyle and tradition since 1894
Surrounded by its own hotel park, bordering the Harz National Park, hospitality is lived out in this traditional hotel in the fifth generation. Cosy rooms and spacious suites in country house style with individual charm invite you to stay. After an active day's holiday, whether hiking, golfing or in the hotel's own wellness area, the Behnecke restaurant will spoil you with regional specialities.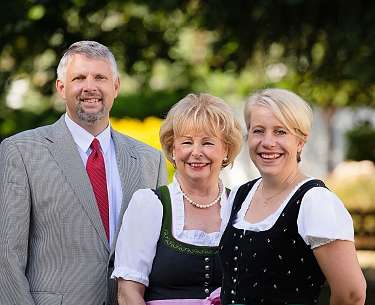 Your hosts
Leave everyday life behind, surrounded by genuine hospitality with heart and tradition - that's what the host family Bartels has stood for since 1894. You will be spoilt with regional specialities in the Hotel-Restaurant Behnecke. The whole team offers a wide range of seasonal and typical Harz cuisine to provide you with the best from the region. The chefs place special emphasis on sophisticated dishes as well as loving and personal service.
Our facilities
at Romantik Hotel Braunschweiger Hof
Central Location
Electric Car Charging Station
Fitness
Free Wifi
Indoor Pool
Lift
Meeting Facilities
Parking Area
Parking Garage
Pets Friendly
Quiet Location
Sauna
Terrace
Time for culinary delights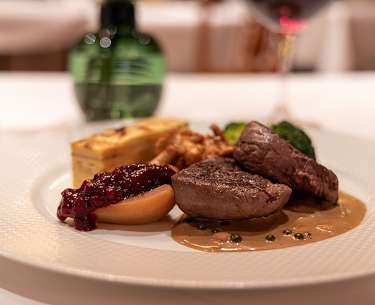 Restaurant Behnecke
Fresh, imaginative seasonal cuisine meets Harz game and fish of the finest quality, cooked and served with love. Accompanied by an exquisite wine from our well-stocked cellar. The restaurant with its award-winning cuisine is one of the addresses for passionate gourmets and demanding gourmets. With great attention to detail and a masterful interpretation of international cuisine, the chefs Helmut Söffge and Carsten Valentin enchant our guests anew every day.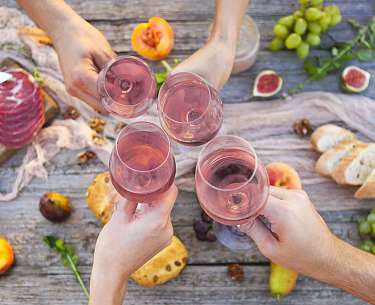 Hotel bar
After an eventful day, enjoy exquisite spirits or an extensive selection of cocktail specialities by the warming fireplace or on our park terrace - whether classic, exotic, imaginative or non-alcoholic.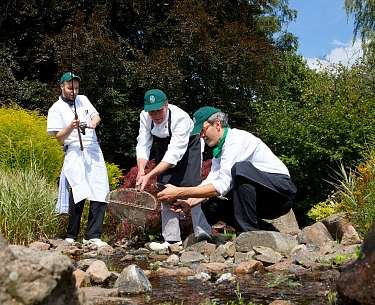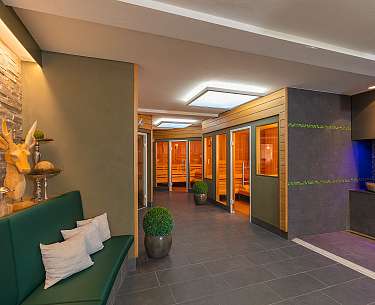 Sauna
Regular sauna sessions stimulate the blood circulation and metabolism, strengthen the immune system and have a beneficial effect on cell regeneration. That's why our sauna area not only offers a Roman steam bath with starry sky and a Finnish sauna with Aquaviva. There is also a sanarium bio sauna with coloured light stimulation and rock crystal as well as an infrared cabin. After your sauna session, enjoy the splash shower or the ice fountain as well as a walk in the fresh air. This will transport you into a world of deep relaxation.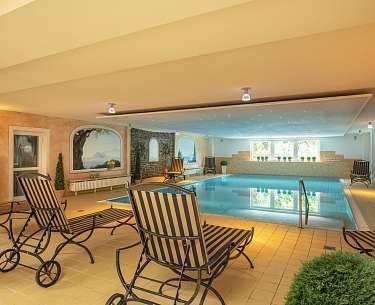 Pool and fitness
You will find enough freedom of movement for extended bathing fun and soothing relaxation in our spacious indoor pool. A light-flooded relaxation room provides the necessary relaxation after an eventful day in the Harz mountains. Would you like to get even more exercise? In the adjacent fitness room, state-of-the-art cardio equipment is available for effective workouts. Your holiday at Romantik Hotel Braunschweiger Hof will be a pleasure for all senses.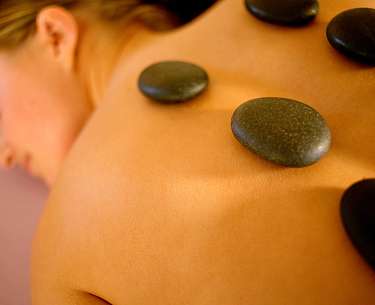 Beautyfarm
We look forward to rounding off your stay in the Harz with a symbiotic SPA programme from the natural cosmetics company CMD from Goslar. Body treatments with natural seaweed, mud and sea salts are rich in minerals and trace elements. They activate the metabolism and skin deficiencies are balanced. You feel strengthened and revitalised. The SPA treatments and rituals whisk you away to the realm of water. Experience the element in its most pristine form.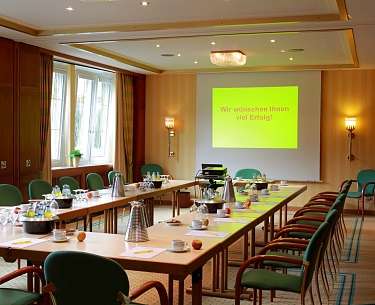 Conferences & Seminars
Successful business seminars and conferences need a professional setting, a pleasant atmosphere and the right technology. Working is fun in the surroundings of our Romantik Hotel Braunschweiger Hof. Our conference technology leaves nothing to be desired. We offer plenty of space and optimal equipment for your conferences and seminars. All rooms offer daylight, lighting systems and direct internet access. You can find a floor plan of our rooms here.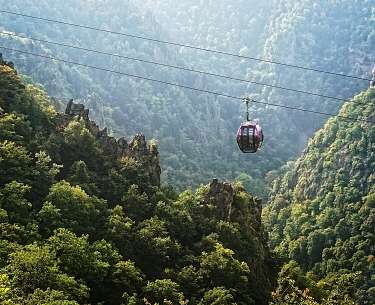 Harz Nature Park
Germany's northernmost mountain world is already visible from afar: the Harz rises prominently on the horizon and displays a special magic. With misty moors, murmuring stream valleys, rugged granite cliffs and gnarled mountain spruces, the low mountain range is a fascinating place. Numerous hiking trails and mountain bike routes wind through the forests and heights. Rivers and lakes offer refreshing bathing fun on hot summer days. And there's plenty on offer in winter too: the snow-covered wilderness attracts winter sports enthusiasts of all ages for skiing, snowboarding and even tobogganing.
You should not miss this:
Classic: a

Brocken hike, most beautiful into the sunrise or comfortably up to the summit with the Brockenbahn.
Healthy: Healing climate hike on classified healing climate hiking trails along the ditch system of the UNESCO World Heritage Site Oberharzer Wasserwirtschaft.
Informative: the more than 1000-year-old Rammelsberg, one of the largest contiguous ore deposits in the world. (Germany's first UNESCO World Heritage Site of Technology).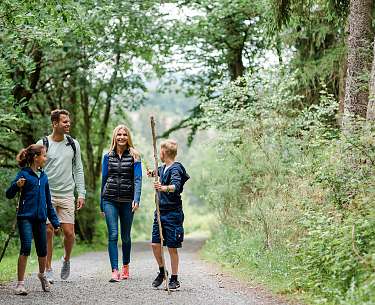 Hiking pin
The hiking pin is an attractive hiking network in the Harz mountains. At over 222 stamping points, three of which are in Bad Harzburg alone, you collect stamps for various hiking badges that represent different levels of achievement. You can explore the beautiful nature of the Harz and collect stamps over a longer period of time. All the stamp sites are places worth seeing in the Harz, including forest inns, vantage points and historical sites.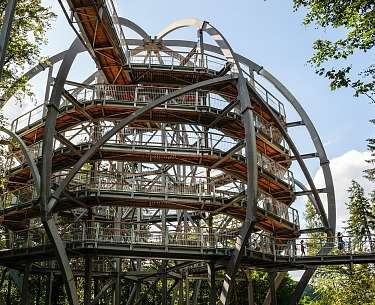 Tree top walk
The treetop trail in Bad Harzburg is high up: on 18 platforms, visitors discover 50 different experiences, resting stations and learn interesting facts about the region on a length of around 1,000 metres. Themed guided tours are also offered, where you can learn more about the animal and insect world and gain a better understanding of nature. Special sunrise and sunset tours are also offered on the treetop path.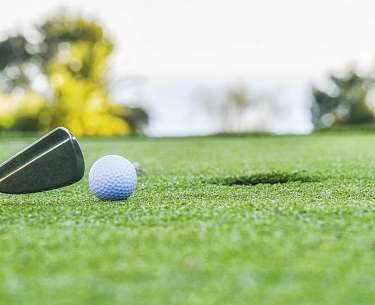 Golf
The Bad Harzburg Golf Club is wonderfully embedded in the landscape of the Harz mountains, surrounded by former stud farm meadows and characterised by old trees and is only 1 km away from the hotel. The 18-hole golf course with several ponds, small streams and varied terrain offers playing pleasure at the highest level.
During your stay at our hotel you will receive a 30% discount on the green fee.
Romantik Hotel
Braunschweiger Hof
Romantik Hotel Braunschweiger Hof
Family Bartels
Herzog-Wilhelm-Straße 54
Germany-38667 Bad Harzburg
DE_Harz Mountains -

Follow the instructions from your navigation system. Parking spaces are available for our guests behind the house.
Take the regional train RB42 or RB82 or the regional express RE10 to Bad Harzburg station. From here you can reach the hotel in approx. 10min (750m on foot).

Hanover airport approx. 115km
Leipzig Airport approx. 161km