"For people who love the special"
Five buildings from different centuries, including the 14th century birthplace of Carl-Wilhelm Scheele, have housed a unique 4-star superior hotel in the middle of Stralsund's UNESCO Old Town since 2011. Your domicile is only a few steps away from Stralsund's harbour with the famous Ozeaneum. Historical and architectural details and different floor plans make each room at Romantik Hotel Scheelehof unique.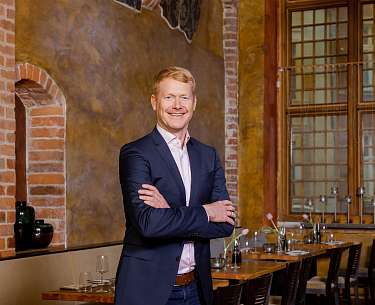 Your host
The team around managing director Hendrik Alberts ensures a warm atmosphere in the historic walls. The team pays particular attention to the issue of sustainability. Products and services are sourced from the region and energy is saved wherever possible in order to conserve resources. Appreciation is also the top priority when dealing with employees.
Facilities
at Romantik Hotel Scheelehof
Central Location
Child Friendly
Electric Car Charging Station
Free Wifi
Lift
Meeting Facilities
Parking Area
Parking Garage
Pets Friendly
Sauna
Terrace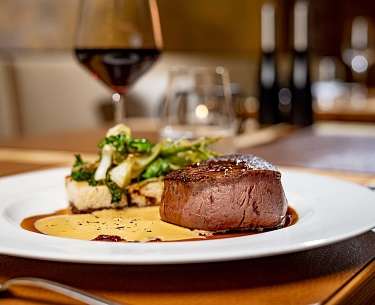 To the Scheele
In our Hanseatic restaurant "Zum Scheele" we mainly use fresh and seasonal ingredients from the region. Whether breakfast, lunch or an evening 3-course menu: Our hotel restaurant convinces with Hanseatic hospitality and a large selection of culinary specialities - and a fantastic ambience to boot. In addition to our restaurant with gallery, you are also welcome to indulge yourself in the winter garden or in the inner courtyard or on the summer terrace.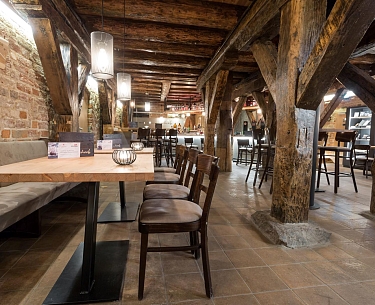 Scheels
In the "scheels" - the rustic cellar pub - you can enjoy Hanseatic dishes and tasty snacks with a hearty beer. Definitely recommended: The beer specialities of the Störtebeker brewery from Stralsund, which are naturally on the menu at "scheels".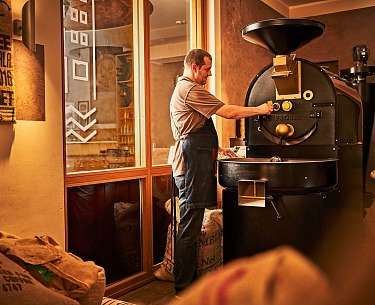 Kontor Scheele
In the "Kontor Scheele" with its certified organic, in-house coffee roastery, high-quality green coffees from the best coffee-growing regions in the world are carefully roasted by hand.
In the associated shop, there are not only different types of coffee to take away, but also numerous regional delicacies.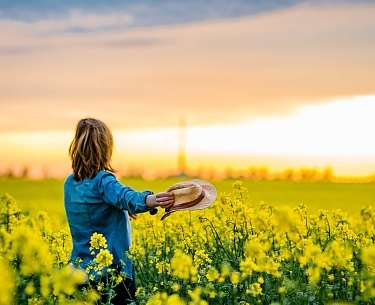 Sustainability at the Scheelehof
"ecological, economical, social"
Sustainability is a major concern for us. Wherever possible, we source products and services from the region, save energy and work carefully with resources every day. We take care of our employees and value their work. We also look after our city, get involved and are always happy to support sports clubs or social projects.
We would be happy to give you some examples of what we are already doing and what moves us...
You can be sure that we will stick to this approach and expand sustainability in all areas of the company.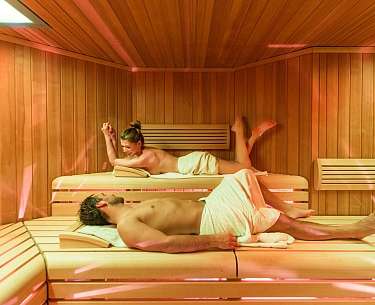 Our sauna area
The wellness area at Romantik Hotel Scheelehof will give you the time and peace to leave everyday life behind. With us you have the opportunity to relax with all your senses. Relax your body and mind. Dive down and take time for yourself. Enjoy your stay with a sauna session (steam, bio and Finnish sauna) or in our relaxation area.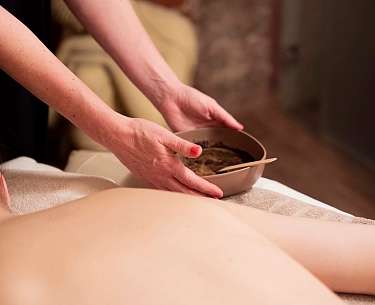 Treatments
We want to embellish your well-being time, with treatments that let body and mind recover. With treatments that make you glow. Our wellness staff will be happy to provide you with personal advice on the various massages and cosmetic treatments. In order to provide you with a unique wellness experience, an individual consultation is very important to us. Forget everyday life - draw new strength.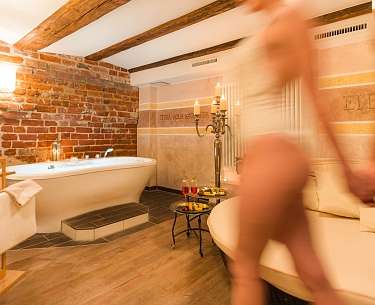 Private SPA
Time for two is priceless. In our Private Spa, you can enjoy the finer things in life, forget the world and recharge your batteries. Relax, unwind and enjoy romantic moments. Small delicacies, flowers of your choice and massage and cosmetic treatments are also available.
Private events
In the vault cellar, a special location with historical architecture and contemporary culinary delights - we would like to welcome you and your guests to an exclusive private party, an enjoyable company celebration or a joint cooking class. Our event location offers space for up to 70 people. The hotel restaurant "Zum Scheel" in the former hallway of the medieval merchant's house is designed for up to 130 people. In the rustic cellar pub "scheels" you will surprise your guests under historic wooden beams and surrounded by the warm red of the bricks.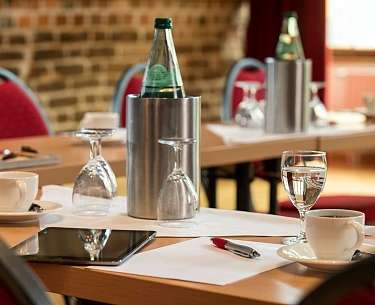 Seminars & Conferences
Would you like something special for your event? The historic Carl-Wilhelm-Scheele-Saal with space for up to 80 people offers the perfect setting for events. The special thing about it: It is not just any conference room, but a place with meaning. The location is on the 1st floor of the historic Scheelehaus, whose history dates back to the 14th century. The hall with its high ceiling, half-timbering and historic clinker brick walls invites visitors or participants to feel right at home.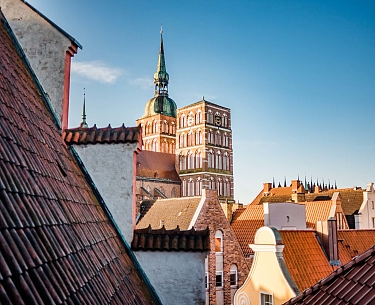 Culture
Along with Lübeck, the Hanseatic city of Stralsund was one of the most important cities in the entire Baltic region. In 1370, the peace negotiations with Denmark were held here. Numerous well-preserved brick buildings still bear witness to the city's heyday. Many streets and squares have been lavishly renovated and authentically recreated to their original state. You can visit three Gothic brick churches that offer insights into masterful sacred architecture.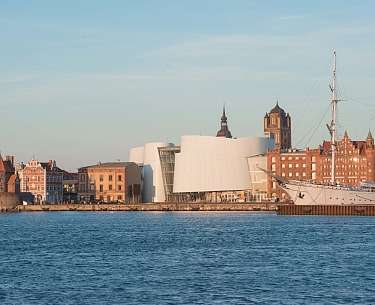 Ozeaneum
Hotel Scheelenhof is located directly opposite the largest museum building in the whole of Germany: the Ozeaneum. Children and adults discover the multifaceted underwater world here with excitement. The oversized show tanks have an impressive effect on visitors; the largest tank contains 2.6 million litres of water. Various exhibitions, play and adventure stations make a visit to the Ozeaneum a must during your stay. A special highlight awaits you on the roof of the building: real Humboldt penguins live here in an extensive outdoor area.
Romantik Hotel Scheelehof
Romantik Hotel
Scheelehof
Romantik Hotel Scheelehof
Fährstraße 23-25
Germany-18439 Stralsund
DE_Baltic Sea coast - Ahrenshoop

Thanks to the A20 motorway and the feeder road to the island of Rügen (B96n), getting to Stralsund is quick and uncomplicated.
As a railway junction, Stralsund can be reached easily and comfortably by Deutsche Bahn from all directions. From Rostock you can reach Stralsund's main station in 50 minutes, from Berlin's main station in just three hours, and from Hamburg's main station in three and a half hours.
If you would like a pick-up service* from Stralsund's main railway station, please feel free to call us: 03831-28 33 00 (on request and subject to availability).

From Munich and Vienna (May - Sept.) you can fly non-stop to Rostock.
Bus 127 takes you from the airport terminals to Rostock's main railway station (journey time 35 minutes), from there you can reach Stralsund in just 50 minutes by train.