"Hospitality is at home here"
Centrally located, this traditional hotel is an ideal starting point for your business appointments or to discover the historic university town. As a guest, you will appreciate the hotel as a conference venue of special quality. The cosy and individually furnished rooms create an enchanting ambience. A culinary highlight is the Art Nouveau-style Georgia August-Stuben, which presents a widely acclaimed and creative cuisine.
Your hosts
Traditional hospitality in the best sense awaits you at Romantik Hotel Gebhards. The host is the Albes family, who strive with unobtrusive attention to create a warm home for you - and have been doing so for over 60 years! The personal service creates a place of comfort that guests such as Albert Einstein, Otto Hahn and King George V once appreciated.
Our facilities
at Romantik Hotel Gebhards
Free Wifi
Sauna
Terrace
Parking Area
Quite Location
Lift
Pets Friendly
Central Location
Parking Garage
Meeting Facilities
Feast in an art nouveau ambience!
Georgia Augusta-Stuben
In the Georgia Augusta-Stuben, guests can indulge their palates in a noble art nouveau ambience. The cuisine at Hotel Gebhard is creative, light and full of flavour. The changing menu offers both traditional classics and the hotel's own creations. The menu is based on the fresh and seasonal produce available at Göttingen's weekly market. Whether a multi-course menu or a snack for in between - a visit to the Georgia Augusta-Stuben is always a successful break from everyday life.
Time out
You can enjoy a soothing time-out during your stay in our small, well-kept wellness area. Relax in our sauna, treat yourself to a bath in the generously sized whirlpool or simply put your feet up on our relaxation loungers. Leave the hustle and bustle and stress of everyday life behind you and experience a time-out for all your senses.
Private events
Would you like to celebrate your wedding, a christening or a milestone birthday in a very special ambience? As a four-star superior hotel, Romantikhotel Gebhards offers you exclusive rooms for private celebrations and a comprehensive, professional service as well as first-class catering with culinary specialities from the Georgia Augusta-Stuben. We would be happy to plan your private celebration with you and put together an individual offer for you.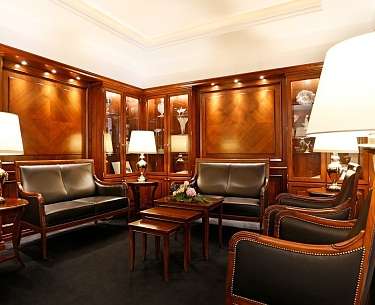 Conferences & Seminars
If you want to use Einstein's abode as a place of inspiration for your own creative work, the meeting and event rooms of our hotel are just the right place. Here you will find space for up to 120 people. The conference rooms are elegantly furnished and, in addition to the usual technical conference equipment, have daylight and blackout facilities as well as a microphone and loudspeakers. Perhaps a new, groundbreaking theory will soon be invented behind the historic walls of the Gebhard. And if not, it was always a wonderful short break.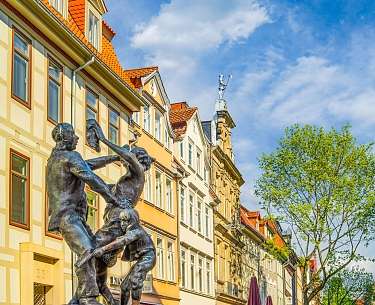 Discover Göttingen
Göttingen's old town charmingly combines the memories of the medieval merchant town (Hanseatic League) and the flair of a modern university town. You can explore numerous sights on a walk through the city centre. From the famous Gänseliesel at the old town hall, to the Vierkirchenblick, to a multitude of sculptures and historic buildings, many of which housed famous personalities and Nobel Prize winners in the past. The world capital of mathematics until 1933, the foundations for Einstein's theory of relativity were laid here.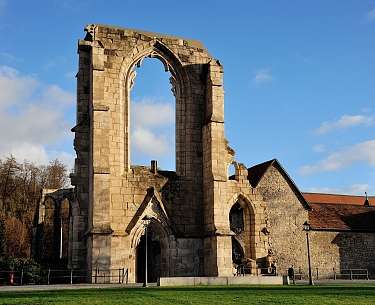 Culture
As a lover of culture, you will be pleased with the distinct cultural life in Göttingen. Three theatres, a symphony orchestra, several museums and exhibitions are just as much a part of it as annual events. Experience the Göttingen Summer of Culture with cabaret, literature and music in the Old Town Hall or the German Theatre and visit an open air festival in August on the Waldbühne in Kaiser-Wilhelm Park. When the days get shorter you can look forward to the Göttingen Literature Autumn or visit international greats at the Göttingen Jazz Festival.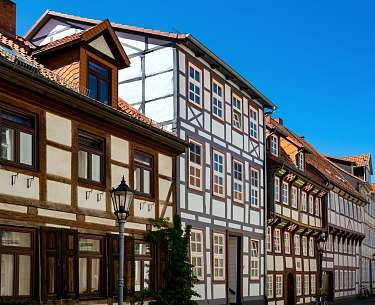 Cycling
Those who prefer a more sporty approach can get active on a bicycle tour. On a guided bike tour through Göttingen you will learn about the city's history and present. From Göttingen you can head south on the Leineradweg, for example, to the Friedland Museum, which illuminates the history of the widely known border transit camp from 1945 to the present day in the historic railway station of the village of Friedland. Just a short distance further, you will reach the idyllic Besenhausen manor with its café.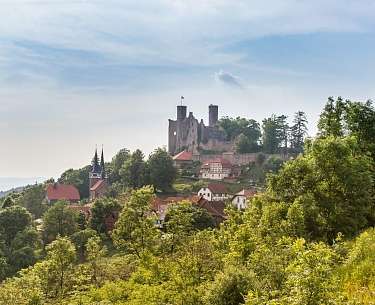 Hiking
Walkers and hikers also get their money's worth in the rose garden, in the green space of the old city wall or in the city forest on the Hainberg. For an excellent panoramic view, climb the Bismarck Tower, the highest point in the city area (323 m above sea level). On clear days you can see as far as the Harz Mountains from here. The Kiessee lake in the south offers boat hire, sailing and paddling clubs and numerous circular hiking trails. In winter you can ice skate on the frozen lake.
Romantik Hotel Gebhards
Familie Albes
Goetheallee 22-23
Germany-37073 Göttingen
DE - Göttingen -

A7, exit "Göttingen"
Kasseler Landstraße direction city centre
Groner Straße in the direction of the city centre
behind the station turn left onto Berliner Straße
next right onto Goethestraß

Göttingen IC and ICE station
approx. 5 minutes walk

Kassel-Calden Airport: 62km
Paderborn-Lippstadt Airport: 132km
Hannover Airport: 140km
Frankfurt Airport: 239km