An urban, Portuguese and original Lisbon hotel!
The impressive blue facade of the Romantik Hotel Heritage Avenida Liberdade has a strong character. The magnificent 18th-century building lives on in modern times thanks to extensive renovations, skillfully combining tradition with modernity. Under the direction of renowned Portuguese architect Miguel Câncio Martins, the physical boundaries of the city and the hotel were seamlessly united during the building's reconstruction. His creativity skillfully accentuates the cosmopolitan center of Lisbon.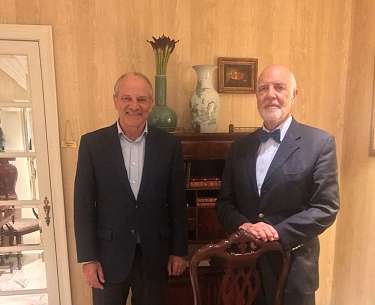 Your hosts
Three Portuguese families joined forces to develop a new hotel brand that could promote national heritage among their visitors. They started with 3 old buildings in the centre of Lisbon and their restoration: As Janelas Verdes, Hotel Britania and Lisboa Plaza. Only a few years later they invested in 2 more projects: Solar do Castelo in 2001 and Heritage Avenida Liberdade in 2007.
Our facilities
at Romantik Boutique Hotel Heritage Avenida Liberdade
Central Location
Fitness
Free Wifi
Indoor Pool
Wheelchair Friendly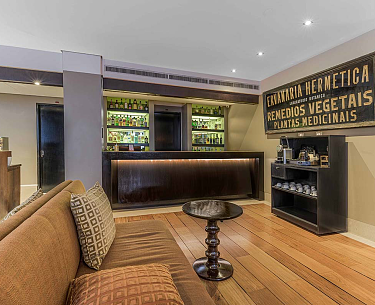 Restaurant
Guests can enjoy their meals at Solar dos Presuntos and Restaurante Sancho, just a 5-minute walk from Hotel Heritage Avenida Liberdade - Lisbon Heritage Collection.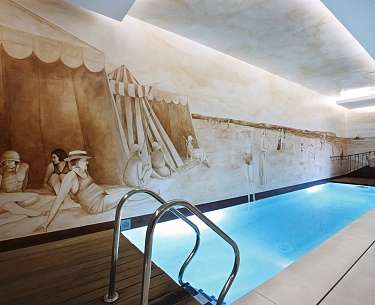 Relaxation
The Romantik Boutique Hotel Heritage Avenida Liberdade offers an indoor pool as well as a fitness area, fitness classes and an indoor pool.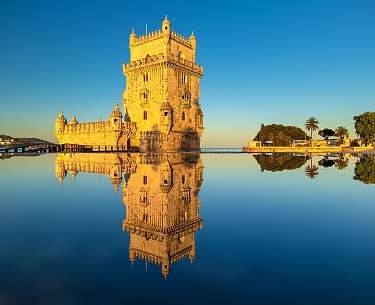 Sightseeing
Lisbon has two unique buildings, the Mosteiro Jerónimus Monastery and the Torre de Belém, which are World Heritage Sites. These pearls of Manueline Gothic architecture impress with their vaults carved in stone and their wealth of decorative elements. A visit to the Castelo de São Jorge is not to be missed. It is the highest point of the city in the middle of the most typical districts, especially Alfama. The quaint yellow trams of line 28 cross the Alfama district and are perfect for exploring the city.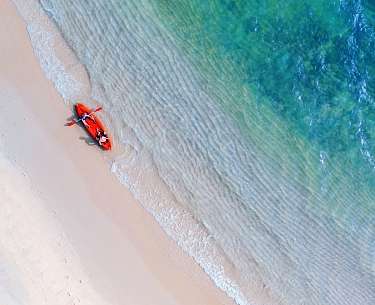 Lisbon's beaches
From the urban beaches along the railway line to Cascais to the multicultural offer of the Costa da Caparica; from the remote and crystalline beaches of Arrábida to the mysterious areas of Sintra, there are many ways to enjoy the sun and the waves. Kiters and surfers especially love the spots close to the city.
Praia do Guincho

Praia da Lagoa de Albufeira

Praia de Carcavelos

Praia do Tamariz

Praia do Galaphinos

Praia Sao Predro

Praia de Dunas
Glória cable car
Located at the beginning of Avenida de Liberdade in Restauradores Square. The cable car opened on 24 October 1885 and has been transporting locals and tourists on a short trip to Bairro Alto and the São Pedro de Alcântara Belvedere (observation tower) ever since.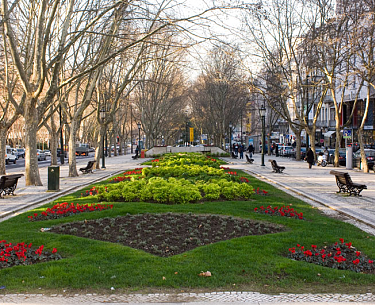 Avenida da Liberdade
Lisbon's main boulevard, where the best shops, major hotels, banks and airline offices are located and from where you can easily get anywhere in the historic centre. Bairro Alto is just two minutes away by the Elevador de Glória. Baixa, Alfama and Chiado are within walking distance.
Originally built as a public park and called Passeio Público, it was inaugurated in 1764 and designed by Pombaline architect Reinaldo Manuel. - The market on Avenida da Liberdade sells everything from antiques to junk every second weekend of the month. - Portuguese brands: Rosa & Teixeira, Fly London, David Rosas, Maria João Bahia, Lanidor. - International brands: Louis Vuitton, Prada, Armani, Todd's, Burberry, Versace, Gucci, Givenchy, Yves Saint Laurent. Today it is considered the 35th most expensive street in the world.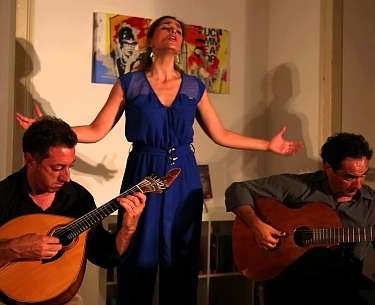 Experience Fado
Unassailable world cultural heritage according to UNSECO. Much more than songs, fado is the pure expression of Lisbon's soul and Portuguese feelings and is always accompanied by venerable and melancholic chords on the Portuguese guitar. It can be heard in many restaurants and "tascas" in the old district of Lisbon. Especially in the Barrio Alto, which has been a meeting place for artists and poets since the 16th century, you will find numerous fado houses.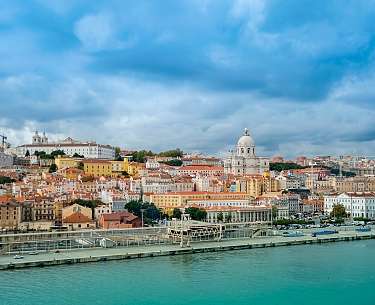 Discover Lisbon from the water
See Lisbon from a different perspective during a Tagus cruise. From the boat, you'll enjoy unobstructed views of the Belém Tower (Torre de Belém), Lisbon Cathedral (Sé de Lisboa), the Castelo de Sao Jorge (St. George's Castle) and many other sights in Lisbon. Many operators offer flexible departure times throughout the day. Undoubtedly the most magical time to see the city is at sunset.
Romantik Boutique Hotel Heritage Avenida Liberdade
Romantik Boutique Hotel
Heritage Avenida Liberdade
Romantik Boutique Hotel Heritage Avenida Liberdade
Familie Fernandes
Avenida da Liberdade 28
Portugal-1250-145 Lissabon
Romantik Boutique Hotel Heritage Avenida Liberdade is just 2 km from the centre of Lisboa and offers parking, a safe and a luggage room. Rossio and Avenida Metro Station are 5 and 5 minutes' drive from the hotel.