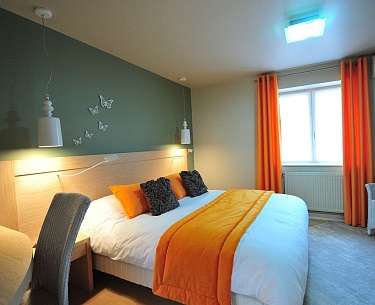 A delightful green retreat at the junction between the Marais Poitevin and the castles of the Loire. Less than an hour from these famous sites, Clos De La Ribaudière, whose origins date back to the end of the 18th century: an ideal place for a lovely short break full of relaxation and interesting discoveries. Nearby is Poitiers, which delights young and old with its Romanesque art treasures and its Futuroscope. A river flows past the property, while the heated swimming pool in the middle of the park invites you to splash around. The 41 rooms, the restaurant and the terrace embody the French way of life.
Château du Clos de la Ribaudière & SPA
Château du Clos de la Ribaudière & SPA
Emmanuel Lortholary
10, rue du Champ-de-Foire
France-86360 Chasseneuil-du-Poitou
FR - Nouvelle-Aquitaine -

A10 out 28, then follow dir. Chasseneuil centre.
Poitiers (9 km)

Poitiers-Biard (9 km)