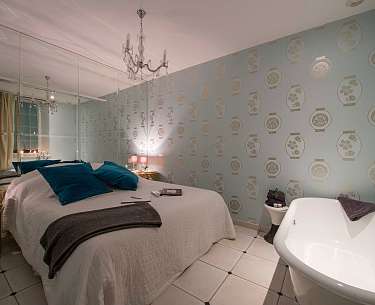 This is far, far more than a mere restaurant. It's like entering another world. "Le Mascaret", located near Coutances, serves fine food in a setting enhanced by paintings, music and the latest technology. Nadia and Philippe Hardy do not offer standard fare here - no, it's more like a score for a culinary opera that builds up to the crescendo with the desserts. An authentic performance, gastronomic choreography that blends in seamlessly with this rich, well-preserved region. From time to time, a restaurant whisks us away to an unknown, almost metaphysical land.
Le Mascaret
Nadia & Philippe Hardy
L'Ancienne École des Filles, 1 rue de Bas
France-50560 Blainville-sur-Mer
FR - Normandie -

A13/N13 outing in Bayeux.
Coutances (10km)

Caen - Carpathian (70km)