Pleasure, history & hospitality
The historic hotel combines three Emmental baroque buildings. In the ensemble with a late Gothic church and the village square, guests will find a monument of national importance that combines tradition and contemporary hospitality into an enjoyable experience and contemporary hospitality into a pleasurable experience. Warmth, passion and the joy of welcoming guests from all over the world create a triad of regional delights, stylish hospitality and impressive history.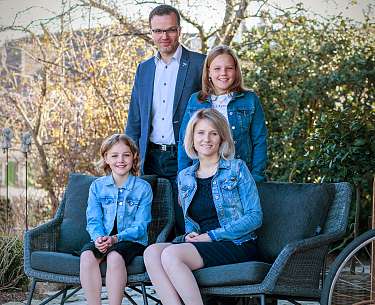 Our hosts
The Beduhn host family fulfilled a long-cherished dream in 2009 and have been filling the Hotel Bären Dürrenroth with their friendly and hospitable manner ever since. Under professional management, they run the ensemble consisting of the Landgasthof Bären, the guesthouse opposite and the modernly equipped seminar centre. The family includes two daughters, Chiara Ayleen and Amelie Sophie.
Facilities
at Romantik Hotel Bären
Child Friendly
Electric Car Charging Station
Free Wifi
Lift
Meeting Facilities
Parking Area
Parking Garage
Pets Friendly
Quiet Location
Sauna
Smoking Lounge
Terrace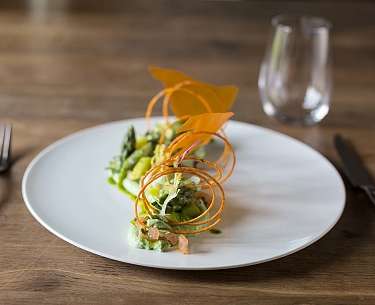 Culinary delights for every palate
The menu at Landgasthof Bären features traditional and creative dishes as well as vegetarian and hearty dishes made from regional products that are processed to a high, but not exalted, standard. "There is probably nothing more foolish in the world than to give bad food and be able to give it better." This quote from Jeremias Gotthelf's "Ueli the Tenant" is the guiding principle and incentive for the "Bären" kitchen.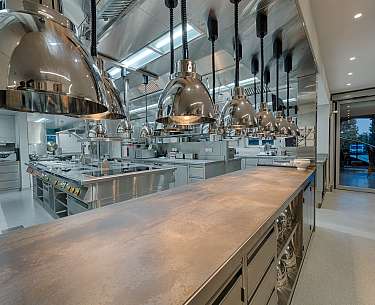 Chef Torsten Bolz
Chef Torsten Bolz is as committed to tradition as he is to the region, and he knows that good things are often very close at hand. At the same time, he does not close his mind to the diversity that makes cooking a never-ending story..
Sustainability
When we renovated the Bären in 2020, we attached great importance to not using fossil fuels for the heating system. We can now heat the Bären with geothermal energy and, thanks to the parish, we were able to drill 6 holes, each 200m deep, on their premises. In the coming years, the "Bären heating plant" project will be completed, so that we will no longer have to heat the Kreuz guesthouse with fossil fuels. A wood chip plant is planned there, which can then be heated with Emmental wood.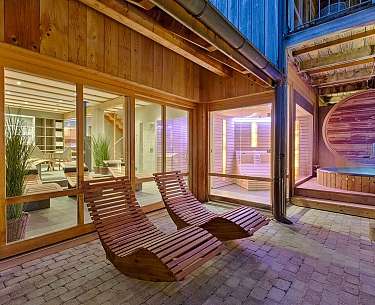 Bären Wellness
Immerse yourself in our bear wellness and treat yourself and your soul to some special moments of tranquillity. In our wellness area, a Finnish sauna, a bio sauna, an infrared sauna with himalayan salt, a steam sauna, an ice fountain as well as a bubble hot tub in the outdoor area and a rain shower await you. Resting facilities are located in the indoor and outdoor areas. Massages and beauty treatments complete the offer for all-round relaxation.
In addition to our public wellness area, we have seven themed suites, which are individually equipped with a private wellness area.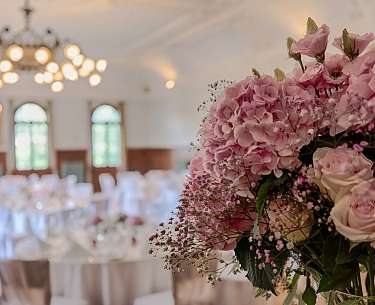 Private events
From a candlelight dinner in the romantic Schryb-Chämmerli to a big dream wedding in white in the "Belle Epoque" hall, everything is possible. Whether a small family celebration or a lavish party with all your friends and acquaintances: Celebrate this with an individual menu in a unique location.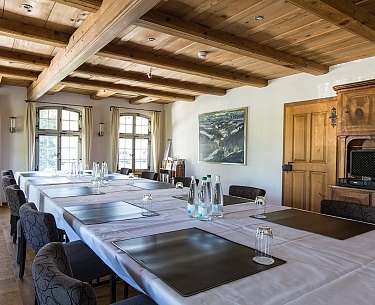 Seminars & Conferences
Our seminar rooms on the first floor of the Bären offer a warm atmosphere with lots of wood and space for max. 50 people. With interesting supporting programme options, you can finally get to know another piece of tradition in the area, such as hornussen. We are happy to support and advise you personally and look forward to your enquiry!
The symbiosis of tradition and modernity described above is probably nowhere more evident in our rooms than in the seminar centre: In a completely new small farmhouse built in 1744, we have set up additional seminar rooms equipped with the latest technology for you.
Discover the Bären
The farm garden
Directly behind the "Kreuz" guesthouse is the lovingly laid out and tended farm garden. Experience it in its full splendour at any time of year. The lounges in particular invite you to slow down and leave everyday life behind.
For bookworms
In the house, a total of ten reading corners have been set up in various places where you can get away from it all. Various themed books invite you to browse.
The vaulted cellar
In the vaulted cellar there is a real "gentlemen's room", where of course the ladies are also very welcome. Enjoy the moment with a game of billiards or instigate an exciting table football match.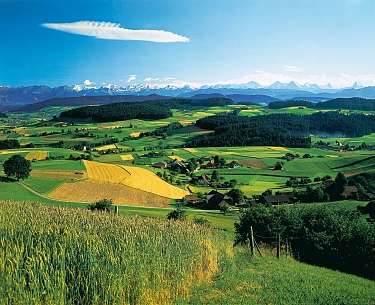 Active in nature
Whether hiking, e-bike tours, tandem flights or carriage rides: the Emmental is the ideal starting point for memorable and authentic experiences.
Be inspired by our tour suggestions and rent an e-bike directly from us.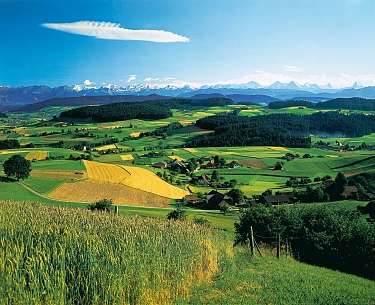 Experience traditions
The hilly Emmental landscape offers its opportunities not only for relaxing and hiking. Customs also offer many opportunities for discovery for the whole family.
An excerpt of possibilities:
Traditional craftsmanship of the Blaser-Sattlerei in Wasen
Wollparadies in Huttwil, "From Sheep to Wool" : Spycher-Handwerk AG
Traditional craft: Schautöpferei Aebi
Casting cowbells yourself in the Glockengiesserei Berger
Gold wash at the Napf
From the lama hike, to "Züpfe" baking, to the farmhouse tour, everything will be offered on the Farm of Family Walker-Wüthrich
Art lovers should take a trip to the Galerie von Fred Baumann in Dürrenroth.
Young and old alike experience the fascination of cheese production live in the Emmentaler Schaukäserei.
Directly in front of the hotel is the bus stop of the bus line that leads to Sumiswald and Huttwil.
Wine & Beer Tasting
You will become a beer or wine connoisseur, enjoying different beers or wines in a cosy atmosphere, which our Bären professionals will explain to you professionally.
The beer tasting is also offered with "spikes" on request. You will find out what this means during this exciting tasting.
Romantik Hotel Bären
Family Beduhn
Dorfstrasse 5-19
Switzerland-3465 Dürrenroth
CH - Bernese Aargau -

Leave the A2 at exit 19 Dagmersellen. From here follow route 2a and route 23 via Bernstrasse to Huttwilstrasse/Route 23. Turn onto Dorfstrasse in Dürrenroth.
You will find the Romantik Hotel Bären in the middle of the historic village centre directly by the church. Our underground car park is located behind the "Kreuzstock" community hall and is available to you free of charge.
You can reach the hotel by train via the Olten and Huttwill stations. From there, take the bus for 6 stops to Dürrenroth Dorf.

Fly to Basel airport and from there by train via Olten and Huttwil. From there, continue by bus 483 to Dürrenroth Dorf.