"Reside modern and relax princely".
In the 19th century villa, the generously equipped rooms and suites exude modern luxury. The immediate vicinity to the princely castle park and numerous cultural monuments makes the house the ideal starting point for excursions in the surrounding area. You can enjoy gastronomic diversity with regional specialties in "Dr. Brosius" or in the gourmet restaurant "La Toscana", accompanied by a fine wine from the more than 500 wine list.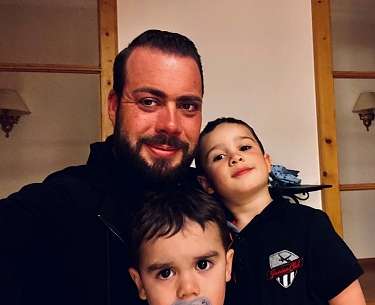 Your hosts
Where in 1868 Dr. Max Brosius offered his stately rooms for a cure, today the host family Hofmann invites you to an exquisite vacation. Two restaurants with different concepts ensure that you can not only relax here, but also enjoy culinary delights. And even wine lovers are personally taken care of by host Gerrit Hofmann. Together with restaurant manager Lutz Esser, you will find competent and charming hosts for whom your well-being is always a top priority.
Our facilities
at Romantik Hotel Villa Sayn
Central Location
Free Wifi
Lift
Meeting Facilities
Parking Area
Pets Friendly
Quiet Location
Sauna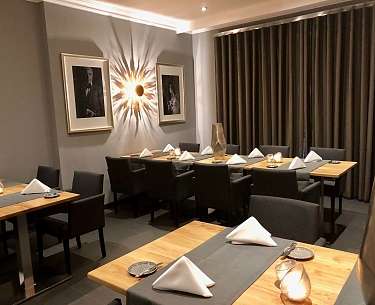 La Toscana
Behind the historic facade of Villa Sayn is the gourmet restaurant La Toscana, furnished in timeless elegance. At the stove is Thorsten Gogolin, a man who has mastered his craft. He cooks with precision, skill, great knowledge of the goods and refined ideas. His classic and modern dishes are inspired by the seasons and are composed of a few concise ingredients. The corresponding wines can be found in our wine list of over 500 items.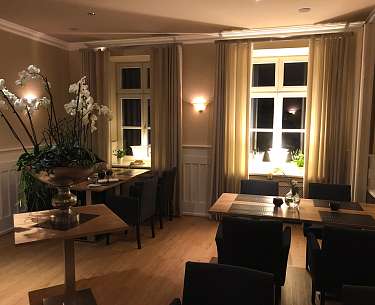 Dr. Brosius
Culinary delights in a cozy and timeless ambience: In our restaurant Dr. Brosius, whose name reminds of the builder Dr. Max Brosius, we serve regional cuisine and daily fresh ingredients. Whether classic tarte flambée, salads, home-aged dry aged meat specialties or just a drink at the bar. We welcome you daily and look forward to your visit.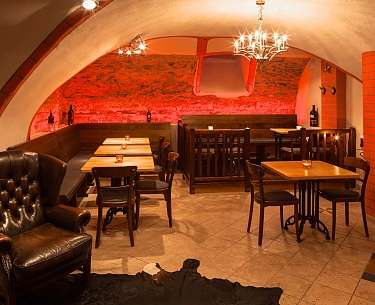 wine cellar
The historical wine cellar is a harmonious meeting of historical masonry and modern elements. Especially during the cold season, the wine cellar offers you a cozy ambience for your celebrations.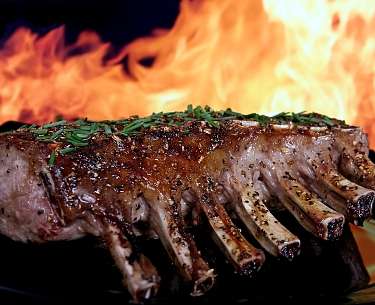 Garden terrace
On the idyllic garden terrace you can enjoy warm summer evenings in a relaxed atmosphere. The garden terrace is ideal for the monthly BBQs.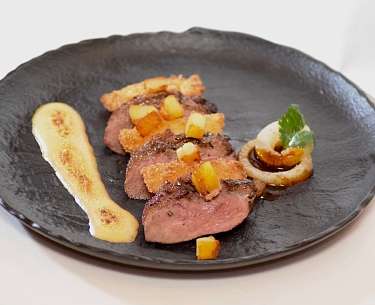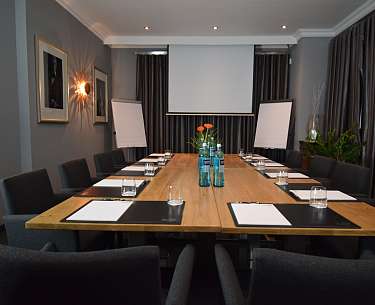 Meetings und seminars
A successful conference requires a well thought-out organization. A suitable venue, professional equipment and well-balanced catering are elementary for your event. Our air-conditioned gourmet restaurant has modern conference technology in combination with an appealing ambience and first-class catering. Depending on the seating arrangement, there is room for up to 20 people. We will be happy to provide you with special offers tailored to your needs.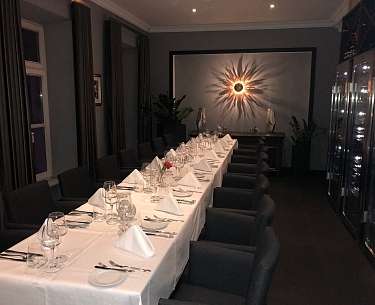 Private Events
Every event is different and every company has a different idea of a perfect celebration. Accordingly, we plan your festivity entirely according to your individual wishes. With competence, creativity and the highest quality standards, our teams in the kitchen and in the service ensure that your event runs perfectly. Whether corporate events or family celebrations - you can be sure that you are in good hands with us.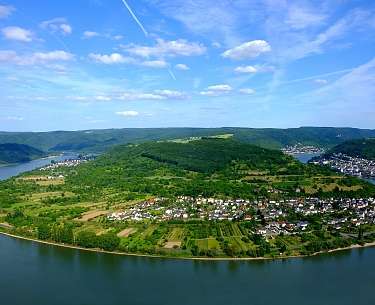 Surroundings
Romantik Hotel Villa Sayn is the perfect starting point for excursions into the Rhine Valley between Koblenz and Neuwied. Whether cultural monuments such as the "Sayner Hütte", the Sayn Castle of the Princes of Sayn Wittgenstein with attached butterfly garden and museum or leisure activities such as climbing in the high ropes course Sayn - everything is just a short walk from the Romantik Hotel Villa Sayn. Also the popular Rheinsteig or the Zoo Neuwied are in the immediate vicinity of our hotel.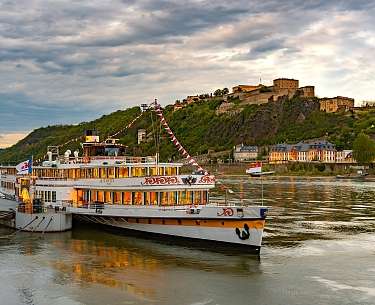 Koblenz
Discover one of the oldest cities in Germany where Father Rhine meets Mother Moselle at the German Corner. The breathtaking cable car ride across the Rhine and with spectacular views into the UNESCO World Heritage "Upper Main Valley" up to Ehrenbreitstein Fortress should not be missed on any visit to Koblenz. After a stroll through the old town or along the kilometer-long waterfront promenade, recharge your batteries with a glass of wine in the wine village of Koblenz.
Romantik Hotel
Villa Sayn
Romantik Hotel Villa Sayn
Gerrit & Beatrice Hoffmann
Koblenz-Olper-Str. 111
Germany-56170 Bendorf
DE_Romantic Rhine -

leave the A3 in the direction of A48 Trier/Koblenz
then follow the A48 until you reach the Bendorf-Neuwied intersection
take the exit Dierdorf/Bendorf-Nord/Sayn and keep left at the fork in the road
follow the Brauereistrasse and Aloph-Kolping-Strasse until you reach your destination
parking spaces are available in the inner courtyard of the building.
Drive to the destination station Koblenz and from here continue with the regional train RB23 to Engers. From there a cab will take you 2.2km to Bendorf to the hotel.

The nearest airport is Frankfurt am Main. From here you can continue to Bendorf by train or car.