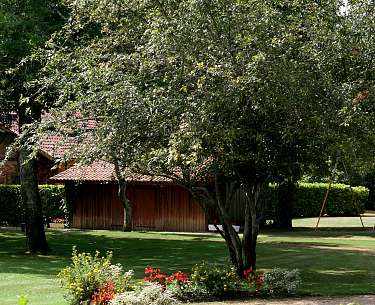 It was March, or possibly April. The house was hidden away in the Sabres woods, near Mont-de-Marsan. To tell the truth, we had forgotten where we were. Night was falling, silent and punctual. Something, a kind of magical force, was floating in the air. We decided it was time to go indoors, but could not decide between the winter and summer lounges. From the park, we could see Michel Lesclauze in the kitchen, preparing a thousand delicious surprises. Suddenly we understood that something had changed: spring was here. Today places like this, where you can still see the seasons changing, are precious.
Auberge des Pins
Michel Lesclauze
70 Rue de la Piscine
France-40630 Sabres
FR - Auvergne-Rhône-Alpes -

A63 Bordeaux/Bayonne, coming from Bordeaux out 18 and coming from Bayonne out 15.

Biarritz-Pays Basque (100km)
Bordeaux - Mérignac (100km)