At Schlosshotel Hohenstein, you as a guest spend time on a deliberately high, but not exalted level. After many years in top European restaurants, Alexandra and Andreas Rehberger now make hand-picked products, excellent food and selected drinks in Upper Franconia an experience for all the senses - presented with a pinch of Austrian charm.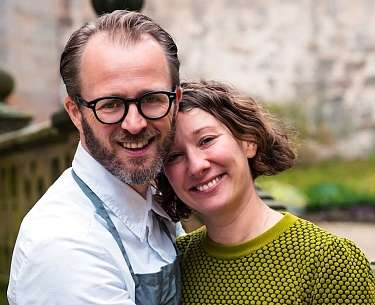 Your hosts
The hosts Andreas and Alexandra Rehberger took over the management of the Schlosshotel Hohenstein in 2020 and immediately turned it into a Romantik Hotel. Here, the young entrepreneurial couple has created a special place - with a lot of love for detail and yet straightforward. Above all, traditional and modern at the same time. Top chef Andreas Rehberger cooks for his guests himself. Unspectacularly luxurious, with a lot of heart and even more awareness for people and nature.
Child Friendly
Free Wifi
Meeting Facilities
Parking Area
Pets Friendly
Quiet Location
Terrace
Down-to-earth gourmet destination!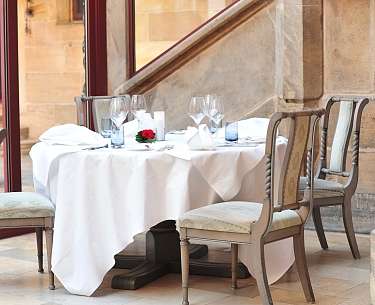 Restaurant im Romantik Hotel Schloss Hohenstein
The luxury of simplicity: Our idea of gastronomy is based on the perhaps utopian notion of a regional value chain whose routes only extend over a few kilometres. Through partners from the immediate surroundings, we can guarantee genuine origin, maximum freshness, absolute transparency and a sustainable cycle in our restaurant in Coburg. Market-fresh, special, rooted in origin and taste - Franconian, Austrian, charming. We welcome you in the restaurant, in the secluded inner courtyard or in Oskar's historic parlour.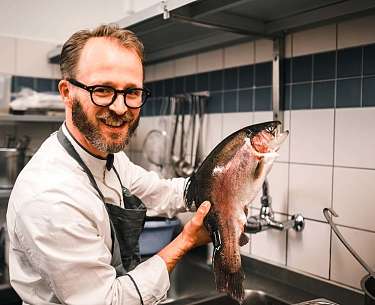 Our regional gourmet concept
Naturalness - what does that mean for us? It is the reduction to the essentials and the concentration on everything that surrounds us. No food industry, no finished products and no lemonade corporations. Deep regional roots through links with local producers, vintners and craftsmen, because a restaurant and a hotel are also always a place for all levels of society, where parties are celebrated, contracts are made and life is lived.
We cook with what the forest, meadow and field have in store for us. Due to the season and weather conditions, there may be changes to the menu at short notice.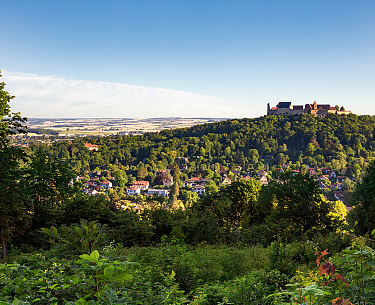 Silence at Hohenstein Forest
Experience the naturalness of Franconia. A stay at Schloss Hohenstein is one thing, the nature surrounding us is another. The northern part of Franconia captivates with its untouched greenery, wide meadows and fields, lush forests and all kinds of leisure activities. We want you to feel completely at home here, to be able to let your soul dangle. The Hohenstein Forest is the best guide, a haven of peace, a source of energy, a fitness room and a comforter of the soul, your time-out from time-out. You don't have to do anything, just start walking and breathe deeply.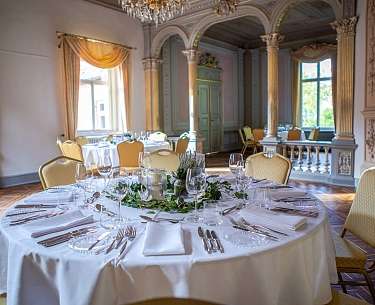 Private events
Business travellers and friends. Hiking groups, bon vivants or party people - we offer a wide variety of groups a place that they leave satisfied! In addition to the classic event formats such as weddings and birthdays, which you can celebrate with us as a cosy small party or as a large group, our rooms and halls are open to all occasions. We can do everything: from fine to unconventional, from quiet to wild. Because with our concept of Feinfeierei, every event becomes something very special.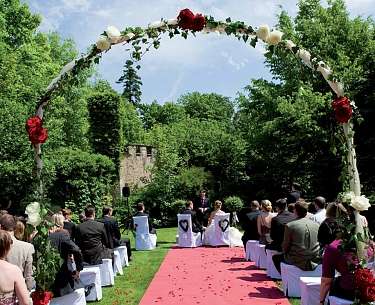 Weddings
Getting married and celebrating at Schloss Hohenstein is always individual and personal. Whether it's just the two of you or with many guests, whether it's just the wedding ceremony followed by a champagne reception or a lavish three-day celebration - we cater to your individual wishes and find something to suit every taste. After all, it should be "your day" and that is as unique and special as the people themselves. Celebrate your wedding on a deliberately high level - we look forward to your enquiry!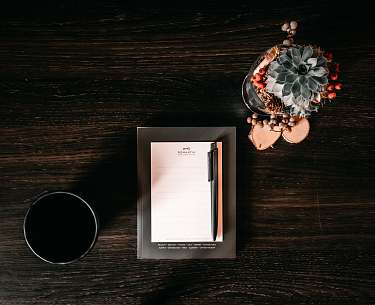 Seminars and conferences
Work and meet in a deliberately sophisticated ambience: We offer you space to work. For us, this means providing you with everything you need: for conferences and meetings, conventions, lectures and business events. On a large scale with up to 110 people or as a small business group. With the finest gourmet catering, classic canapés or traditional coffee and cake culture.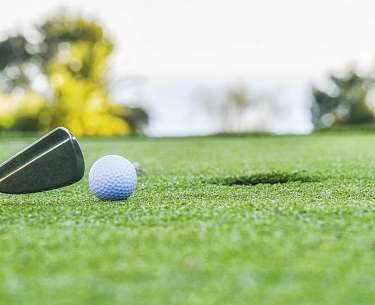 Golf
Complement your holiday at Romantik Hotel Schloss Hohenstein with a game of golf at the nearby Golfclub Schloss Tambach. Nestled in the rolling hills of the Coburg countryside, the course offers you demanding but fair challenges and a multi-faceted game. No matter whether you are looking for sporting competition or you want to experience peace and relaxation. At Golfclub Schloss Tambach you will find friends and like-minded people.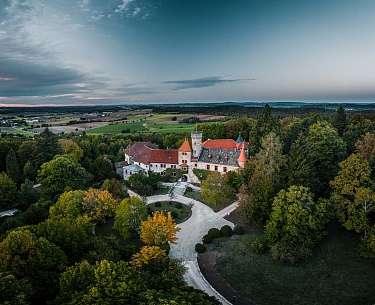 Art forum
A unique art experience awaits you directly on the castle grounds: The Kunstforum Schloss Hohenstein delights with changing exhibitions, in 2021 with works by Bob Dylan and since April 2022 the exhibition by James Francis Gill has been providing unforgettable moments up to and including 14 August.
As the property of the charitable Oskar Hacker Foundation, the Forum promotes art and the preservation of the monuments in the park and castle. stand. Experience the art experience of Upper Franconia at first hand during your next stay at Schloss Hohenstein.
Romantik Hotel
Schloss Hohenstein
Romantik Hotel Schloss Hohenstein
Familie Rehberger
Hohenstein 1
Germany-96482 Ahorn
DE_Upper Franconia -

From Coburg, follow the B4 towards Bamberg and then take the exit towards Niederfüllbach/Triebsdorf/CO-Süd/Creidlitz. Then turn left onto Triebsdorfer Straße, follow Hohensteiner Straße, then turn left again onto Haarther Straße and again follow Triebsdorfer Straße and then follow Hohensteiner Straße to the castle for about 2.5 kilometres.

Nuremberg airport is around 100 kilometres away.