Hotel pearl and oasis of peace!
During your visit to the stylish hotel in the province of Limburg, you will immerse yourself in a world without stress and deadlines. Peace, space and privacy go hand in hand with elegance and warmth. Luxuriously furnished rooms invite you to stay and return. The kitchen team, with the host at the cooker, guarantees you excellent cuisine that focuses on fresh and seasonal products and places natural flavours at the centre of enjoyment.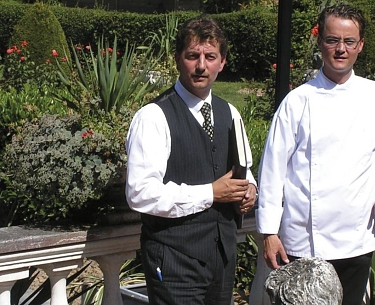 Your hosts
Maurice and his brother Edgar Huls welcome you to stay at Het Gulpdal. Here they have already created a refuge in the third generation, where you as a guest can enjoy the soothing effect of South Limburg hospitality without stress. Experience the Burgundian atmosphere and the unspoilt nature for a while without worries. If possible, even on a bicycle. The host personally likes to take his guests on mountain bike tours in the border triangle from time to time. An event not to be missed!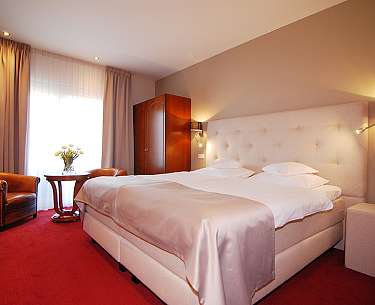 Standard double room
The rooms are tastefully and generously furnished. From the spacious (French) balcony you have a magnificent view over the nature-rich Gulptal.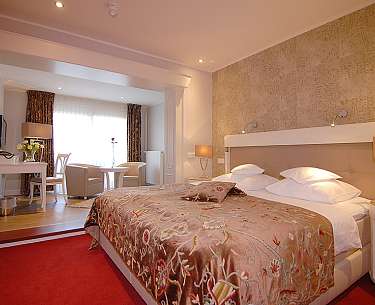 Junior suite
Suite junior, royal or penthouse
From the spacious (French) balcony you have a magnificent view over the nature-rich Gulptal.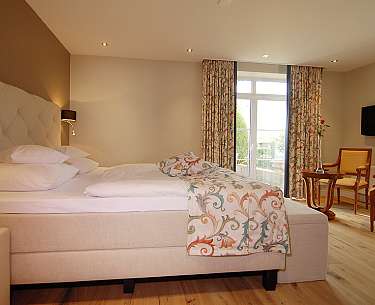 Family room
The family rooms with 2 bedrooms are located in Villa La Residence.
Our facilities
at Romantik Parkhotel Het Gulpdal
Central Location
Child Friendly
Electric Car Charging Station
Free Wifi
Indoor Pool
Lift
Meeting Facilities
Parking Area
Parking Garage
Pets Friendly
Sauna
Terrace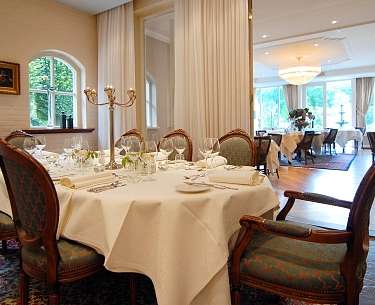 Restaurant at Het Gulpdal
In our restaurant you will find an ideal ambience for culinary delights from a renowned cuisine. The warm hospitality as well as the comprehensive service ensure soothing tranquillity and pure relaxation. Chef Edgard Huls does his best to serve you something you can't necessarily enjoy at home: the taste of yesteryear. This good, regional cuisine as well as the hospitality and tranquillity are reason enough for many to come back again and again.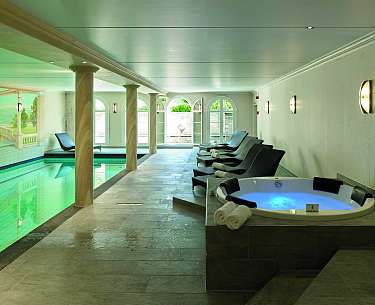 Indoor pool and sauna
After a journey of discovery in our wonderful surroundings, you can relax in the heated indoor pool with 30 ° C, in the Finnish sauna or the whirlpool. Comfortable loungers invite you to relax. From your room you can use the house lift to the wellness area, swimming pool and our small fitness area. Active recreation and relaxation are important elements in our striving for an optimal service for our guests.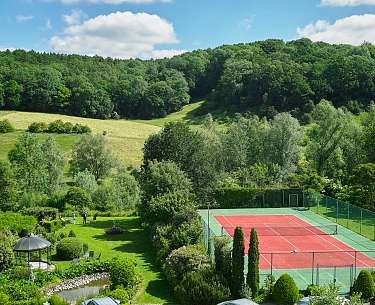 Outdoor enjoyment
The stylish and romantic hotel park with tennis court and the ever-beautiful hilly landscape are the ingredients for Het Gulpdal's atmospheric outdoor life. Be surprised by an encounter with a kingfisher or take a walk along the river Gulp, which meanders playfully through our garden. When you cross the bridge over the Gulp, you are immediately surrounded by nature. The most beautiful walks start here.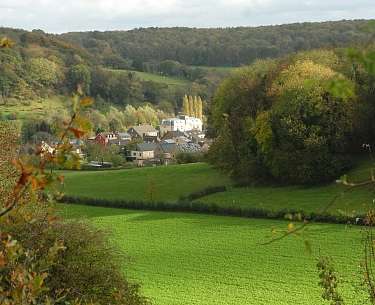 Hiking
A large network of footpaths takes you through stunning parts of the region. There are also themed walks to discover the region's unique flora and fauna, its historical monuments, its rich past and its fascinating population. The Zuid-Limburg region is surrounded by Belgium and Germany and has few connections to the rest of the Netherlands in terms of hiking trails. Discover the fascinating border region on foot.
Our tip: the Krijtlandpad. One of the most beautiful long-distance hiking trails in our country passes right by the hotel. A perfect starting or ending point.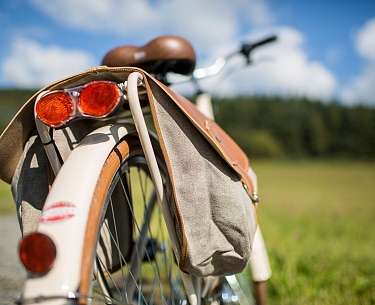 Cycling
South Limburg is a byword for active peace-seekers who still appreciate unspoilt nature, history and culture. Hollow paths, rivers, water mills, castles, marl caves, museums and half-timbered houses await you. The hotel is an excellent starting point to discover the special surroundings by bike. Numerous marked routes start directly at the hotel, with challenging, unpaved sections. A 350km network of mountain biking routes will also make the hearts of mountain bike fans beat faster.
If you wish, you can rent bicycles and e-bikes at the hotel.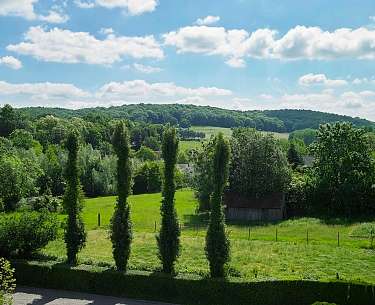 Time travel
Not far from the hotel, you go on an exciting journey back in time to the Middle Ages. The castle ruins of Valkenburg, only about 20 minutes away from Romantik Parkhotel Het Guldpal, inspire with exciting insights back to the 11th century. The remains of the once imposing castle, the only hilltop castle in the Netherlands, can already be seen from a distance and tower proudly above the small fortified town.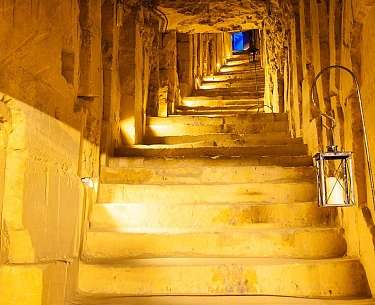 Underground Grottos
Zuid-Limburg is largely characterised by marl mining. Especially the area around Valkenburg is known for its 250 km long underground passage system - the marl grottos. You should definitely plan a guided tour of the caves during your visit to Zuid-Limburg. The grottos are also used to reconstruct times long past - for example, a replica of a coal mine and a reconstruction of the Roman catacombs are housed in the grottos. But many other activities such as the underground Christmas markets, survival tours and cycling and mountain bike rides are also organised here, offering visitors to Zuid-Limburg a unique experience.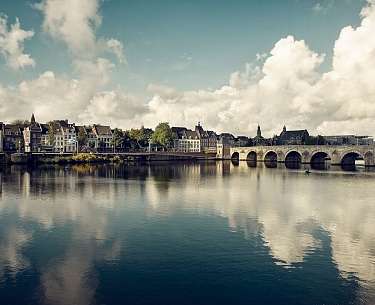 Historic towns
Discover Maastricht, the oldest city in the Netherlands and capital of the Limburg region, with its many shops, museums, monuments, old pubs, good restaurants and beautiful river quays.
At the southernmost tip of Zuid-Limburg, nestled between mossy green hills, lies the extraordinary town of Valkenburg aan de Geul. This marl town in the heart of the Heuvelland nature reserve has a rich tourist tradition and a lush Tuscan landscape that has attracted visitors from home and abroad for more than 125 years. During the winter months, the city is transformed into the largest Christmas market in the Netherlands.
Germany's westernmost major city - Aachen - and the Belgian art city of Liège are also not far from the hotel and well worth a visit.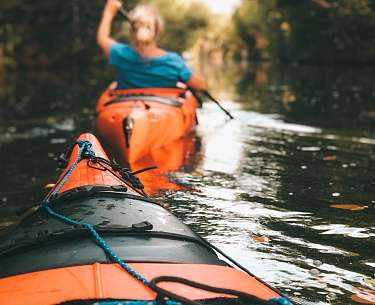 Water sports
The river Maas and the water recreation area north of Eijsden (also on the river Maas) make water sports possible in the region. The perfect day out, whether you are looking for a sporting activity of kayaking or rafting or pure relaxation!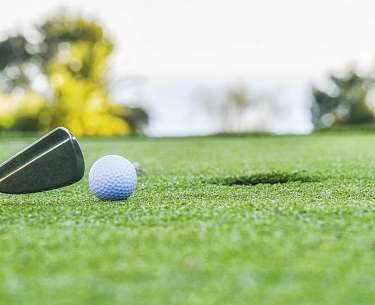 Golf
There are 6 beautiful golf courses in the immediate vicinity. We would be happy to arrange a tee time with green fee discount for you!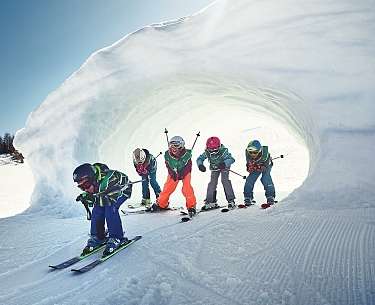 Indoor Ski World
Skiing is possible 365 days a year in Limburg, at Snow World Landgraaf, 20 km from the hotel, with the best indoor snow conditions and cosy après-ski.
Romantik Parkhotel
Het Gulpdal
Romantik Parkhotel Het Gulpdal
Familie Huls
Dorpsstraat 40
Netherlands-6277 NE Slenaken
NL - Limburg -

To make it easier for you to travel by train and plane, we will pick you up at the train station in Maastricht, Aachen (D), Welkenreadt (B) or at Maastricht-Aachen airport. Reimbursement € 45.00 for one return.
This service is free of charge for stays of 7 nights or more 2.
Taxi service to Brussels, Cologne or Düsseldorf airport on request.