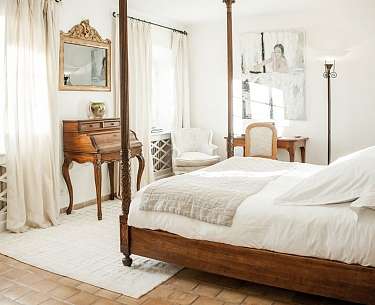 In the shadow of a beautiful village in Provence, surrounded by olive trees and lavender, this country house was Alain Ducasse's favourite. A few rooms in simple luxury and a straightforward and generous kitchen with produce from the vegetable garden. A massage, a nap at the edge of the pool, a balloon ride, a game of petanque the epitome of happiness.
La Bastide de Moustiers
Sarah Chailan
Chemin de Quinson
France-4360 Moustiers-Sainte-Marie
FR - Provence-Alpes-Côte d'Azur -

Of Nice, A8 out 36. From Marseille, A51 out 17.


Aix-en-Provence (104 km)

Nice-Côte d'Azur (149 km)
Marseille - Provence (115 km)