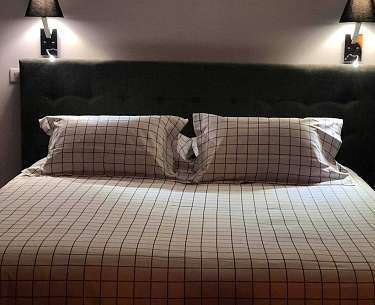 In Champagne, in front of the magnificent Basilica of L'Épine, a UNESCO World Heritage Site, you will be welcomed by Ludovic Butin, owner of the Armes de Champagne.
You can enjoy the cuisine of our chef Jérémie Thébaut to the gourmet restaurant Cuvée 31 in contemporary style. The hotel has 19 rooms and 7 renovated suites. You will enjoy a spa area with indoor pool and sauna. At your disposal, tennis, mini golf and wine shop, champagne. The key word of the place to feel at home!
Aux Armes de Champagne
Nicolas Froment & Pascal Leromain
31 Avenue du Luxembourg
France-51460 51460 L'Epine
FR - Grand Est -

Sortie La Veuve coming from Paris, Sortie St Etienne au Temple coming from Strasbourg, Sortie Chalons-en-Champagne Centre coming from the South and follow L'Epine.
Châlons-en-Champagne (10 km)

Paris Vatry (26 km)
Paris - Orly (200 km)