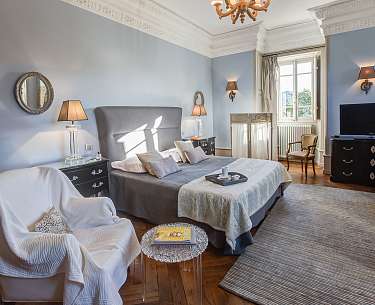 An incredible encounter with beauty, emotionality, authenticity and conviviality. Bed and breakfasts and exceptional apartments to indulge in the charm and magic of the places, to live a unique experience. At the Chateau Clément, far from any austerity, you will feel at home, in an exotic, surprising and magical setting. Marie-Antoinette, her family and her team propose to you to live your escapade as an adventure out of time. Heated indoor and outdoor pools. Park and garden of 4 hectares with centenary trees, private road leading to the spa town on foot.
Château Clément
Marie-Antoinette Rojon
La Châtaigneraie
France-07600 Vals-les-Bains
FR - Auvergne-Rhône-Alpes -

From the South A7, out 18 Montélimar Sud, towards Aubenas-Vals. From the North, out 16 Loriol le Pouzin, towards Privas-Aubenas-Vals.
Montélimar (46km)