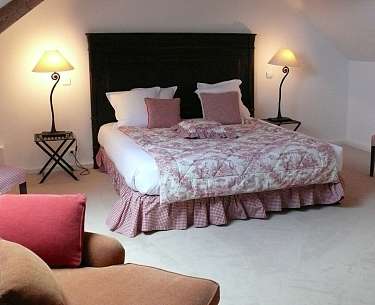 Between Bayeux and the landing beaches, this 18th century château welcomes its guests in the great French hotel tradition. Regional cuisine and sea products, elegant interiors and 3 hectares of greenery for pleasant walks under the leaves of centuries-old cedars and the great Sequoia. The rooms are distributed between the castle and the country house. All overlook the park, which houses a 16th-century dovecote, a chapel with listed frescoes and - under sliding glass - a pool. A gym, sauna, whirlpool, tennis court, billiard room and terrace enhance the stay.
Château de Sully
Jean-Marie Batran
Route de Port-en-Bessin
France-14400 Bayeux
FR - Normandie -

A13 outing in Caen - N13 out 38 then going. Bayeux, then on the left, D6 dir. Sully.
Bayeux (3 km)

Caen - Carpathian (25 km)
Deauville - Normandy (80 km)