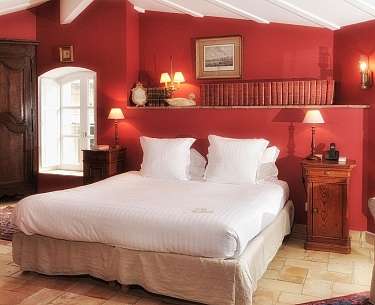 This little retreat in Provence is spread over four sites in the historic village of Grignan: Le Clair de la Plume. Enjoy life in rooms with 19th century furnishings: partly in the main house, overlooking a wonderful old washhouse, partly in the delightful private house 100 metres away. This house, which never closes, offers a year-round tea room and a gourmet restaurant serving fresh local produce. On sunny days, the Mediterranean garden (200 m away) offers not only a second excellent open-air natural and organic restaurant, but also a pool (without chemical treatment). If you want to be alone as a couple, the lovers' pavilion is the place for you. Finally, in the centre of the village, you will find a shop for scents, specialities and traditions of Provence.
Le Clair de la Plume
Jean-Luc Valadeau
2, place du Mail
France-26230 26230 Grignan
FR - Auvergne-Rhône-Alpes -

North, A7 out 18, dir. Nyons. From the South: out 19 dir. Saint-Paul-trois-Châteaux, then Grignan.


Montélimar (28 km)


Lyon-Saint-Exupéry (180 km)
Marseille - Provence (150 km)