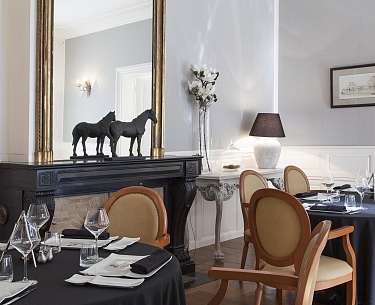 Located in Cambrai in Hauts-de-France, La Maison Demarcq restaurant looks like a family home. Here, the entire Demarcq family welcomes its guests in a charming historic setting that was once visited by Napoleon Bonaparte and Joséphine. First, it's Marylène who makes sure the tables are perfectly set.
Then it is Patrice Demarcq and his son Antoine who are together behind the stove. Their harmony is impressively precise, especially since you can admire it through a bay window from the dining room. The result? A wonderful blend of scents and flavors inspired by seasonal produce.
And finally, it is Élodie who brings her talents as a sommelière, recommending the wines that best match the dishes.
Maison Demarcq
The Demarcq Famillie
2 rue Saint-Pol
France-59400 Cambrai
FR - Hauts-de-France -

A1 towards Lille, out of 14 Paris-Brussels and then into the city centre
Cambrai (1km)

Lille-Lesquin (60km)