Upper Bavarian tradition in timeless elegance
Over 1,400 years of history lie within the walls of the former Prantshausen Castle. The medieval building has been added to and rebuilt several times over the years and today offers an impressive ensemble of tradition and modernity. In addition to a typical regional atmosphere, the focus is also on sustainability. The restaurants offer Alpine cuisine and Bavarian delicacies in organic quality.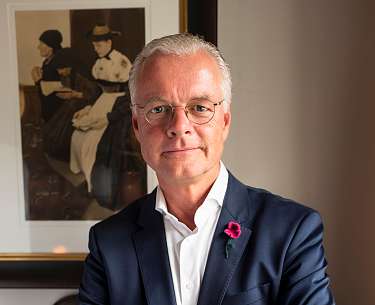 Your hosts
Hotel Lindner has been family-owned for seven generations. A symbol of this is the more than 95-year-old Erna Lindner, who still inspires the house as a good spirit. You meet her in the dining room, on the bench in front of the house or at the desk in the Knights' Hall, which is still equipped with a dial telephone. The old lady has been a widow since 1974 and has made the former inn what it is. Today, "Das Lindner" is run by the well-known hotelier Jost Deitmar . For over 20 years, until 2017, Jost Deitmar managed the renowned 5-star hotel Louis C. Jacob on Hamburg's Elbchaussee. "Das Lindner", the experienced host wants to lead the traditional house in Upper Bavaria into the future at a high level.
Our facilities
at Das Lindner Romantik Hotel & Restaurants
Central Location
Child Friendly
Electric Car Charging Station
Free Wifi
Lift
Parking Area
Parking Garage
Pets Friendly
Terrace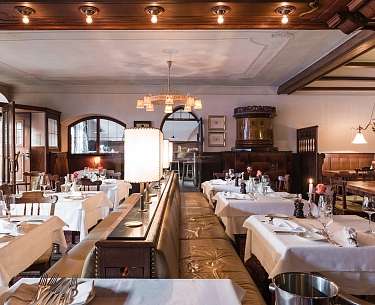 Lindners Stub'n
new - bavarian - traditional - casual - delicious - drinkable - cosy
In the middle of Bad Aibling, the Bavarian tavern tradition has been recreated. In addition to an open tavern and many small details, the traditional has been preserved. Tiled stoves, vaulted ceilings and old wood blend harmoniously into the regional atmosphere. Facing Marienplatz, the outdoor seating invites you to linger in Bad Aibling's town centre whenever the weather permits.
Alpine - Bavarian delicacies
Roast pork, grilled sausages, Obatzda, snacks and more - all in the usual good quality. Vegan and vegetarian variations are offered as well as Kaiserschmarr'n and other delicacies. And if you just want to enjoy a freshly tapped Maxlrain beer, you are more than welcome.
regional - sustainable
In the gastronomy of the Romantik Hotel Lindner we use regional products as far as possible. For all dishes, we place particular emphasis on the quality of the raw materials and ingredients used. These are almost exclusively sustainable and are purchased fresh from selected regional producers.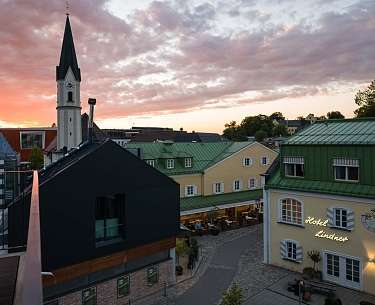 Sustainability & Environment
As a hotel and restaurant business, sustainability for us means exceeding the wishes and expectations of our guests and, in this sense, offering healthy and beneficial products - while at the same time conserving resources and respecting our environment. We firmly believe that this has always been and will continue to be the basis of our success.
Regional gastronomy
In our gastronomy, we source our food - where possible and sensible - from sustainable cultivation and regional producers. For us, "regional enjoyment" is a serious promise of quality. We do not use any additives or preservatives. It is our concern to offer healthy, natural and tasty dishes for an enjoyable diet.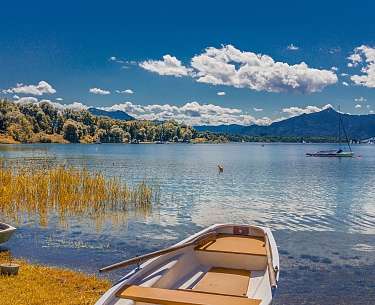 Surroundings
Le Romantik Hotel Das Lindner est situé au cœur de Bad Aibling, à proximité immédiate du lac Chiemsee et des montagnes de Haute-Bavière. Le lac Chiemsee offre de nombreuses possibilités d'activités en pleine nature, notamment la baignade, la promenade ou les sports nautiques. Pour votre excursion au lac de Chiem, nous vous recommandons notre forfait (court) séjour en Haute-Bavière - Découvrir la région alpine du lac de Chiem ! Celui-ci comprend entre autres un ticket pour le sommet du lac, y compris une croisière sur le lac de Chiem. Outre la nature attrayante, Bad Aibling se trouve également au cœur de destinations urbaines attrayantes. Munich et Salzbourg sont accessibles en moins d'une heure.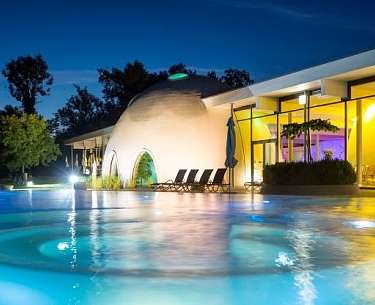 Spa Bad Aibling
The well-known Therme Bad Aibling offers a wide range of wellness options and pure relaxation. The Therma is Bavaria's youngest thermal spa. The water comes from a depth of almost 2300 metres - giving the town state recognition as a healing spring.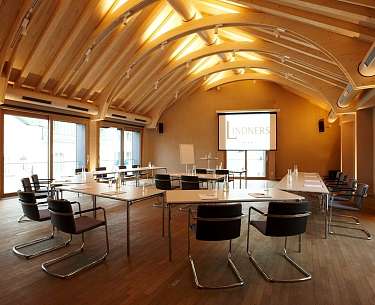 Meetings in style
The rooms of the house offer ideal conditions for professional seminars and conferences for up to 80 people. Lindner's Stad'l with 110m² sets your event in an exclusive and unique setting - flooded with light with a spacious feel and equipped with the latest technology. Free W-LAN, network and power connections embedded in the floor, projector, sound system and more - everything is available. Additional attractive rooms are also available. Fresh and light catering or even special "active breaks" by the personal trainer ensure new energy for your participants!
Private events
Das Lindner Romantik Hotel & Restaurants offers the noble and romantic setting for your unforgettable celebration - no matter whether it's a wedding, birthday, anniversary or other festivities. Arranged around an idyllic inner courtyard, the ambience of a medieval castle and the elegant splendour of a unique ballroom await you in the new Lindners Stad'l. Excellent food is an important part of any celebration. The fresh, sustainable cuisine creates pleasurable taste experiences at the highest level. The extraordinary premises and the professionalism of the staff guarantee a dream day!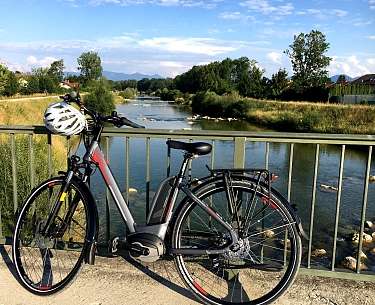 Cycling and hiking
Lake Chiemsee and the mountains invite you to go hiking and cycling, as does the untouched moorland between Bad Aibling and Bad Feilnbach. The Mangfalltal also offers delightful tours for mountain bikes.
At the Lindner Romantik Hotel & Restaurants, in addition to the hotel's own e-bikes, two electric NIU scooters are also available. They are just waiting to cruise with you in style through the Upper Bavarian foothills of the Alps and the Chiemgau. The scooters can be driven with a car licence and of course you will receive instruction from us.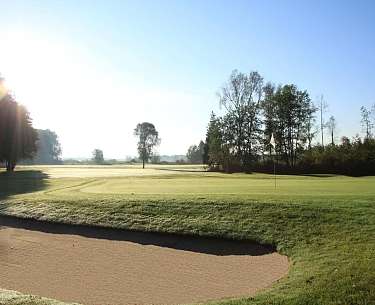 Das Lindner Romantik Hotel & Restaurants
Romantik Hotel & Restaurants
Das Lindner
Das Lindner Romantik Hotel & Restaurants
Jost Deitmar
Marienplatz 5
Germany-83043 Bad Aibling
DE - Chiemgau -

On the A8 motorway (Munich - Salzburg), take the Bad Aibling exit and then drive approx. 5 km towards Bad Aibling. At the roundabout turn towards Munich, at the next roundabout turn towards Bad Aibling. Now follow the signs to "Stadtmitte". Turn left at the small roundabout near the town hall, Marienplatz is in front of you, Lindner's hotel can already be seen. Pass the hotel and immediately turn right into a small alley (An der Waage). Here you will find our car park and the underground car park. Now please get out and relax. We wish you a pleasant journey.
From Munich East or Central Station or coming from the direction of Salzburg, go to Rosenheim. There, take a regional train to Bad Aibling.
Distances to the railway stations:
Rosenheim train station: 10 km
Bad Aibling train station: 500 m

From Munich International Airport, take the S-Bahn lines S1 or S8 to Munich East or Central Station. From there, head in the direction of Rosenheim. In Rosenheim, take a regional train to Bad Aibling.
Distance to Munich Airport by car:
Via motorway: 100 km
Via the B15: 83 km