Our traditional house is located in an idyllic panoramic position, in front of the magnificent backdrop of the mighty mountain peaks of the Dolomites. Upscale style and cultivated ambience go hand in hand with attentive service, upscale cuisine and warm South Tyrolean hospitality. Pamper yourself in our wellness area, explore cycling and hiking trails in summer, visit our in-house riding stable with Western riding school or conquer the numerous ski slopes in winter.
Explore the Romantik Hotel Post Weisses Rössl in a virtual tour!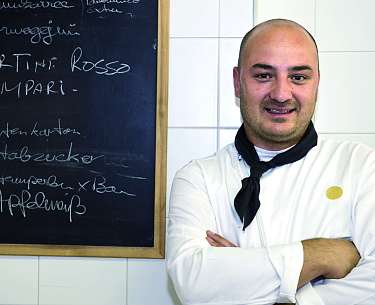 Your Host
The Romantik Hotel Post Weisses Rössl lets you experience up close how tradition meets modernity. The traditional house in the Dolomites has been owned by the host family Wiedenhofer for over 400 years. Until today they run the hotel with a lot of hospitality, individual service and wonderful ambience. At the same time, they have always remained aware of their agricultural basis and today even run their own riding stable, which offers a varied program for your riding vacation in South Tyrol.
Central Location
Child Friendly
Electric Car Charging Station
Fitness
Free Wifi
Indoor Pool
Lift
Meeting Facilities
Outdoor Pool
Parking Area
Parking Garage
Pets Friendly
Quiet Location
Sauna
Terrace
Indulgence from the palate!
Restaurant im Hotel Post
Our à la carte restaurant offers traditional and refined for gourmets. In our restaurant, host Georg Wiedenhofer is personally in the kitchen and uses ingredients from local farmers or even from his own garden for his exquisite dishes. Enjoy our Tyrolean dishes and light Italian specialties in refined combinations. Accompanied by exquisite wines from the best producers. In summer, the tranquility of the idyllic terrace invites them, while our traditional Poststube exudes homey coziness.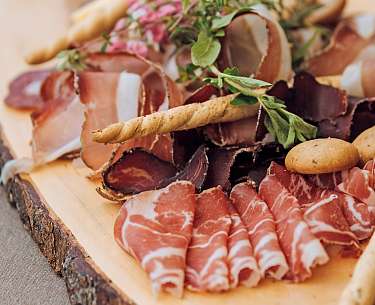 From the region
It could hardly be fresher
Host Georg Wiedenhofer attaches great importance to freshness and products from the region. Therefore, many foods already come from our own cultivation. Fresh eggs from our own chickens for the delicious breakfast, sausage and South Tyrolean bacon from our own pig farm, homemade jams and a large vegetable garden provide the kitchen with fresh vegetables, salads and herbs. You can also taste this freshness!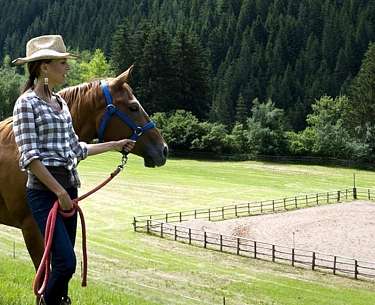 Farm Trail Tour
Twice a week, house gardener Gerlinde guides guests and interested visitors through the extensive grounds of the Romantik Hotel Post Weisses Rössl and shows the diversity of nature, animals and cultivated fruits and vegetables. Every Tuesday in German and Fridays in Italian from 10 a.m. to 12 p.m. guests explore the farm with its horses, foals, chickens, pigs, quails, rabbits, dogs and birds, the vegetable garden and the orchards. Experience where the products come from, from which the kitchen conjures up culinary delights every day. To start, a fresh homemade juice sets the mood for a tour full of freshness and nature experience. If you are interested, please contact the reception one day before the tour..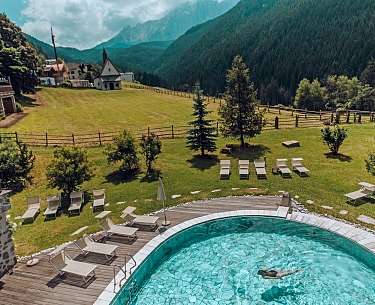 Recovery
Our 1,500 sqm wellness area with a view of the Dolomites will help you achieve greater well-being and inner balance. The furnishings are made exclusively of natural materials, creating a natural, harmonious atmosphere. Whether indoor pool, outdoor pool, whirlpool, adventure shower, sauna area with its own Lady's steam bath, hot salt water pool or ice-cold Kneipp treading pool. You will find your personal wellness program here.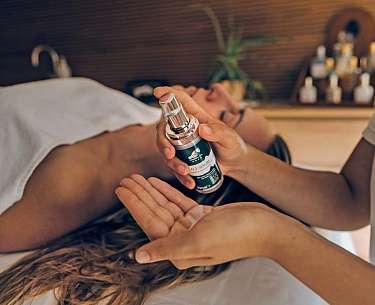 Cavallinospa
Enjoy relaxing hours in our comfortable Cavallinospa with panoramic views, surrounded by the scent of roses or immersed in a bath of mare's milk from our own horses. During a relaxing facial treatment in our wellness hotel, experience the scents, essences and tropical freshness of a colorful Caribbean fruit basket with extracts of pineapple, papaya, melon, passion fruit or mango. Our qualified staff will help you find your own customized program.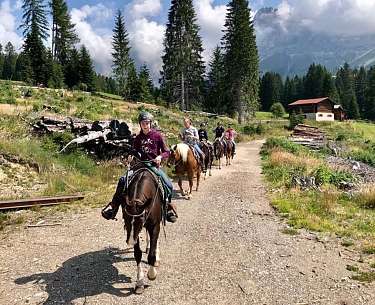 Equestrian
The Romantik Hotel Post Weisses Rössl lives up to its name. The hotel's own riding stable "Cavallino Ranch" offers a varied program for your riding vacation in South Tyrol. From private lessons to horse trekking and rides through the magnificent mountains of the Dolomites. Of course you are welcome to bring your own horse to the Romantik Hotel Post Weisses Rössl to experience the beautiful surroundings at the foot of Rosengarten and Latemar from the saddle.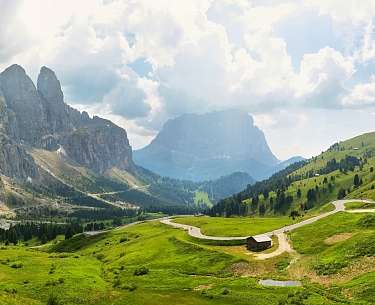 Hiking
The Romantik Post Hotel is the ideal starting point for long and not-so-long hikes through the region. In Welschnofen-Karersee you will find numerous routes that will take you right into the green heart of South Tyrol, where you can experience the flora and fauna of the local mountain world up close. Of course, in collaboration with the Alpine Center Catinaccio, we also offer guided hikes, challenging guided mountain tours and Nordic walking courses.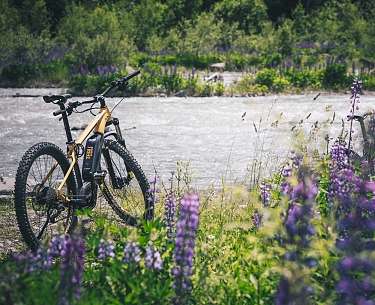 Experience the Dolomites by mountain bike
A true insider tip for mountain bikers is the Carezza Trail, which is open from May - October. Over a length of about 4.4 km, the flow trail runs repeatedly along a stream, winding through forests and meadows. With its bends and steep curves, small bridges and jumps as well as northshores, the trail makes the biker's heart beat faster. Thanks to the cable car, which is only 200 m away, it is particularly easy to reach from the Romantik Hotel Post.
No matter if beginner or passionate mountain biker, at the Romantik Hotel Post bikers enjoy many benefits such as discounts for guided tours, riding technique workshops, bike tickets of the Welschnofen cable car as well as at the local bike rentals.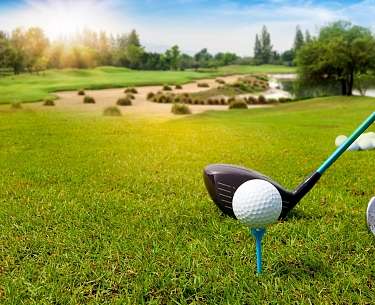 Golf
What would a vacation for active connoisseurs be without a well-kept round of golf? The Romantik Hotel Post is happy to welcome you to an extended golf vacation in South Tyrol. Discover the diverse golf courses in the area, enjoy discounts and watch the evening sun slowly disappear behind the Catinaccio during a long round at the nearby Golf Club Karersee. Should you be able to improve your skill level at the same time, your vacation would be perfect all around.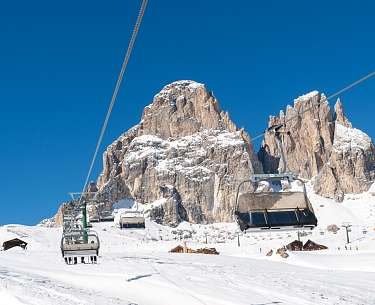 Winter Sport
The Romantik Hotel Post will make your winter vacation at the foot of the Dolomites an unforgettable experience. The brand new cable car, 200 meters from the hotel, will take you directly to the Carezza-Karersee ski area, where you can enjoy endless kilometers of slopes in the breathtaking white of the Dolomites. If you are a beginner, or want to brush up on your slope skills, the Carezza Ski School is the place to be. The hotel ski pass service will make sure that your ski pass is already waiting for you in your room.
Romantik Hotel
Post Weisses Rössl
Romantik Hotel Post Weisses Rössl
Familie Wiedenhofer
Karerseestraße 30
Italy-39056 Welschnofen
IT - South Tyrol -

Highway exit Bolzano/Bozen NORD, direction Val d'Ega (tunnel) until Birchabruck; there turn direction Welschnofen, drive through the center. You will find our hotel on the right side of the road.
Look here for your best timetable to arrive by train:

Some South Tyrolean tour operators offer daily bus trips from Munich to South Tyrol starting at 25 Euro p.p.
Rauch Reisen Tel. +39 0471 665244
Gross Reisen Tel. +39 0471 300808

Flights from Germany with Lufthansa and partners to Innsbruck (120 km) or Verona (145 km) or to Venice (230 km).
Skyalps offers direct flights to Bolzano from Hamburg, Berlin and Düsseldorf. On request, we will gladly organize a transfer from Bolzano to our Romantik Hotel.