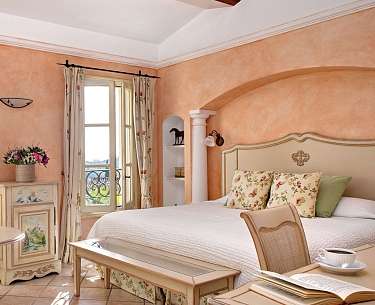 The antique 18th century country house has been transformed into a 4-star hotel with charm. The rooms are furnished in Provençal style and decorated in soft pastel shades. Saint Paul itself has inspired the owners so much that they have realised an old dream with the Bastide and today welcome their guests in the lovingly furnished and well-kept hotel as if in their own home. At La Grande Bastide, everything is relaxing: service, ambience, the heated swimming pool and Jacuzzi with a unique view of the sea and the village.
La Grande Bastide
Familie Rita & Heinz Johner
1350 route de la Colle
France-6570 St. Paul
FR - Provence-Alpes-Côte d'Azur -

A8 outing in Cagnes-sur-Mer dir. La Colle-sur-Loup and St-Paul, 5 km from the outing.


Nice (15 km)

Nice-Côte d'Azur (12 km)