Kulinarischer Hochgenuss!
Only a few minutes away from the heart of the city of Bern, the Romantik Hotel Landhaus Liebefeld, steeped in history and dating back to 1671, is quietly located. As a guest, you will appreciate the exclusive rooms furnished with attention to detail, excellent cuisine, perfect service and Swiss cordiality. From the mighty vaulted cellar to the unique attic, the patrician house also offers an exceptional setting for celebrations and conferences of all kinds.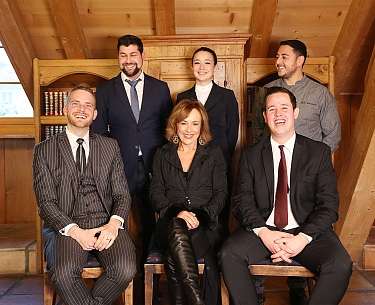 Your hosts
For the hosts Jacqueline Wander, Tom Christen and their team, the fire and passion for you as a guest always comes first. For decades, the house has been committed to enjoyment and culinary delights in an upscale setting. And especially in this day and age, it is important to the hosts to offer you an atmosphere that allows you to enjoy your time at Romantik Hotel Landhaus Liebefeld. At the same time, the house does not offer a run-of-the-mill service. Instead, the entire team strives for culinary excellence - combined with a lived hospitality.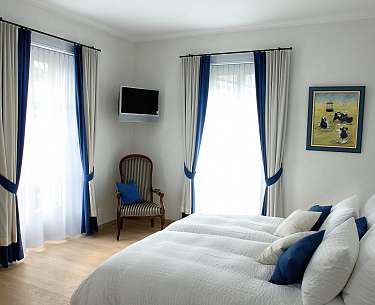 Double room
Our five individual rooms present themselves in an airy ambience. In the design, the valuable building fabric was optimally used and combined with modern amenities.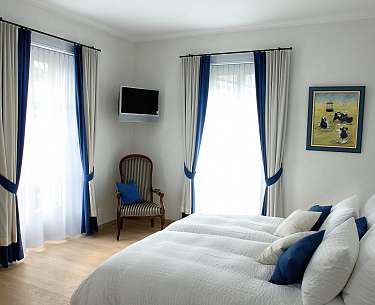 Double room for single use
Our five individual rooms present themselves in an airy ambience. In the design, the valuable building fabric was optimally used and combined with modern amenities.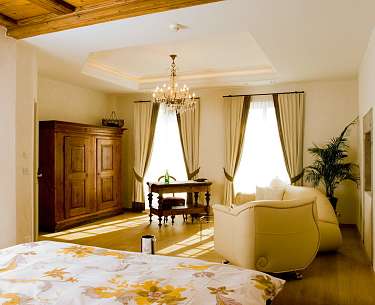 Junior Suite
Our Mediterranean-inspired Sycamore Suite offers plenty of space and comfort to relax. In the queen-size bed as well as in the spacious bathroom made of white marble with Jacuzzi and double rain shower you can wonderfully switch off and enjoy.
Our facilities
at Romantik Hotel Landhaus Liebefeld
Central Location
Child Friendly
Electric Car Charging Station
Lift
Meeting Facilities
Parking Area
Pets Friendly
Quiet Location
Smoking Lounge
Terrace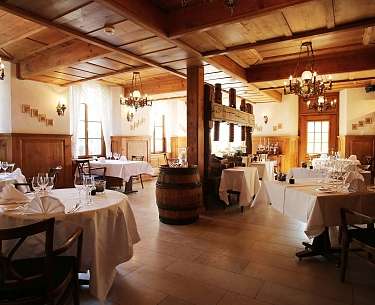 Rôtisserie
In the gourmet restaurant Rôtisserie you will recognize classic French cuisine and at the same time experience new, contemporary cooking and cooking methods. Enjoy seasonal surprise menus with matching wine pairings or classics like our Châteaubriand, carved at the table. With us you will experience a high level of service, without pretense, but with dedication and great appreciation. Our goal is to satisfy you as a guest and maybe surprise you once in a while. This is our credo with "Art Culinaire".
Guest room
In our restaurant we invite you to drink, eat and linger. Whether for breakfast coffee with the current daily newspaper, for the menu of the day at noon, for an afternoon chat or for a cozy dinner. In the rustic ambience of our restaurant you can enjoy your valuable time-out from everyday life with cordial service. The kitchen serves you seasonal dishes as well as our classics, such as the homemade meat loaf, an entrecôte in the Pfännli with Pommes Allumettes or simply the "Suure Läberli".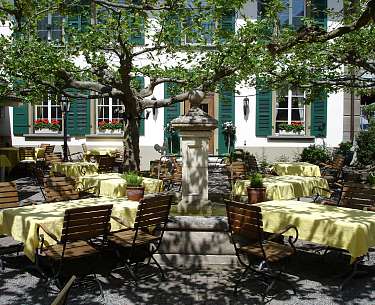 Plane Garden
You can relax under our plane trees. In summer, enjoy dishes from our charcoal grill with Mediterranean side dishes and four different sauces to try. At any time of the year we will host you for an aperitif in our garden. Be it in winter ambience with snow and bonfire or in spring when the first flowers are sprouting. For larger occasions we are happy to start with a welcome drink under the plane trees.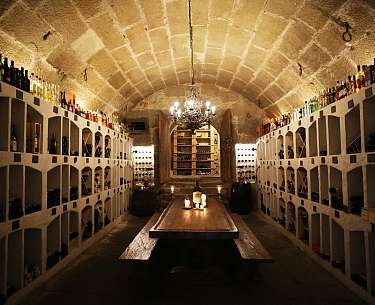 Vaulted cellar
Our wine cellar is easy to describe: multifaceted! It is not subject to profitability thinking and can not be classified. You will never find everything on our wine list that is in the cellar. Big names as well as meaningless wineries lean next to each other. 30-year-old wines and Beaujolais Nouveau find to each other. Here you can explore about 10,000 bottles from 300 winemakers with 420 labels.
Regional, sustainable & delicious
Sustainability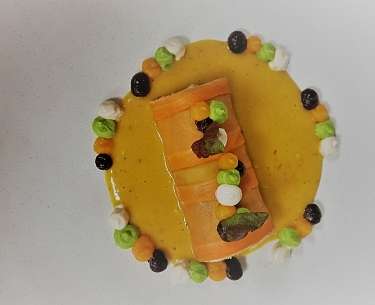 Gourmet goes vegan
For more than four years now, we have been committed to sustainability and respect for our food with our concept "le caveau".
The ideology "regional, sustainable & on a high level" characterises our vegan menu. Throughout the year, we collect the best products and process them for the winter months. From the best asparagus, directly from the farm in Seeland to blueberries from Elisried in Schwarzenburgerland - when the products have reached their peak, we save the taste for our menu. Our ecological balance has now greatly improved with the omission of meat & fish in the menu. This plantbased gourmet experience is accompanied by a unique wine or nonalc assortment from our cellar.
Enjoy with us a vegan 7 course gourmet menu - every Thursday - Saturday, always in the evening.
#lasaisonquatre
20 October 2022 - 25 March 2023
#lasaisoncinque
19 October 2023 - 16 March 2024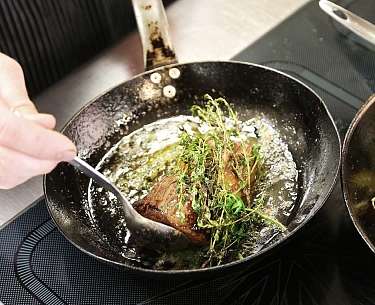 Le Caveau
Our "Le Caveau" teaches you a sustainable way of eating at a high level and with culinary artistry: no pesticides, non-standardized products, direct delivery routes from the producer to us and a climate-neutral balanced five-course menu. With great effort we select only producers who respect our environment as well as the animals. Because of the climate neutral planning you can expect only one menu or the vegan alternative in "le caveau". With our calculation example, we would like to make you think about the topic of efficient and ecological product procurement in gastronomy.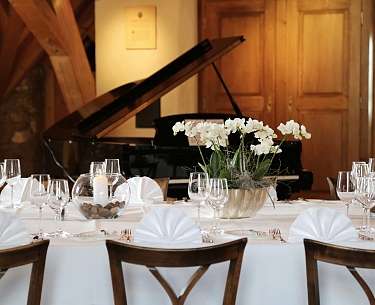 Private Events
Whether for your big wedding celebration or the enjoyable gala evening - our attic impresses with its warm ambience, combined with today's technology and suitable infrastructure. Enjoy the veal carrée or the roast beef directly from the fireplace, grilled before your eyes or try the aperitif riche at one of our cultural events. The attic is ideal for groups from 25 to 100 people. Space is available for events with up to 130 guests.
Wine & Dine
More than 100 winemakers have already collaborated with Landhaus Liebefeld for a Wine & Dine. All over the world you will find passionate wine producers who get the best out of their grapes. They regularly present their best wines in the imposing attic of Landhaus Liebefeld. To match, our kitchen crew creates a 5-course menu that is perfectly matched to the wines and their origins. We ask you to reserve your place early.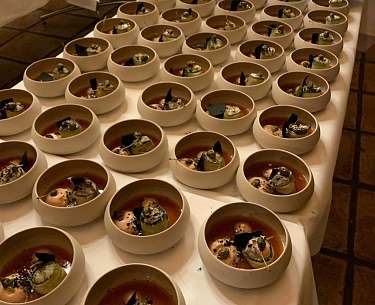 Culture and culinary
On these evenings, experience a concert with talented artists in two acts, selected by the owner of Landhaus Liebefeld, Jacqueline Wander. In combination with a seasonal food festival with eight delicacies from our Landhaus kitchen. In addition, Tom Christen will serve you some trouvailles from the vaulted cellar of our house. Look forward to an extraordinary evening for ears and palate.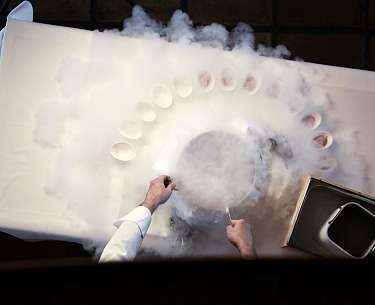 Crime dinner
Enjoy a murder in a class of its own at our regular mystery dinner in the cozy attic of our country house. Once a month you will experience exciting entertainment and goose bumps atmosphere in our Romantik Hotel. Solve a sensational criminal case and enjoy a fine menu from our country house kitchen.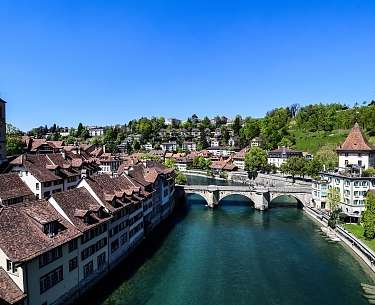 Discover Bern
Bern as the Swiss capital with its charm and wealth of sights, the legendary fountains and the arcades, where you can take a stroll through the city well protected from wind and weather, still enchants its visitors. The beautiful old town of Bern is also a UNESCO World Heritage Site since 1983. Discover Bern on a walk through the lower old town - over cobblestone streets, past hidden corners and onto squares steeped in history.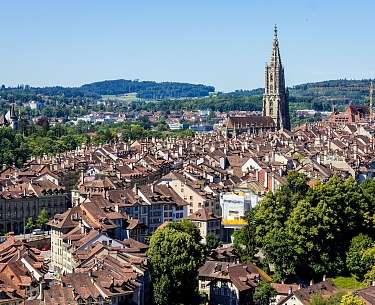 In Einstein's footsteps
Follow in the footsteps of Albert Einstein on a guided tour of the city. The physicist lived here when he created the famous formula E=mc² in 1905 and turned our ideas of space and time upside down with his theory of relativity. He came to the Swiss capital in 1902 and took up a post at the Federal Patent Office. In 1903 he and his wife Mileva moved into an apartment on Kramgasse, which can be visited today. The Einstein House is furnished in the style of the time and documents the life of the physicist in Bern.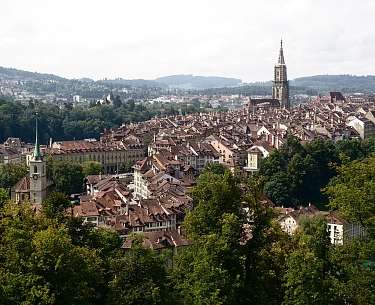 Climb Bern's local mountain
Whether as an idyllic mountain oasis, a racy tobogganing paradise or a legendary open-air venue - Bern's local mountain Gurten makes the hearts of young and old beat faster. At 858 meters above sea level, a paradise of green meadows opens up with a breathtaking panorama of the snow-covered mountain peaks of the Bernese Oberland, the glittering Aare River and the city of Bern. Between grazing cows, clattering hiking poles and playing children, the hustle and bustle of everyday life is forgotten in an instant.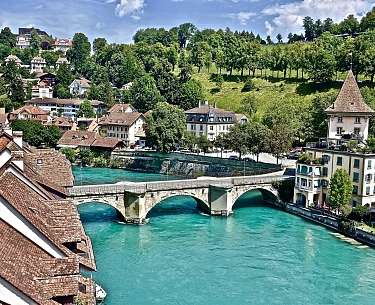 River swimming
Who needs the sea? River swimming is the number 1 popular sport in Bern. The green-blue water of the Aare is the best refreshment on hot days. When the weather is nice, the people of Bern love to cavort in the Aare and enjoy the summer with river swimming, Aareböötle, stand up paddle and surfing.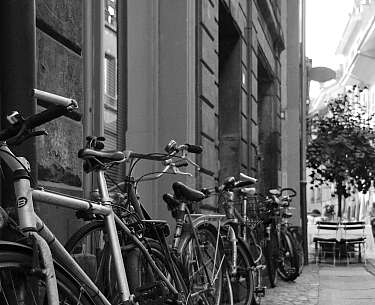 Cycling
Bern, the bike city: just a ten-minute bike ride from the city center, green meadows, picturesque villages, grazing cows and panoramic views of the Alps await nature lovers. Fresh wind in your hair, a picnic in your backpack, nothing but silence around you: this is what freedom feels like!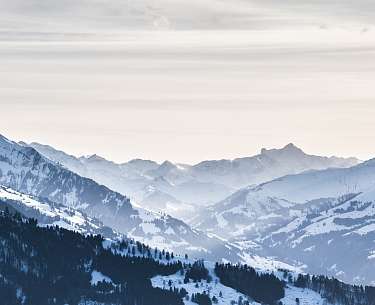 Winter activities
Whether skiing or sledding on the Gurten, cross-country skiing in Gantrisch, snowshoeing or ice skating on the Schwarzsee - the regions around Bern also have a lot to offer in winter. Just a stone's throw from the city, winter sports enthusiasts will find everything their heart desires.
Romantik Hotel
Landhaus Liebefeld
Romantik Hotel Landhaus Liebefeld
Jacqueline Wander
Schwarzenburgstraße 134
Switzerland-3097 Liebefeld BE
CH - Berne -

Folgen Sie der A12 bis zur Ausfahrt 12-Bern-Bümpliz
Biegen Sie in die Turnierstrasse ein
Dann weiter auf Könizstrasse und Waldeggstrasse bis zum Ziel in Köniz
Vom Hauptbahnhof Bern erreichen Sie unser Haus mit der S6 Richtung Schwarzenburg. Der Bahnhof in Liebefeld ist 300m zu Fuß entfernt.

Entfernung zum Flughafen Bern ca. 10km
Entfernung zum Flughafen Zürich ca. 110km