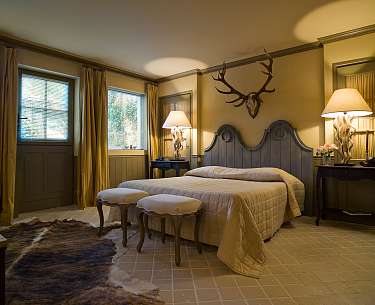 At the south end of the magnificent Burgundy countryside, close to the Chablis and Champagne vineyards, this mansion has been renovated by its owner Pierre Vandendriessche, a professional decorator, in the style of a wonderfully comfortable family home. The Orangery Terrace features gourmet cuisine. Each guest room has a different decor. Terraced gardens, pools - and a salon with a wood-burning fireplace - welcome you a relaxing escape. A massage in the beautifully equipped Spa rounds out a timeless holiday.
Château de Courban & SPA Nuxe
Château de Courban & SPA Nuxe
Mylène and Frédéric Vandendriessche
7, rue du Lavoir
France-21520 Courban
FR - Bourgogne-Franche-Comté -

A5 outing 23 City/Ferté 25km Montigny-sur-Aube. A31 outing 24 Chaumont-Semoutiers 35km or Langres-Sud 75km. A6 outing 23 Bierre-les-Semur Montbard Châtillon-sur-Seine 85km.

Dijon-Bourgogne (80km)
Troyes - Barberey (90km)