Can do everything, don't have to do anything.
Forest bathing, herb hiking, cheese tastings & flow workshops: The Romantik Seehotel Jägerwirt offers multi-faceted worlds of experience that create slow and conscious vacation moments. On the sunny side of Lake Turrach, in the middle of the ski area near a national park, the first-class hotel is located in a dreamlike location at 1763 meters above sea level. With a variety of wellness and fitness offers, the regional cuisine and the special family friendliness, the world is open to you here. Being able to do almost everything, but not having to do anything. Completely according to your own needs.
Your hosts
As a family-run hotel, the Brandstätter host family preserves tradition and promotes modernity at the same time. As full-blooded hoteliers, the family has been living warm hospitality on the Turracher Höhe in conscious harmony and in careful interaction with alpine nature for six generations. It is their sincere pleasure to share this enchanting place in the midst of the magnificent mountain world with their guests. Enjoy the authentic hospitality at the romantic hotel for families at Lake Turrach!
Our facilities
at Romantik Seehotel Jägerwirt
Child Friendly
Free Wifi
Indoor Pool
Lift
Meeting Facilities
Outdoor Pool
Parking Area
Parking Garage
Pets Friendly
Quiet Location
Sauna
Terrace
Regional top quality
On the mountain we live in harmony with nature, therefore high-quality food from the region is very important to us. Freely following the principle "organic is good, regional is(s) better", we obtain our natural products from the surrounding mountain farms as well as from our own hunting grounds and thus make our contribution. Vegetarian or vegan, lactose-free or gluten-free - we know that the needs are individual and different, so we offer for all wishes culinary at a high level, which simply tastes.
Restaurant Jägerhof
Healthy, tasty food in a homely ambience is exactly what our romantic Jägerhof restaurant is all about. The fact that the restaurant cooks with organic ingredients from the region makes the fine dishes even tastier. Because nature and elemental power on the Turracher Höhe provide the most delicious and tasty products for fine gourmet dishes. This is not only healthy, but also tastes good!
Pinsa e Vino
Our new restaurant "Pinsa e Vino" at the jetty is a real highlight not only because of the fabulous view. Here, regional culinary delights meet the international cosmopolitanism that characterizes the host family. Here, delicious pinzas - the original form of pizza - are served whole or as tapas, accompanied by matching, local, predominantly organic and low-histamine wines. Those who prefer something less hearty can choose between fresh salads, hearty soups, traditional pasta dishes and regional specialties.
Natural products from the region
Our family and the region traditionally lives hunting and meat is sourced from local hunters and surrounding farmers. We offer high-quality animal products and also vegetarian cuisine. As a hunter, the principle "organic is good, regional is(s)t better" applies to the hotel manager. Therefore, the kitchen offers high-quality products from the region, products from surrounding farms or game from the hotel's own hunt.
Marriage by the mountain lake
Get married with the feeling of boundless freedom in the most beautiful wedding hall in the world - "nature". Surrounded by mountains and meadows directly at an alpine lake, a proven place of power. At the Romantik Seehotel Jägerwirt we make your wedding dreams come true. We organise a romantic dream wedding for you and your guests exactly according to your ideas. Whether in front of a fairytale snowy backdrop or at the blossoming of the alpine bushes.
Kitz Club
Whether it's a giant slide or an alpine playground: even the smallest guests can play to their heart's content in our Kitz Club on 200 square metres. They can sing along with the mascot Hirschi and enjoy the bouncy castle, climbing wall, ball pool and theatre stage. During the holidays, our well-trained childminders take care of your children. Countless exciting activities and nature experiences await your kids.
Deer camp
The annual Hirschen camp at the Romantik Seehotel Jägerwirt provides adventure and summer fun. Here, children and teenagers from 10 to 15 years experience unforgettable summer days. From climbing and abseiling to raft building and stand-up paddling, there is something for everyone.
Hiking
As a high plateau with three mountain lakes (Turracher See, Grünsee and Schwarzsee), overgrown by Austria's largest contiguous pine forests, surrounded by the gentle yet imposing Nockberge mountains - this is how the Turracher Höhe presents itself. This idyllic natural gem on the border between Carinthia and Styria is its own little alpine world at 1,763 m above sea level and invites you to go on extensive hiking tours in summer.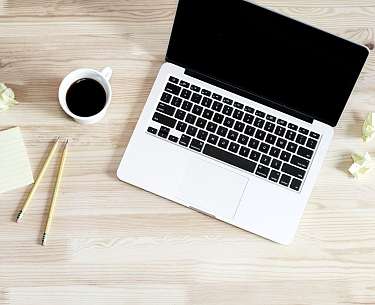 Seminars and conferences
Three rooms, up to 250 m² and space for 170 people: The Romantik Hotel Jägersee offers the perfect setting for one-day and multi-day seminars and corporate incentives at the highest level. At 1763 metres on the shores of Lake Turrach, you and your team will have a clear head for creative ideas and new inspirations. Of course, all of our rooms are multifunctionally equipped and bright. On request, we can implement your individual event wishes.
Biking
Whether you are a professional biker or a school child: The Trail Area Turracher Höhe includes the Kornock Flowtrail and many other bike offers that are specially adapted to families. For the little ones there is the special Kornock Kids and Practice Area and the ÜWI Mini Trails. And best of all: the Kornock cable car takes you to the start of the natural Kornock Flowtrail. But we have not only invested in the trails, but also in mountain and e-mountain bike tours. Nothing stands in the way of your mountain bike holiday or day trip.
Winter sport
In the winter sports resort Turracher Höhe, 42 kilometres of slopes, 14 cable cars and lifts as well as the snow park and fun slope await your personal winter sports adventure. The Turracher Höhe offers the best snow-sure conditions for skiers, carvers and snowboarders and only a few metres from the Romantik Seehotel Jägerwirt the first lifts are waiting to take you to the ski area. From there you can experience pure skiing pleasure on numerous slopes.
Alpine butler
Stylishly dressed in a traditional alpine outfit, the exclusive alpine butler provides a luxurious service in the heart of nature. As an expert of the region, the Almbutler accompanies guests to the most beautiful places in the Turrach mountains and organises, among other things, sunrise tours, picnics and a unique summit breakfast. In addition, numerous other amenities await guests with the Butlercard, such as included mountain rides and the speedy Nocky Flitzer.
Romantik Seehotel Jägerwirt
Romantik Seehotel
Jägerwirt
Romantik Seehotel Jägerwirt
Familie Brandstätter
Jägerwirtsiedlung 63
Austria-8864 Turracher Höhe
AT - Styria -

From Vienna: 3.5 hrs - from Munich: 3.5 hrs - from Graz: 2.5 hrs - from Klagenfurt: 1 hr.
If you are arriving in winter and your car does not have enough winter equipment for freshly snow-covered passes, just give us a call and we will be happy to pick you up in Reichenau or Turrach. We are already looking forward to seeing you!

To the ÖBB- travel planner
From a stay of 1 week, we offer our free shuttle to pick you up from the train station Predlitz/Turrach.

To the flight schedule of Klagenfurt Airport
Taxi Ebeneder offers an airport shuttle from Klagenfurt to the Jägerwirt (60 km, from 2 persons, € 38.00 per adult, € 23.00 per child). Single trips can also be booked (€ 135.00). We will gladly reserve your transfer.