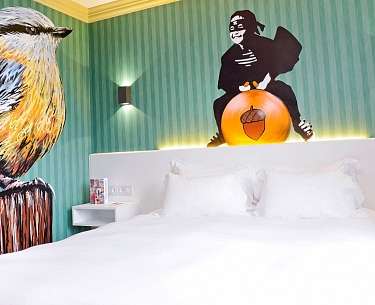 Situated on the headland, a stone's throw from Cognac, this beautiful 19th century manor house, enlarged by a newer wing, welcomes its guests on the edge of its eco-garden, designed with biodiversity in mind. The setting is magnificent and, in fine weather, can be enjoyed on the terrace against a breathtaking horizon. Creative cuisine is served here, a tribute to local producers, enhanced with wild herbs from their own garden and vegetable patch. In winter, enjoy the open fire with cognac and cigars. You can relax and be pampered in the wellness area. Some rooms offer a charming panoramic view of the Charente valley, its vineyards and its villages.
L'Yeuse
Céline Desmazières
65, rue de Bellevue, Quartier de l'Échassier
France-16100 Cognac
FR - Nouvelle-Aquitaine -

A10 outing 36 Pons/Cognac, then dir. Angoulême then D15 dir. St-Brice and the Échassier district.


Cognac (1 km)

Bordeaux - Mérignac (126 km)