Nordic ambience with garden SPA and sophisticated cuisine.
Welcome to our Romantik Hotel Waldschlösschen in beautiful Schleswig. Situated near the Baltic Sea between Kiel and Flensburg, a charming accommodation with its own spa and upscale gastronomy awaits you here. Nordic ambience and the connection to the region can be experienced and felt in over 100 rooms as well as a rich dining and leisure offer between green meadows and an idyllic lake.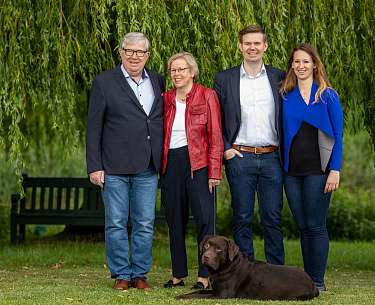 Your hosts
For over 65 years you will be welcomed in our Romantik Hotel Waldschlösschen by the Behmer family and their irrepressible heart and soul. Passionate hospitality and friendly service are just as important to them as enjoyable culinary delights at a high level. Hotelier Hans-Werner Behmer, his wife Marion and their son Sönke Behmer, together with the entire team, give the Waldschlösschen a very personal touch.
Electric Car Charging Station
Fitness
Free Wifi
Indoor Pool
Lift
Meeting Facilities
Parking Area
Quiet Location
Sauna
Terrace
Gourmets among themselves!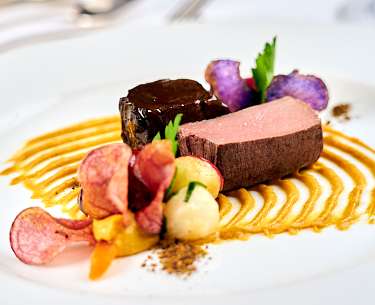 Culinary
Fine local delights
Selected regional products and delicious culinary compositions characterize the upscale cuisine of the Waldschlösschen, which has already made a name for itself not only in the region but also among discerning gourmets. The team around head chef Florian Holtmann aims to spoil its guests with high-quality à la carte creations and fresh, fine local dishes.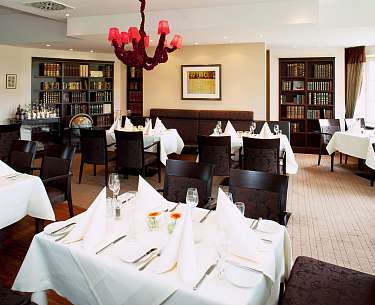 Restaurant Olearius
Gourmets welcome!
Named after the eponym Adam Olearius, selected culinary delights await you in our restaurant. While a varied breakfast buffet welcomes you in the morning after getting up, we serve you enjoyable gourmet creations in the evening. For a visit to the restaurant Olearius we require a prior table reservation by calling +49 (0) 4621 3830.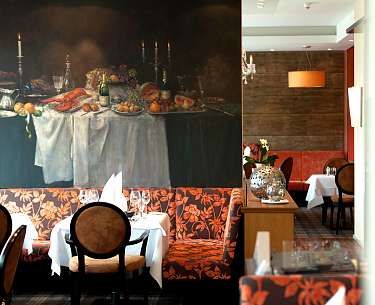 Restaurant Fasanerie
Regional cuisine at a high level
Our attachment to home and nature is reflected not only in the beautiful ambience of our restaurant Fasanerie, but also in its cuisine. In addition to regional products such as fresh meat, game and fish specialties from the local lands and forests, we also use ingredients from local farmers as well as Backensholz cheese delicacies. Aromatic herbs from our hotel's own beds add a special spice to our dishes. For a visit to the restaurant Fasanerie we require a prior table reservation by calling +49 (0) 4621 3830.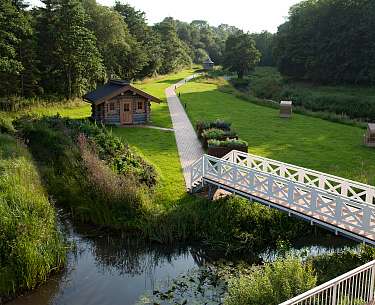 GartenSpa
Wellness in harmony with nature
True to our philosophy of enjoyment and wellness in harmony with nature, our spacious GardenSpa invites you to inspiring daydreams. Let yourself be enchanted by our magical scented garden and our herb pavilion and brew your own fresh herbal tea here.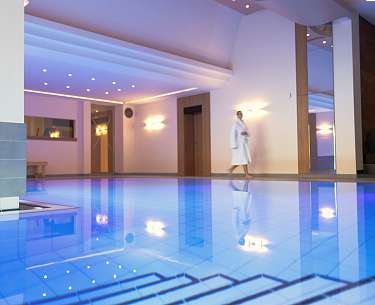 Swimming pool
Dive in and enjoy!
In our 50 sqm indoor swimming pool you can carefree draw your lanes or just let yourself drift by the water. Enjoy the cool water and immerse yourself for a few moments in another element. Our pleasantly warm whirlpool also invites you to relax and unwind.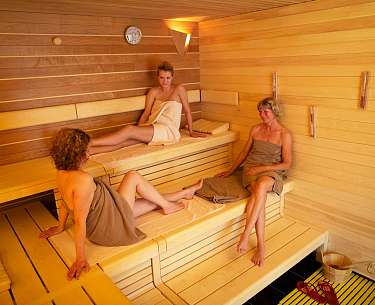 Sauna world
Sauna in an idyllic atmosphere
You can relax and recharge your batteries in our various saunas in the wonderful sauna garden. In addition to a 90-degree hot Finnish sauna and a bio sauna, an ice fountain, surge and experience showers, an aroma steam bath, foot basins, heat banks and a Kneipp hose will make your wellness heart beat faster. In addition, our Russian sauna called Olearius-Banja in our outdoor area will make you sweat. Ladies will feel right at home in our Ladies Lounge, and the individual PrivatSpa not only has its own bathtub and waterbed, but also a Rasul temple and a Vichy shower.
Wellness
Relaxation for body and senses
Give yourself a little time out from everyday life and relax in our hotel's own wellness area. In addition to soothing treatments with herbal products in our DaySpa, you can expect, among other things, a large sauna world, a swimming pool, steam baths and our idyllic GartenSpa. The Waldschlösschen with its diverse selection of different oases of tranquility on a total of 2500 square meters is probably one of the most beautiful wellness hotels Schleswig.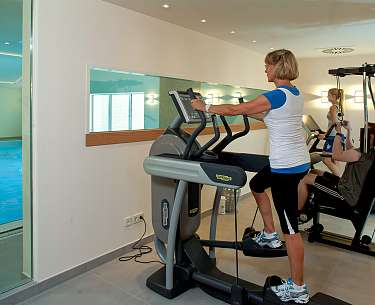 Fitnes room
Training in the Waldschlösschen
Those who want to be active and have had enough of relaxation are welcome to continue sweating in our fitness room. The modern equipment allows a versatile workout for numerous muscle groups and gets to grips with the calories. If you have any questions, please feel free to contact our trained staff, who will be happy to show you our equipment on request.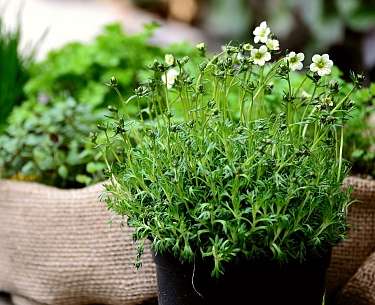 Kräutergarten
Fresh & regional: We source our spicy herbs fresh from our own herb garden. This saves us delivery distances and serves you fresh green ingredients to enhance our dishes.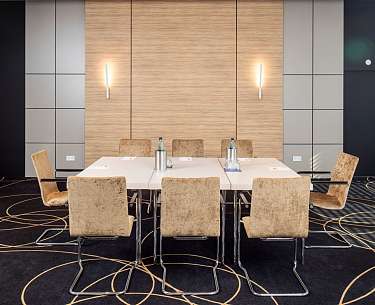 Conferences
Meetings in a modern ambience
Our modern equipped meeting rooms are perfect for conferences, seminars, workshops, meetings or gatherings. With our experienced team, we take care of the entire conference process from A-Z and help you with the individual organization and coordination of your business stay. We are also happy to put together a culinary accompanying program or an entertaining social program for you.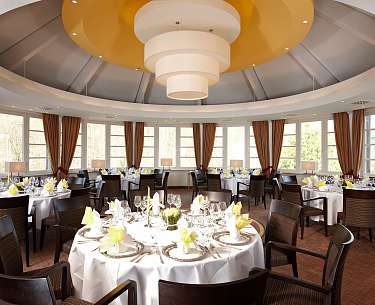 Festivities and events
Celebrate and enjoy!
Within the framework of various events such as weddings, birthdays or gala dinners, the Romantik Hotel Waldschlösschen offers space for up to 320 people. From the champagne reception with a dreamlike lake view to the multi-course menu, we organize your event for you and your guests down to the smallest detail, so that you can sit back and enjoy.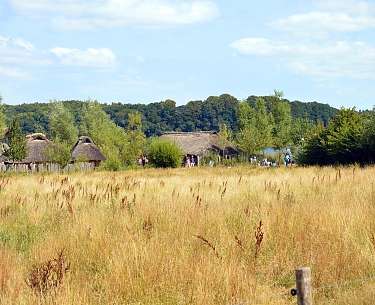 Viking city Haithabu
A journey into the world of the Vikings
The Viking town of Haithabu on the Schlei River was the largest and most important trading center in northern Europe in the 10th century. Named a UNESCO World Heritage Site in 2018, Haithabu is one of Germany's most important archaeological museums. Embark on a journey through time and discover the fascination of the ancient Vikings.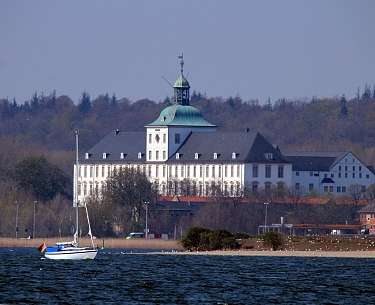 Museum Island Gottorf Castle
Art and culture in baroque surroundings
Schleswig's Museum Island with its magnificent baroque Gottorf Castle offers numerous opportunities for culture lovers. Explore the Museum of Art and Cultural History here or the Museum of Archaeology with its valuable archaeological treasures.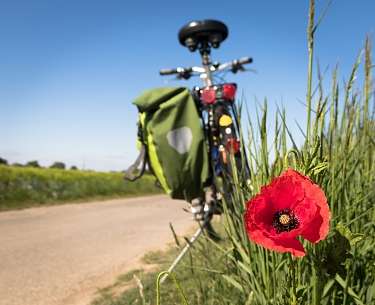 Bike tours
Off on your bike!
Various bike paths invite you to explore the surroundings. Get on your bike and discover the Ochsenweg or the popular Viking-Friesenweg. We are happy to provide you with bicycles and e-bikes.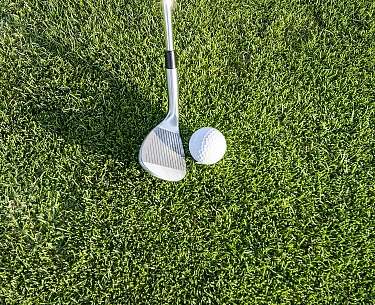 Golf
Golfing in the middle of nature
In the nearby surroundings you will find numerous golf courses for extensive games or sporting tournaments, including the Golf Club an der Schlei in Güby.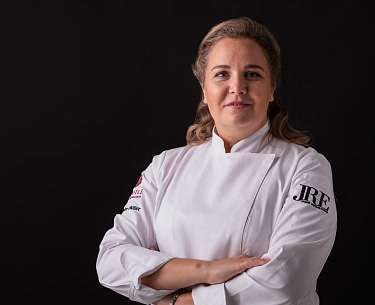 Schleswig Holstein Gourmet Festival
Every year it is a special pleasure for us to welcome a renowned guest chef as part of the Schleswig-Holstein Gourmet Festival. Among others, Harald Wohlfahrt, Dirk Hoberg, Valentin Rottner and many others have been in our kitchen.
In the next edition, on February 9 and 10, 2024, we will welcome Alexandra Müller from Switzerland.
Romantik Hotel
Waldschlösschen
Romantik Hotel Waldschlösschen
Familie Behmer
Kolonnenweg 152
Germany-24837 Schleswig
DE_Baltic Sea coast -

On the A7, take exit 6-Schleswig/Jagel. Follow the K39 and take the main road to Kolonnenweg in Schleswig.
By train, for example, you can get to Schleswig from Neumünster with the regional train towards Flensburg.

The nearest airport is Hamburg. From here, take the train towards Flensburg to Schleswig.