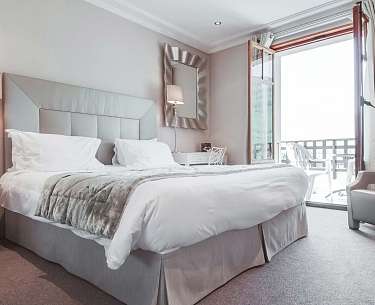 "Surrounded by mountains, with Lac d ' Annecy at its feet, this elegant Savoyard property offers charming views. From the rooms, the view falls on the bay or the garden. The restaurant, with its shaded terrace, also offers a view of shimmering waters. You immediately notice the Bise family's attention to detail and their joy in hospitality. You feel at home here: enjoying gourmet dishes at the beautifully decorated table or lazing by the pool. The Eugénie Spa offers the ultimate in relaxation with a variety of body treatments, a sauna and a gym."
Hôtel Cottage Bise
Christine & Jean-Claude Bise
Le Port au bord du lac
France-74290 Talloires
FR - Auvergne-Rhône-Alpes -

A41 Northern Annecy, follow the lake/casino and after the casino follow Veyrier, Menthon, Talloires.


Annecy (12 km)

Geneva (50 km)
Lyon-Saint-Exupéry (135 km)