"Cordiality, enjoyment & Biedermeier in the heart of Switzerland".
The idyllic village of Kriegstetten lies in the heart of the Swiss midlands. The stately Romantik Hotel Sternen with its cosy aura invites you to stay, meet or celebrate in tastefully furnished rooms and to enjoy culinary delights. Under 100-year-old lime trees in the Sternengarten, you can unwind and enjoy exquisite wines or the delicious creations from the innovative fresh cuisine.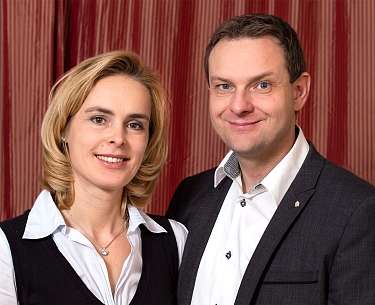 Your hosts
The warm-hearted Bohren family is the host of this traditional house in Biedermeier style. Their credo: celebrate life. With fine food, a good sip of wine, a soothing ambience and hospitality that is lived and breathed, the family and its entire team contribute to making the most of your holiday. You can look forward to little surprise moments just as much as authentic charm and state-of-the-art comfort.
Central Location
Child Friendly
Electric Car Charging Station
Free Wifi
Lift
Meeting Facilities
Parking Area
Pets Friendly
Quiet Location
Terrace
Wheelchair Friendly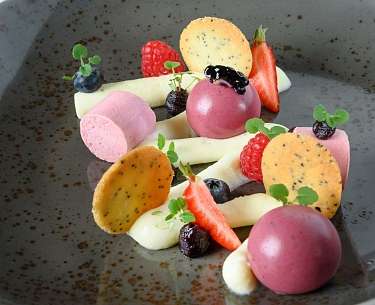 Restaurant Gartenzimmer
Die elegante Gemütlichkeit im Gartenzimmer wirkt entspannend, lässt den Alltag vergessen. Hier finden Genuss-Menschen raffinierte saisonale Kreationen und bewährte Klassiker aus der Schweizer Küche. Das Küchenteam liebt die klassische Kochkunst ebenso wie die moderne Saisonküche. Mit Können und Kreativität werden die besten Grundprodukte für einen spannenden Genuss kombiniert! Verwendet wird das, was aus der Region kommt, Saison hat und das Geschmackserlebnis vervollständigt.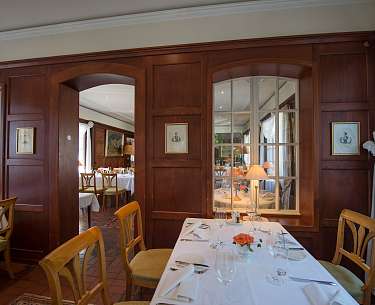 Restaurant Dorfbeizli
Das historische Dorfbeizli ist in der Region bestens verankert. An den über 150 Jahre alten Holztischen trifft man sich seit jeher zu einem kühlen Bier oder einem erlesenen Wein. Man diskutiert, lernt neue Leute kennen, gönnt sich in dem rustikalen Ambiente eine Pause vom hektischen Alltag. Wenn der Hunger kommt, bestellt man sich ein leckeres Gericht aus der bekannten Sternen-Küche – natürlich alles hausgemacht!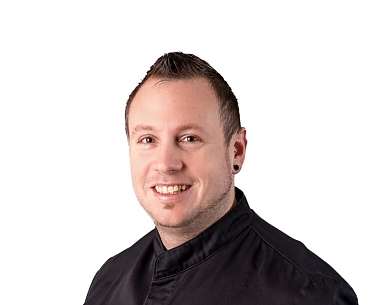 Küchenchef Pierre Kaufeis
Unser Küchenchef Pierre Kaufeis pflegt die klassische Kochkunst, dabei legt er Wert auf eine saisonale, gesunde und natürliche Küche. Neben zeitgemäßen Kreationen finden sich auch gutbürgerliche Klassiker auf der Karte. Verwendet wird was aus der Region kommt, Saison hat und das Geschmackserlebnis vervollständigt. Für vegetarische und vegane Gäste, gibt es immer ein saisonales Angebot und bei Allergien können die meisten Gerichte problemlos spontan - weil stets frisch zubereitet - angepasst werden.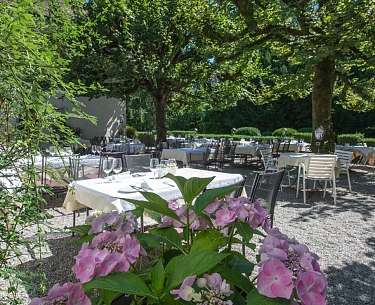 Sternengarten
Durchatmen und verweilen: Im Sommer ist der lauschige Sternen-Garten "the place to be"! Über einem weht eine erfrischende Brise durch das dichte Blätterdach der Platanen-Linden, unter einem knirscht der kühlende Kies und gleich nebenan plätschert der Springbrunnen im Park ... Unter 100-jährigen Linden, im Sternengarten können Sie die Seele baumeln lassen und ein Glas Wein oder die kulinarischen Kreationen aus unserer Küche genießen.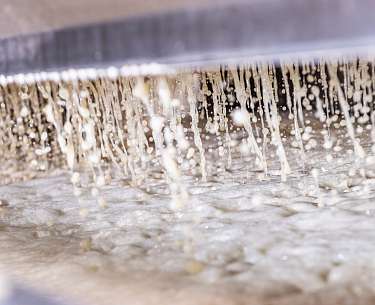 Weinkeller
Der Weinkeller ist dem Schweizer Wein verpflichtet. So sind auf unserer Weinkarte unter anderem ein Viognier aus Cressier, ein Gamaret aus Dardagny oder ein Blauburgunder Barrique aus dem Fricktal zu finden. Darüber hinaus lagern hier edle Tropfen aus Frankreich, Italien, Spanien und unserer zweiten Heimat Österreich. Im Trésor - la réserve du patron lagern die Weine für besondere Anlässe, unter anderem Château Mouton-Rothschild mit den Künstleretiketten von Picasso oder Andy Warhol.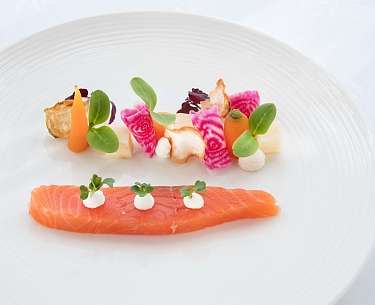 How do we interpret sustainability?
For us, sustainability primarily means the careful and prudent use of resources; this is the foundation on which our future is built. In the past, this attitude was an absolute economic necessity and therefore the corresponding behaviour was almost a matter of course. This is still the case today. It is almost so self-evident that we are sometimes no longer even aware of it and find it correspondingly difficult to become aware of it and to put it into words for the environment.
This includes using local materials, growing our own products and focusing on regional cuisine.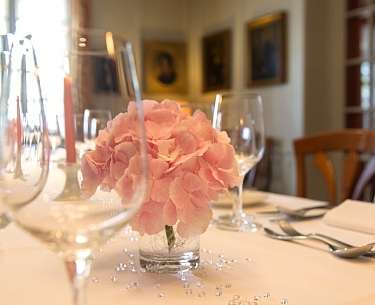 Private Events
We have been celebrating unforgettable moments with our guests for decades. Every occasion is unique. As a competent, experienced and, above all, reliable partner, we make sure that you, too, get to celebrate at your party and that you go home in a good mood afterwards. The variety of rooms is also unique. You are spoilt for choice between four different halls and lounges. Here you are guaranteed to find the right room for your occasion, whether for six or 140 guests.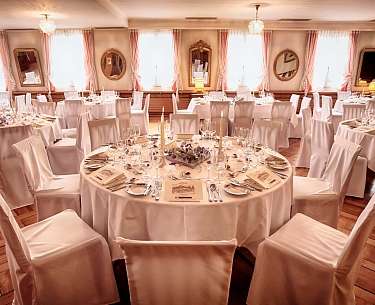 Weddings
Many weddings have been celebrated in the Sternen, each unique and individual. The historic ambience guarantees a romantic, stylish celebration. The cordial Sternen team consists of true wedding professionals who perfectly respond to the individual wishes of the bridal couple and the guests. It's good to know that you can hand over responsibility on the "most beautiful day of your life" and know that everything will work out.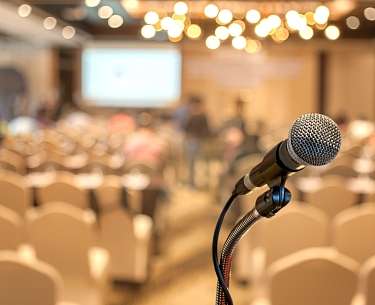 Conferences and seminars
Focus on your goal! The pleasant ambience, characterised by the elegant rural Biedermeier style, inspires the seminar participants to work out creative solutions and has a noticeably positive effect on the group dynamics. The spacious hotel park offers room for various activities and group work. Guests appreciate the warm, competent all-round support that guarantees the smooth running of the event.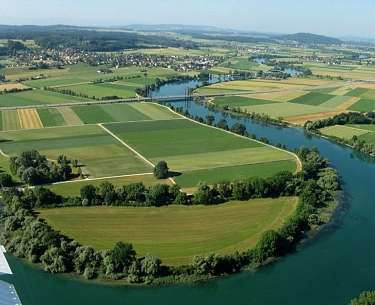 Das Schweizer Mittelland entdecken
Besuchen Sie Solothurn, die älteste Barockstadt der Schweiz. Nur knapp 10 Minuten vom Romantik Hotel Sternen entfernt finden hier beispielsweise das Classic Openair und die Film- und Literaturtage statt. In unserer Bundeshauptstadt Bern, einem UNESCO Welterbe, können Sie nach Lust und Laune unter den typischen Lauben einen Einkaufsbummel machen. Sehenswert sind auch die Weinbau-Dörfchen in Richtung Neuenburg.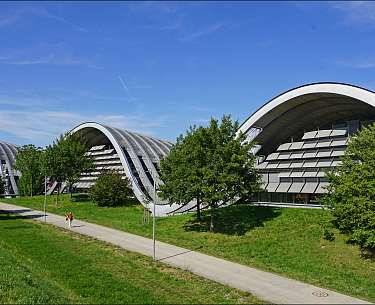 Culture & Art
Art is not neglected in our beautiful region either. For example, you can experience concentrated culture at the Museum Tinguely and the Fondation Beyeler in Basel. The Paul Klee Centre in Bern, 30 minutes away, is also world-famous. Somewhat smaller but no less fine are the Centre PasqueArt in Biel, the Centre Dürrenmatt in Neuchâtel and the Kunstmuseum and the Alte Zeughaus in Solothurn. It's worth a visit!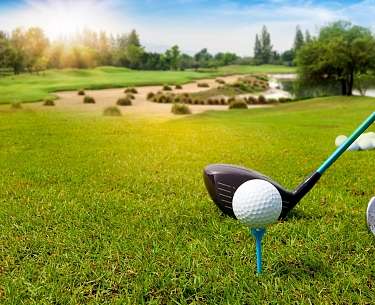 Active
If you like to be active in sports, the surroundings of Kriegstetten offer numerous opportunities for hiking, cycling, inline skating or horseback riding. Golfers' hearts beat faster at the Wylihof Golf Club and on the 18-hole Limpachtal course. The latter offers the only par 6 hole in the whole of Switzerland and, at 666 metres, the longest course in Europe. Daredevils fight their way through the rope park.
Watchmaking at its finest
The city of Biel is known as the "navel of the watchmaking world", because small watch manufacturers and big names like Rolex and Omega are located here.
Immerse yourself in the world of watchmaking at the "Cité du Temps". Under one roof, discover the cheerful world of the Swatch brand (at Planet Swatch) and the luxurious character of Omega (at the Omega Museum).
Romantik Hotel Sternen
Familie Bohren
Hauptstraße 61
Switzerland-4566 Kriegstetten
CH - Bernese Aargau -

Motorway A1 between Zurich and Bern.
300m from the motorway exit Kriegstetten (Exit 40) directly in the village.
Distances
Zurich: 85 km
Zurich airport: 95 km
Berne: 25 km
Lötschberg car transport: 90 km
Basel: 60 km
Lucerne: 80 km
Solothurn: 10 km
Parking spaces
You will find sufficient parking spaces directly at the Sternen. You may also use the public parking spaces along the main road. Please note that the parking spaces at the church are not available on Thursday evening and Friday evening. Instead, you may use the civil defence facility on Grundmattstrasse (only about 100m walking distance from Sternen) if necessary.

From Solothurn main station, bus line 1 (direction Recherswil) takes only 12 minutes to Kriegstetten. Bus stop at the Dorfplatz, only 20m from the hotel.