Pack your golf bag and accept the challenge: No matter if you are a beginner or a professional, with Romantik your golf experience will be unforgettable! Combine golfing fun with pleasure and relaxation and enjoy the fantastic wellness and culinary offers of Romantik Hotels & Restaurants after a sporty day on the course.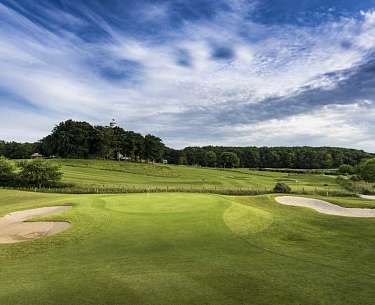 At the coast
Golf dreams come true at North Sea. Legs shoulder-width apart, knees slightly bent, club at the perfect angle, swing and hit! While the sound of the sea can be heard in the not-too-distant distance, the golf ball shoots over the well-kept fairways of the golf courses at the North Sea. Discover your destination around the most beautiful Fairways in the North.
Golf paradise
Extensive grasslands invite you to play golf in the Netherlands. With over 200 golf courses, the country is a true paradise for golfers. The green fairways, surrounded by the beautiful Dutch landscape, is a real dream for an eventful day on the course.
Discover great golf courses around Romantik Hotels!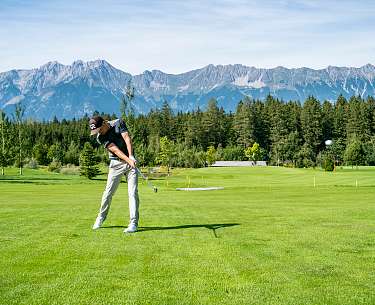 Our Golfhotel Highlights
Discover our comprehensive portfolio of first-class golf hotels with exclusive golf facilities. Find your perfect golf vacation with Romantik today.
Yes, book your relaxing golf only vacation online at romantikhotels.com. Dare to take a shot on the most beautiful golf courses and let yourself be pampered in the Romantik Golfhotels.
Wellness is the perfect complement to golfing. For example, the Romantik Wellnesshotel Deimann offers the perfect combination of golfing and relaxation.
You can find all Romantik Hotels with wellness offers here.
Please contact your desired hotel directly via the inquiry form or by phone. The colleagues will be happy to advise you on beginner and taster courses.
You can find our Golf Hotels here.
Romantik Golfhotels offer a variety of activities for all guests. Explore the surroundings, relax in the wellness area or indulge in culinary delights.
Romantik Golfhotels combine the experience on the most beautiful fairways in Europe with warm hospitality as well as wellness and culinary offers in the hotels.