Italy has been one of the most popular holiday destinations in the world for decades, and for good reason! From the mountains and valleys to the cultural centres and wine-growing areas to the Mediterranean beaches - Italy is rich in dream landscapes and romantic places. And we haven't even mentioned the many culinary highlights. Our Romantik Hotels in Italy have outstanding kitchens and restaurants. Enjoy, relax and let us spoil you. Caldo benvenuto!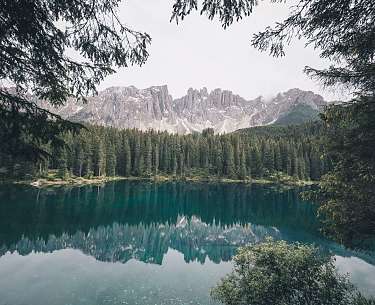 This makes a holiday in Italy so special
Sandy beaches, wine-growing areas, historic cities, regions of pleasure, winter sports resorts, lakes, mountains, sea... It is the incredible diversity that makes Italy so special. Different climates, different landscapes, different mentalities await you on your holiday in Bella Italia. Everything the country is famous and popular for holds great romance. How about a wellness break in an idyllic mountain hotel, or a tour along the Tuscan wine route? Let yourself be inspired by cities like Rome or Florence with their history and culture. Take a gondola through the canals of Venice with your sweetheart and follow the motto "The way to a man's heart is through his stomach!" in every place.
The holiday region in numbers
More than 20 of the most beautiful beaches in Europe
7500 km of seashores
10 lakes with 15 km² or more
20 wine-growing regions with a total of 694,000 ha of vines
50 UNESCO World Heritage Sites
About 40 ski resorts (Northern Italy & South Tyrol)
Around the Romantik Hotels in Italy
Romantik Playlist - Italy