Star-winning regional cuisine
It is considered a fixed star among gourmets: the Nova restaurant in the Romantik Hotel L'Etoile in Charmey, Fribourg, has been awarded one Michelin star and 14 GaultMillau points. Hotelier and chef Alexandra Müller deliberately uses high-quality products from the region for her creations.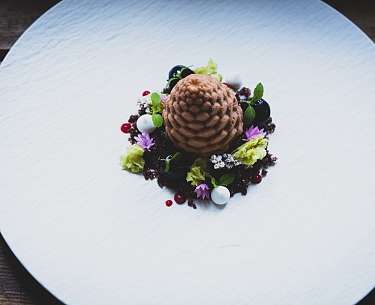 "80% of our cuisine is regional. This starts at breakfast, where we serve apple juice instead of orange juice. Butter, milk, cheese, ham and homemade jam come from the immediate surroundings. Our bread is baked with grain from Fribourg," explains Alexandra Müller, for whom only the best is good enough. After being awarded a Michelin star for the first time in 2019, she set off on a real high in 2020 - in the middle of the pandemic year.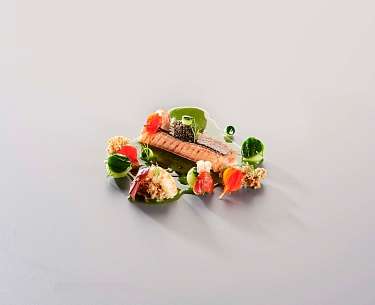 Regional cuisine with international appeal
As part of the SWISS Taste of Switzerland culinary concept, she pampered First and Business Class guests on SWISS long-haul flights from Switzerland for six months with her menu creations inspired by modern French cuisine. Dishes made from typical specialities from the canton of Fribourg were served - from venison with a cuchaule crust (made from local saffron bread) and tufted pear to a meringue from local baker Angélo Rime, which was served with Gruyère Crème Double. "Sustainability starts on your own doorstep by investing in the best products from the region," Alexandra Müller is convinced.