Take-away - excellent for the palate and the environment
The Romantik Hotel Landhaus Liebefeld is popular with hotel and restaurant guests near and far for its exquisite regional cuisine. With a sustainable take-away idea that does without plastic, the hotel successfully set an example during the lockdown. And was even awarded a prize for it.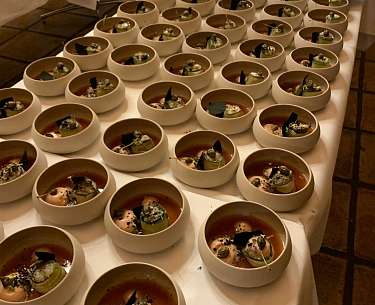 When the first nationwide lockdown threatened to paralyse restaurant operations in spring 2020, Landhaus Liebefeld made a virtue of necessity. It massively expanded its existing delivery service and pampered its guests with its gourmet cuisine in their own four walls. Instead of relying on a lot of plastic and packaging material, Landhaus Liebefeld delivered its creations directly to the guests' homes - freshly prepared and served in style on porcelain plates.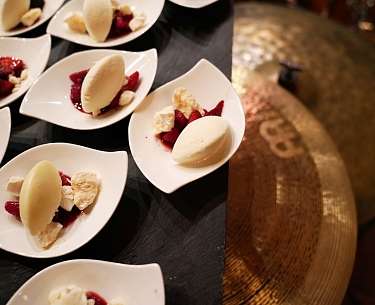 Complete success - for business and the environment
Guests are doubly pleased that there is no need to do the dishes after their meal in a family atmosphere: they simply deposit the dishes in their mailbox after eating, where they are collected again by the Landhaus team. An offer that continues to delight to this day: Landhaus Liebefeld pampered 3,000 customers with its no-plastic delivery service in the first lockdown and achieved a turnover of over 500,000 Swiss francs in the second lockdown in spring 2021.
Milestone for groundbreaking idea
The reward for the equally sustainable and innovative commitment came not only in the form of happy guests: in 2021, the hotel was awarded the Corona Special Prize in the Innovation category at the "Milestone Excellence in Tourism Awards" - the Swiss version of the tourism Oscars.