Cheers to our pioneers & power women
Courageous, strong-willed & full of passion: For this year's International Women's Day on 8th March, we are introducing you to some of our very own individual female ROMANTIK personalities who both fascinate and inspire us with all their energy & joie de vivre. The following portraits of very different women essentially have one thing in common - behind them are strong characters who have created great things with a lot of heart and soul, courage and ambition. They are passionate hosts, ambitious star chefs or committed mothers and contribute their very personal part to representing women in the male-dominated hospitality industry and making them more visible. Cheers to YOU women!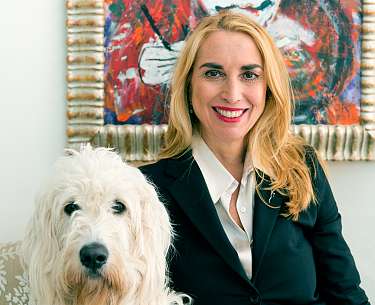 Barbara Ludwig - Self-realisation at the Beethoven
With her extravagant Romantik Hotel Beethoven directly on Vienna's Naschmarkt and her great commitment to the local culture, art and classical music scene, hotel director Barbara Ludwig is also affectionately known as "The Ludwig of Beethoven". All the rooms and corners of her boutique hotel, which she has been running since 2009, tell of important personalities in Vienna's cultural history. Room number 501, for example, is dedicated to the former Princess Maria Theresa of Austria - a strong woman and pioneer who fascinates Barbara Ludwig to this day.
Insider tip: A visit to the Vienna Kapuziner Gruft - here you can admire Maria Theresa's magnificent coffin. You can get more tips for Vienna here in the podcast from Barbara Ludwig herself.
Like Maria Theresa, Miss Ludwig also wrote her own personal heroine story: After first working as a receptionist at the very first Vienna Marriott Hotel, she ran a language school in Rome at the young age of 24. When she gave birth to her daughter in 1990, she switched to the advertising industry and opened a photo agency. Being a hostess and running her own hotel - this idea came to her quite late. Nevertheless, with the Hotel Beethoven she has found a place that she can freely shape and design, a place that merges with her personality and gives her guests space for enjoyment, art & culture. So you can discover individual collector's items throughout the building - Biedermeier tables, an old gramophone or a valuable Bösendorfer grand piano on which her mother played music radiate a very special flair. Would you like to meet Ms Ludwig and her team and be inspired by the ambience of the beautiful Romantik Hotel Beethoven?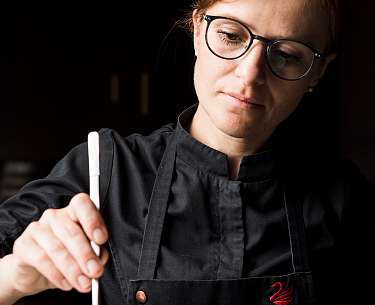 Cornelia Fischer - Franconia's only female star chef
Original creations, passion & precision: these are the tools of Cornelia Fischer, the only Franconian chef with a Michelin star. As a passionate star chef, she now spoils her guests at the Romantik Hotel Zur Schwane in Volkach, who can always look forward to culinary surprises. Her philosophy: elegance, sensuality & origin, modern culinary experiments that are nevertheless deeply rooted in the Franconian region. The hotel's own star restaurant Weinstock, where Cornelia Fischer confidently sets the tone while always remaining optimistic, sources its products from, among other places, its own greenhouse in the garden or from gardeners who grow original, long-forgotten roots.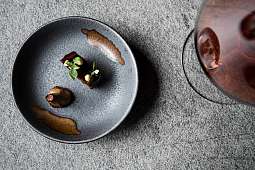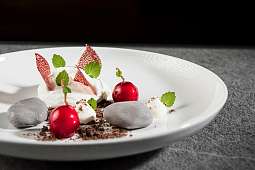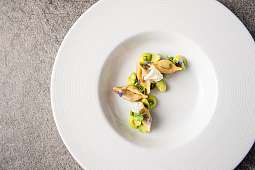 Born in Würzburg, Cornelia Fischer never actually intended to pursue her later profession as a cook. During her training as a hotel manageress, she was put off in the kitchen by the harsh tone, little recognition and endless working hours. Later, she completed a second training as a cook and has since been doing exactly what she loves and lives for: Tigerpalast, Tegernsee and today star chef at the Schwane. Have you acquired a taste for Cornelia Fischer's creations and would like to try them? Reservations for the starred restaurant Weinstock can be made at the hotel by calling +499381/80660. You can book overnight stays at the Romantik Hotel zur Schwane online right here.
Gudrun Peter - Rössl lady with heart and soul
Gudrun Peter is the radiant soul of the Romantik Hotel Im Weissen Rössl on Lake Wolfgang. Even as a little girl, she dreamed of becoming the landlady of the beautiful Rössl. She replayed the famous film, which was running up and down the cinemas of St. Wolfgang at the time, over and over again with her friends - and insisted early on her chosen dream role, which could be perfectly acted out in the premises of the original film set in front of the glittering Wolfgangsee. Her dream came true - since 2018 she has been the fifth generation of Rössl innkeepers and runs the Romantik Hotel with total commitment and heart and soul.
For more than 100 years, the Peter family has now been welcoming you to Im Weissen Rössl on Lake Wolfgang in Austria, surrounded by a picturesque natural backdrop, mountains and historic buildings that blend into a beautiful overall picture. Mrs Peter is known for her loving nature, the hotel's own gourmet cuisine is sought after beyond the country's borders and the outdoor pool, which floats in Lake Wolfgang, is unique not only because of the fascinating view. Gudrun Peter has created something great and fulfilled her eternal life's dream, for which she works hard every day without pretending. Only recently she was also elected the very first female president of the Rotary Club in Bad Ischl, which is committed to social, peace, health and educational projects. We warmly congratulate Ms Peter for her life's work - if you would also like to see for yourself, you can go directly to the Rössl booking here.
The two ladys from the Schiff
Female power has long been a tradition at the "Schiff": Together with her sister-in-law, Antonie Metzler runs the Romantik Hotel in the Bregenz Forest, which has already been strongly influenced by the excellent cooking skills of Erna Metzler. Find out more about the female-dominated team at the Schiff and about the special name here in our Romantik Travel Podcast.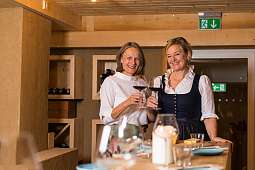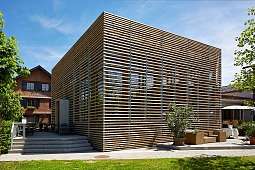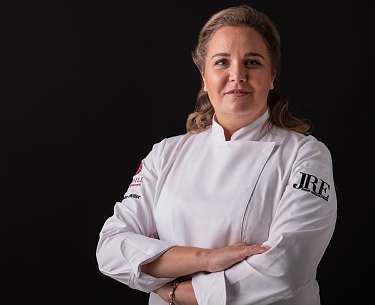 Alexandra Müller - Suddenly star chef!
Quite unexpectedly to a Michelin star - that's what hostess and star chef Alexandra Müller can say about herself, who has shown courage, ambition and fighting spirit above all in the past. When she was unexpectedly abandoned by her kitchen team at Romantik Hotel L'Etoile in Switzerland, she had no choice but to improvise - the woman is herself! After previously taking care of the reception in particular and her role as a mother, the hostess was from now on also responsible for the kitchen and the preparation of the food.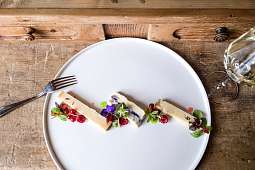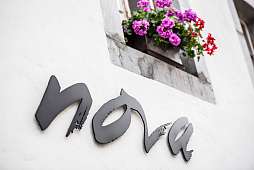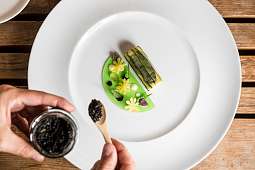 Within a very short time, the Frankfurt born woman transforms from hostess and mother to an excellent cook and all-rounder who doesn't let anything get her down. Only six months later, a small miracle happens: Alexandra Müller conjures up her very own Michelin star in her restaurant Nova. As fate - or her strength, ambition & intuition - would have it, she is now a sought-after star chef who masters hotel operations, cooking and family life with success and never loses her warmth. If you would like to get to know Swiss Charmey and the charming Alexandra Müller, feel free to book or find out more right here.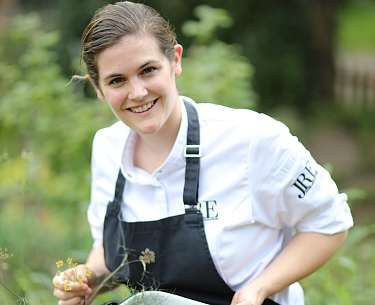 Viktoria Fuchs - Wild in the Spielweg
An extremely talented woman at the gastronomic helm - the Romantik Hotel Spielweg in Münstertal is also particularly proud of this. As head chef and successor to her father in the sixth generation, Viktoria Fuchs brings a breath of fresh air to the Spielweg kitchen. She uses mainly regional ingredients, which she combines creatively and cosmopolitan with Far Eastern elements. The results are colourful, wild creations that are nevertheless rooted in the region. Fuchs' speciality: regional game delicacies, fresh from the family's own hunt.
In addition to its own hunting in the Black Forest, the hotel in Münstertal also produces its own bread and delicious cheese specialities. In 2021, the Romantik Hotel Spielweg was therefore awarded the green star for sustainable gastronomy in the Gault Millau. The smell of fresh farmhouse bread from the hotel's own farm bakery, Asian spices, cosmopolitan influences: A unique fusion that characterises the Spielweg culinary experience. Pheasant curry or wild boar dim sum - sounds sophisticated? See for yourself and visit Viktoria Fuchs and her sister Kristin at Spielweg.