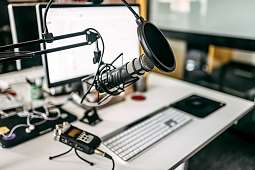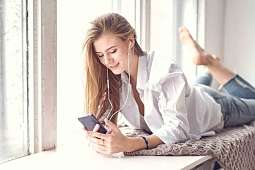 Where does the word podcast come from?
It is a mix of POD, from Apple's mobile player iPod, and CAST, from the English broadcast, which stands for broadcast or broadcast. Podcasts are media files (audio or video) that you can play or download instantly on your smartphone or computer.
Why are podcasts becoming more and more popular?
There are no fixed broadcasting times, so listeners get absolute freedom to decide when, where and in what length they access the contributions. Most users want a relaxed atmosphere, and according to a survey, the preferred location is their own four walls (73 percent of those surveyed). Another reason for the boom: the personal address creates trust, the familiar voice as a trademark of a podcast makes it authentic and credible.
How do you find the right podcasts?
The most important platforms for this are Apple iTunes and Spotify (together about 70 per cent of the offerings), Google search also shows podcasts, as do the media libraries of many broadcasting stations. In the categories, simply enter what you are looking for, e.g. cooking and enjoyment. The ensuing multilingual offer is huge: from "French Cooking & Baking" to "Everything in Butter" (recipes and luxury tips) to the question: "How do I grill my way into a woman's heart?" Or on the subject of culture: from book reviews to conversations with writers, rappers, theologians, painters or actors - everyone will find something exciting in the international selection.
ROMANTIC tip: In the talk "One to One" Alexander Herrmann, star chef and host at Hermann's Romantik Posthotel, Wirsberg, talks about the secret of good taste.