La vie est belle - France for connoisseurs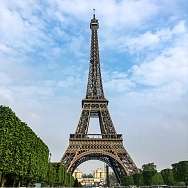 The summer scent of lavender in the French Provence is at least as beguiling as the cosmopolitan dynamism of the capital Paris. France offers beautiful landscapes, refreshing coasts like the Côte d'Azur, and versatile big cities, each with its own unique charm. With an easy-going philosophy true to the motto "C'est la vie", life here is particularly good, including culinary delights such as French onion soup, coq au vin, ratatouille or quite unusual specialties. Hip cafés and the latest fashion trends can be found here just as much as old villages or a rural vineyard - France has a very special appeal. For mountain fans, it is probably the Pyrenees or the French Alps with their highest mountain Mont Blanc that inspire and fascinate them. For lovers of luxury and exclusive travel, it is the cities of Nice, Cannes or Saint-Tropez. Whether you want to spend your vacation in the north of France, or prefer to spend your vacations in Brittany in western France: The country in the southwest of Europe offers numerous regional specialties, which should probably flatter every taste and every age.
1. PARIS
2. PROVENCE
3. CÔTE D'AZUR
4. BRETAGNE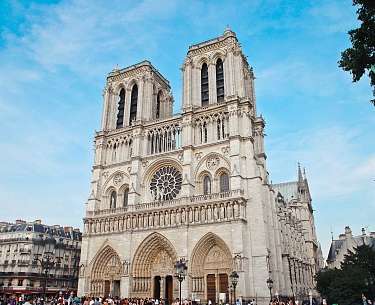 Paris
The world metropolis Paris is a city for dreamers, avant-gardists and connoisseurs. From the first croissant in one of the many small Parisian cafés, you can feel the special atmosphere of the city, because coziness is just as en vogue here as extensive shopping tours in the center. Sights such as the Eiffel Tower, the Louvre with its famous Mona Lisa, Notre Dame Cathedral, the Arc de Triomphe on the Champs-Élysées or vaudeville and dancing at the Moulin Rouge fill the program for an exciting short trip in France. Nevertheless, you will still have enough time to explore the numerous streets and alleys and make spontaneous discoveries.
Mille-feuille is a light and fluffy French cake specialty. Romantik chef Frédéric Duvoisin shared his delicious Rhubarb Mille-feuille Desert with Amaretto Ice Cream with us, which you are welcome to bake at home. Click here for the recipe.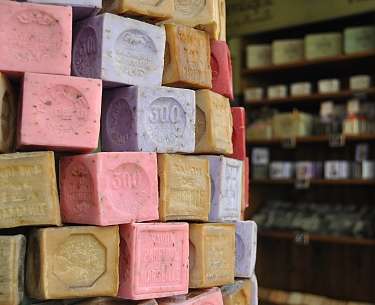 Provence
When you think of French Provence in the southeast of the country, you probably think of fragrant spices and lavender fields glowing purple. Especially the summer months from mid-June to mid-August are ideal for exploring France's extensive flowering fields by bike. In addition to beautiful natural idylls in the countryside, Avignon or the port city of Marseille invite you to city trips and turn a vacation in Provence into a colorful discovery tour.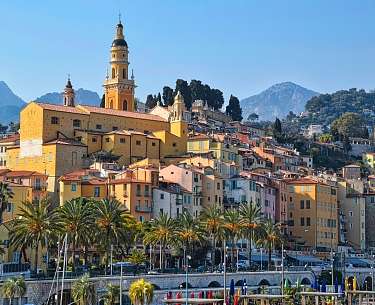 Côte d'Azur
Azure sea, dreamlike beaches, famous cities, picturesque fishing villages and landscapes: The Côte d'Azur on the French Mediterranean coast is arguably one of the country's most beautiful destinations. Known as the French Riviera, there are so many places worth seeing here with sun, pine trees and palm trees. Exclusive cities like Saint-Tropez, Cannes, Nice and Monaco captivate with their extravagant flair, while Menton, with its medieval old town, picture-book setting, botanical gardens and annual lemon festival, is not called "the pearl of France" for nothing.
Bretagne
In the northwest of France is Brittany, a hilly peninsula jutting into the Atlantic Ocean. It is home to numerous seaside resorts and beautiful cities such as Rennes, as well as the coastal towns of Brest and Saint-Malot. Adorned by pinkish-red sand and huge granite rocks, the local Côte de Granit Rose, or pink granite coast, lives up to its name. The lighthouse of Ploumanac'h towers above the fascinating rocks of the northernmost coast of Brittany - in combination a great photo motif.
Excellent accomodations in France
At our partner les collectionneurs you will not only find high-quality accommodations in France, but also great inspirations for your next vacation. Noble castle hotels, so-called "Châteaux", invite you to stay exclusively, while you can explore the exciting city in central Parisian accommodations. In quiet country hotels, on the other hand, you can relax extensively and enjoy the surrounding nature. Whether it's cities like Bordeaux and Lyon or regions like Normandy and the French Riviera - book your vacation in France now and enjoy the French lifestyle with all its facets. To the castle hotels france and other great accommodations click here: