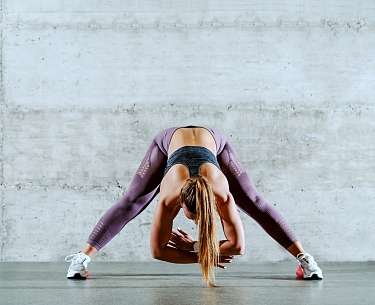 Exercise
Exercise can loosen up the muscles after intense exertion. Stretching exercises, aqua-jogging or relaxed cycling are good for active regeneration. Important: Only light training, otherwise the symptoms can worsen.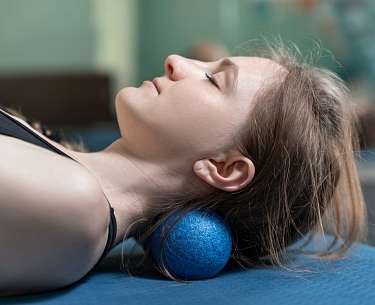 Fascia training
Sore muscles often affect the body's collagen fibre network - the fasciae. Exercises with fascia rollers or balls loosen stuck tissue. Light stretches and springy or rolling movements are sufficient for regeneration.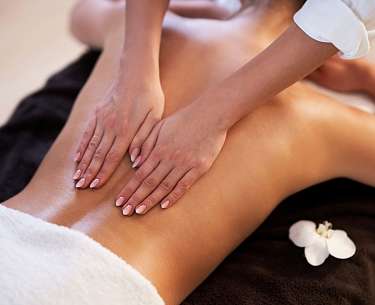 Massages
A light massage can boost the healing of injured muscles - depending on your mobility, you can massage out your own calves. Professional lymphatic drainage or sports massages can also have a relaxing effect. Massages promote the regeneration of the affected muscles and can reduce the risk of inflammation.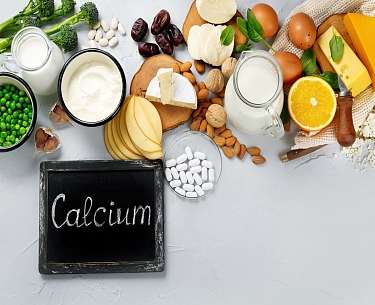 Minerals
The body needs certain minerals for the muscles to function. By taking magnesium or calcium, you can replenish the mineral balance through your diet. Bananas (high content of magnesium, potassium) or green vegetables such as kale or broccoli with a high calcium content are suitable.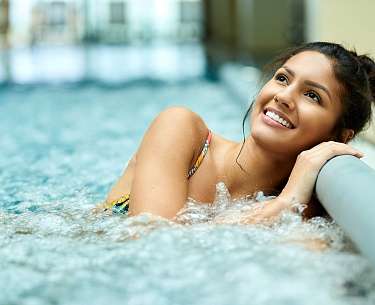 Heat
Sore muscles are caused by slight tears in the muscles, so-called micro traumas. To shorten the regeneration time, a warm bath in the healing thermal water helps. This relaxes and promotes muscle recovery due to the high sulphur content.