Premium quality and culinary compositions await you in the Romantik Hotels. First-class - that's what our Romantik restaurants stand for. Whether with Michelin stars or awarded by other renowned restaurant guides: here you will experience regional top cuisine.
Unique moments of pleasure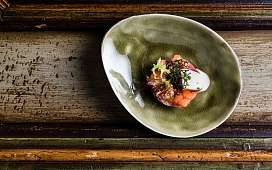 Romantik Hotel Stafler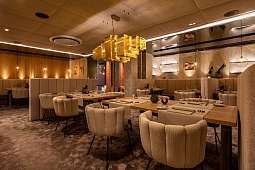 Romantik Hotel Sackmann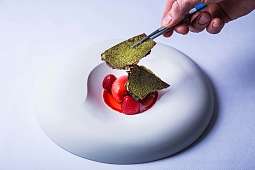 Hermann's Romantik Posthotel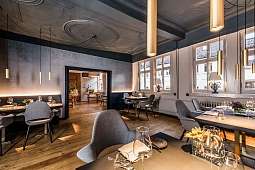 Romantik Hotel Zur Schwane
Romantik Hotel l'Étoile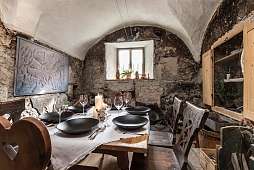 Romantik Hotel Stafler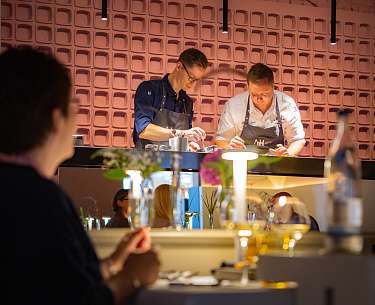 Culinary art
Great emphasis is given to culinary delights at Romantik. No wonder that the Michelin stars awarded each year includes numerous Romantik Hotels. From the Romantik Hotel Sackmann in the Black Forest to high up in the north at the Romantik Hotel Kieler Kaufmann - here you go on a culinary journey full of creativity, talent and first-class service.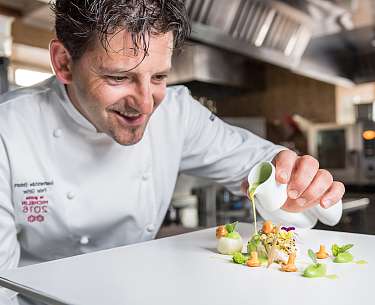 Stardust
Formerly an inn for well-traveled poets and thinkers, the Romantik Hotel Stafler is now the destination for gourmets in South Tyrol! Awarded two Michelin stars, top chef Peter Girtler whips up his unique creations. Thanks to exquisite products from regional cultivation and his exceptional talent, every visit to the Gourmetstube is guaranteed unforgettable!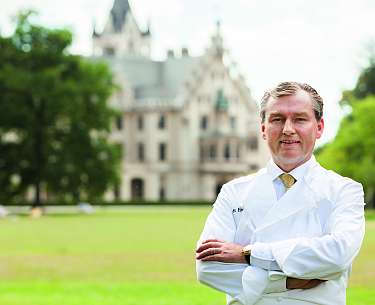 The food of life
With this life motto, top chef Toni Mörwald inspires far beyond his Mörwald Romantik Hotel Schloss Grafenegg. His delicious recipe for saddle of venison inspires people at the hearth. Impressed by his parents' cooking skills in his parents' inn as a child, Toni Mörwald enjoys playing with his creativity.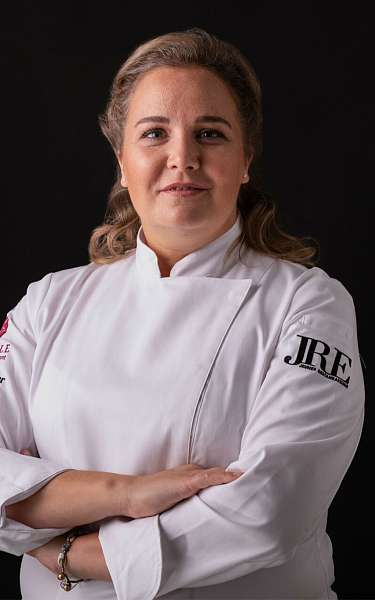 Culinary Super Nova
with Alexandra Müller
Three questions to our star performer from Charmey in Fribourg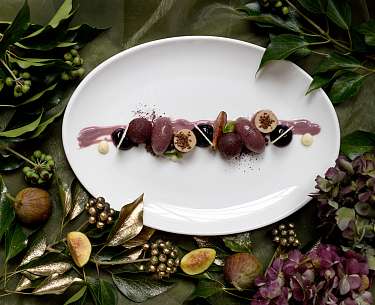 Precious core
Aromatic, finely salted, with a bite and the scent of the sea, ocean spray and coast. Oysters are a true delicacy, stand for luxury and pleasure and are also truly healthy. Learn more about the most elegant of all shellfish varieties and take a look behind the hard shell, inside the noble core.
FAQ's
Frequently asked questions
A starred cuisine refers to restaurants that have been awarded stars by renowned restaurant guides such as the Michelin Guide. These stars serve as a quality indicator of a restaurant's culinary excellence and creativity.
Stars in starred cuisine represent the quality and level of a restaurant. A restaurant can receive between one and three stars. One star stands for very good cuisine, two stars for outstanding cuisine and three stars for particularly exceptional cuisine. In addition to stars, toques, for example, are also awarded by the renowned Gault Millau.
In a Romantik star restaurant you can expect an exceptional culinary experience. The dishes are prepared with high quality, often regional ingredients and are characterized by creativity, presentation and taste. The menus are often seasonal and regionally inspired.
Yes, it is highly recommended to book in advance to get a table at a Romantik star restaurant. Due to their popularity and limited seating capacity, they are often fully booked.
When visiting, you should wear appropriate clothing and arrive on time. It is also important to engage in the culinary journey and enjoy the different flavors and presentations of the dishes.
No, they are suitable for anyone who wants a special culinary experience. Although the dishes are often sophisticated and creative, even less experienced gourmets can enjoy the variety and quality of the food and discover new worlds of pleasure.
Prices in starred restaurants can vary depending on location, number of stars and menu selection. As a rule, however, prices are higher than in conventional restaurants, because the quality of ingredients and the creativity of the dishes are higher. Often exclusive multi-course menus are offered.
Yes, most star chefs are willing to accommodate special dietary needs or allergies. It is recommended to indicate this when making the reservation so that appropriate arrangements can be made.
Yes, many Michelin-starred restaurants offer the option to stop by for dessert or a drink only. This can be a great way to experience the atmosphere and culinary skills of the restaurant without ordering a full menu.