Once gluten-free, please!
You don't even have to go outside the door for this exhibition. The Gluten Free Museum is a purely online museum on the internet platform Tumblr and shows world-famous paintings, photographs or film scenes in a gluten-free version. These include van Gogh's "Midday Rest" without a grain harvest as well as Cézanne's "Still Life with Bread and Eggs" without bread or the romantic dinner of Lady and the Tramp without spaghetti. Not only worth a click for people with gluten intolerance!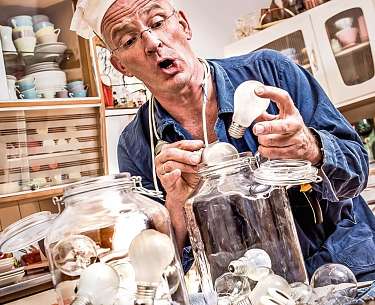 Just don't take it so seriously
The association bears the title 'Exploitation of surplus thoughts'. It has made it its business to share its bizarre ideas and thought processes with the world and has been exhibiting them at the Nonseum since 1994. Among them are such delightfully useless things as the triple 'Umbrella for Pessimists' or a 'Weißwurst Travel Case for Bavarians' (see photos). A collection of historical buttonholes shows one of the buttonholes of Napoleon's tunic, captured in a plastic bag. Those who love wordplay and like to think around corners will get their money's worth here.
A tin of love incense that doesn't work, a letter with ten reasons why the partner should stay, or an axe used to destroy the ex-love's furnishings - as a result of the Brexit negotiations, the museum in York, England, in cooperation with the Museum of Broken Relationships in Zagreb, is showing objects that were meant to save relationships, resulted in their end or were even used in late revenge actions. The stories of the individual exhibits are of course explained. Humorous, moving and honest.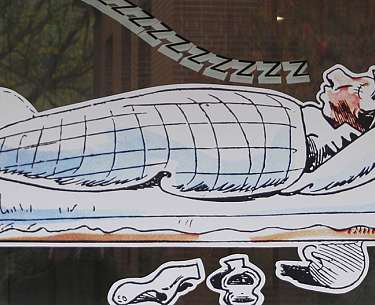 Breathe deeply
Snoring - and above all the remedies for it - seem to have preoccupied mankind for a long time. The snoring museum contains exhibits from several centuries, collected by the surgeon and sleep physician Joseph Wirth. Besides nose clips and mouth prostheses, there are also anti-snoring drugs and masks - a mix of funny and slightly scary.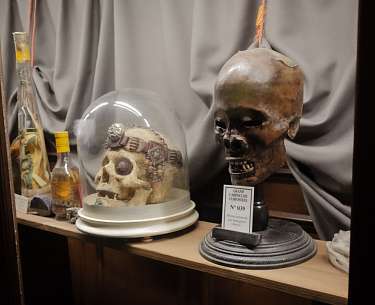 Everything is possible
There are no limits to the imagination here. Curious objects like a mermaid mummy, a room of 1,000 drawers or a retro robot as a partner for weird selfies await visitors to this Brussels museum. Works by famous artists such as Bosch, Bruegel or Magritte are also exhibited here - in other words, everything that seems fantastic, bizarre or surreal.
More information about the hotel: