1A location: affordable also for employees

Ascona is the number 1 vacation resort in Ticino. And that, of course, has its price. Also for employees in the hospitality and hotel industry, who are happy to find a roof over their heads here at a fair rent. The Romantik Hotel Castello Seeschloss in Ascona is taking precautions and built its own staff house years ago.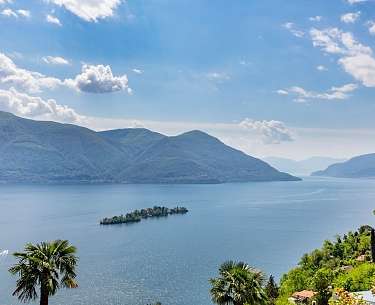 It stands in the middle of Ascona, in a prime location: the staff house of the Romantik Hotel Castello Seeschloss in Ascona. It houses apartments for the employees who are on the road during the season, virtually day and night, for their guests from all over the world. How lucky they are not to have to walk long distances at the end of their shift, but to be able to return to their homes by road. Currently, the Romantik Hotel Castello Seeschloss employs staff from 12 nations. They all live under one roof and some of them have been coming back for more than 20 or more years: to their "hotel" and their own four walls in Ascona.