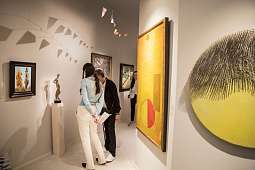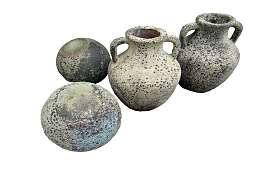 The special kind of art
7000 years of art history under one roof. Sculptures from pre-Christian times, art from antiquity and ancient cultures, draughtsmen from the Middle Ages, Dutch masters from the 16th and 17th centuries to representatives of Romanticism and Impressionism - with around 250 exhibitors, it is the world's largest art and antiques fair.
The variety of exquisite pieces on offer at the fair is unparalleled. For directors and curators of leading museums as well as private collectors from all over the world, TEFAF Maastricht is the opportunity to acquire one of the most sought-after works of art.
The price range
The price range of the works on offer is enormous, tending to be in the six- to seven-figure range. This year, for example, a magnificent painting by Ferdinand Léger found a new owner for 3.8 million euros. Next door, a rather inconspicuous etching by Ernst Ludwig Kirchner went into new hands for just under 9,000 euros.
The renowned London gallery Thomas Gibson Fine Art offered a magnificent portrait of a woman by Chaim Soutine for 2.1 million euros, and a particularly beautiful example from the series "Vase de Fleurs" by Odilon Redon from 1905 was priced at 2.2 million euros. Without a price tag, but of inimitable beauty, was a vase sculpture from a Murano studio.
Even for non-buyers, a visit to the fair is a gain - nowhere else in the world do you get to see so many works of art from all epochs.