Join us on a culinary journey and discover some wonderful Romantik restaurants where regionality and quality stand first. For us, regional cuisine means fresh ingredients, awareness of origin, varied seasonal menus and, last but not least, a deeply integrated approach to sustainability.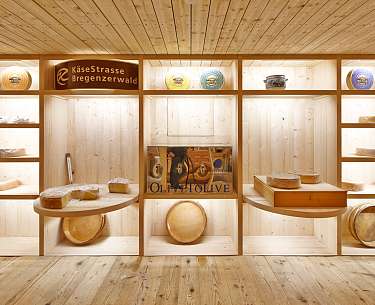 Bregenzer cheese
Discover Bregenzerwald and experience the traditional cheese craft in Austria up close. With more than 50 different types of cheese, Bregenzerwald is a true cheese paradise. Our Romantik Hotel Das Schiff, deeply rooted in the region, will take you on an exciting cheese exploration on the "Bregenzer Käsestraße" (Cheesestreet).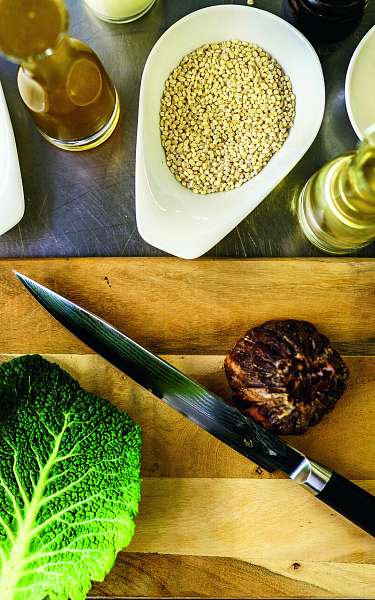 Farm to table
Firmly rooted in their homeland, Romantik hoteliers stand for sustainable producing and for being socially conscious!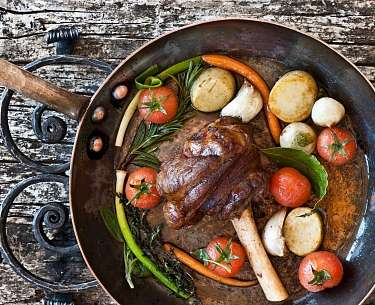 Enjoy to your heart's content
Go on a culinary journey of pleasure. In the Romantik Hotels & Restaurants, guests can expect fresh, exquisite ingredients, light and modern compositions, exquisitely served.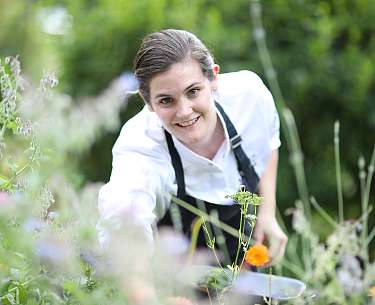 Traditional & cosmopolitan
As head chef at the family-run Romantik Hotel Spielweg, Viki Fuchs is already known beyond the borders of the Black Forest for her creative cuisine. An exciting modern-day chef who skilfully combines tradition and modernity under the motto #fuchsteufelswild. Find out more about her cooking in the magazine article.

Delicacies from the hotels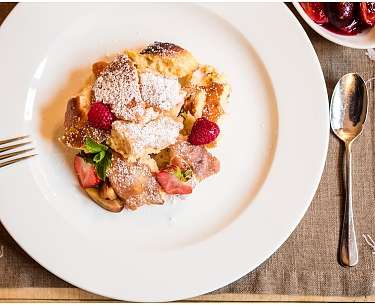 Fine Dining @ Home
Enjoy your favorite dishes at home with the creative recipe ideas of the Romantik chefs. With fresh ingredients and real insider tips, you will become a pro yourself!
Let yourself be inspired and discover the culinary diversity of Romantik in your own kitchen.