Thanks to its unique natural landscape, Austria is the destination for nature lovers - all year round. Whether the breathtaking mountain panorama or crystal-clear lakes, Austria's regions have a lot to offer. The country's nature invites you to linger and relax, allowing holidaymakers a retreat from everyday life.
Wellness lovers have also discovered the calming effect of nature and are increasingly combining natural elements with a SPA stay. Wellness hotels have picked up on this trend and offer their guests treatments with regional, natural products. Especially sauna sessions with herbs, relaxing baths or massages with natural oils are part of the varied wellness offer of many SPAs. In addition to the use of beneficial regional products, the immediate proximity to nature is also decisive for many wellness holidaymakers and guarantees a stay in harmony with nature.
Diversity in Austria´s nature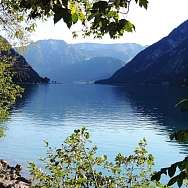 More than 400 different herbs in alpine Austria offer the regions a great variety of natural products, which are specifically used for wellness treatments. In combination with relaxing treatments and light activities in the fresh air, guests immerse themselves in Austria's fascinating landscape. Herbs in particular - whether as tea, in ointments and creams or for cooking - often serve as an insider tip these days. In SPA treatments, these natural products are used specifically to offer guests a special experience. Whether in the sauna, in the bath or during massages, natural products often enhance the well-being during and after the treatments. Romantik introduces you to some areas of application of natural products and gets you in the mood for your next wellness holiday in Austria with hotel tips.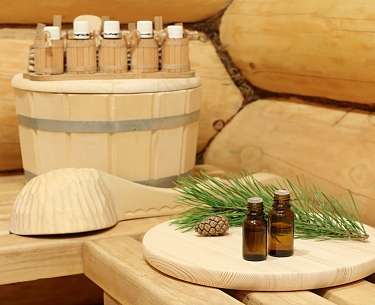 Sauna
For many visitors, saunas are a real benefit for the body and therefore an essential part of any wellness holiday. Thanks to the pleasant warmth, body and mind calm down and the immune system can be strengthened. The positive effects of sauna visits can be intensified in combination with natural herbs. Due to the high temperatures and humidity, the essential oils of the herbs can optimally unfold their effect. Saunas with herbs are particularly pleasant at temperatures of 55 to 60°C.
Herbs and their effects
Eucalyptus, peppermint, elderberry, lavender, camomile and sage are often used in herbal saunas. Due to their different effects, the herbs offer a wide variety of uses. For example, peppermint promotes mental balance, lavender has an uplifting and relaxing effect and camomile has an anti-inflammatory effect.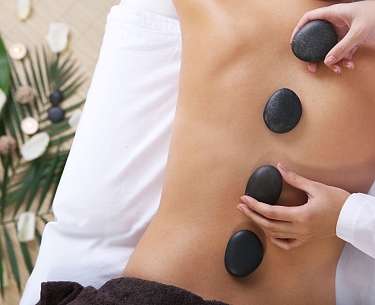 Massages
Relaxing massages are also among the highlights of a wellness holiday and offer soothing moments. Besides their relaxing effect on body and mind, massages are also beneficial for the skin. These effects are further enhanced by the use of natural oils. Body massages with oils stimulate blood circulation as well as the lymphatic system and nourish the skin at the same time. In addition, muscles are loosened and tension falls away from the body. Especially thanks to the oils, the skin moisture is improved and can be stored longer. This ensures supple and radiant skin.
Hotel tip at Millstätter sea
In a unique location directly on the beautiful Millstätter sea, the Romantik SPA Hotel Seefischer at sea offers its guests a spacious wellness area. A special highlight is the fisherman's sauna in the lake. The small Finnish sauna allows guests to enjoy Lake Millstätter sea as a plunge pool after their sauna session all year round. From the small sauna on wooden stilts you go directly into the crystal-clear lake, which provides ideal refreshment. Also due to the panoramic all-round lake view, the fisherman's sauna in the breathtaking setting is simply unique. The hotel's SPA also has a heated pool that leads outdoors and brings wellness and nature into harmony.
At Romantik Hotel Seefischer at sea, relaxing treatments with regional products such as Swiss stone pine oil, Speick oil or garnet stone provide your body with beneficial substances. The regional Alpienne products combine active ingredient combinations from the wealth of experience of Alpine cultures with the most modern research and provide intensive applications. Every natural product here is based on the power of alpine medicinal plants. Whether in relaxing massages with stone pine or rose oil or peelings made of natural salt with mountain arnica, rosemary and honey - at Romantik Hotel Seefischer at sea you will find a great selection of high-quality regional treatments.