It is a love for eternity. And a fascination that is also gripping more and more younger people. The happiness of sitting in a classic car, turning the ignition key, hearing the engine bubbling, feeling the vibration under the bonnet. No cruise control, no distance warning, no touchscreen display, no bodywork shaped in a wind tunnel. Instead, driving like in the old days, at rallies even with a dash of adventure. Among like-minded people, they compete for trophies and awards, either with their own car or an oldie borrowed from the organisers. Of course, everyone wants to reach the finish line as quickly as possible, but first and foremost it's about discovering new routes, winding through old mountain passes, and enjoying the flair and lifestyle behind the wheel of an oldie.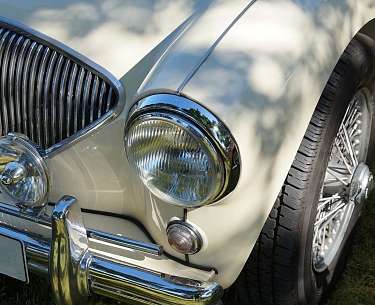 Feel young again
To be recognised as a classic car, the jewels must be at least 30 years old. And it is from this distant past that part of the fascination of these historic cars can be explained. "Anyone who sat in one of these cars as a child - in short trousers, the feel of the leather seats against your bare legs, the springs underneath you in the seat - only needs to get into a classic car and immediately feels young again," says Belgian classic car expert Karina Billen, who also publishes the classic car magazine "Icons of Elegance" with her husband.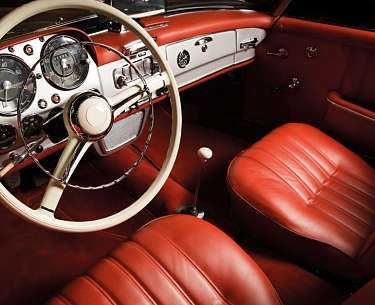 It's about enjoying
The beauty of the cars of yesteryear: they don't have to compete with today's technology and horsepower wonders, they drive in their own world. It's not about functionality, fuel consumption or the multitude of electronic gadgets, it's about something completely different: about enjoyment and fond memories. Of the first trips with the family, the first car of one's own, the first holiday trip to the south with one's partner. You get in and simply drive away from the hustle and bustle of everyday life.
Tip for oldtimer fans
In Germany and neighbouring countries alone, there are around 20 top-class rallies every month, such as the Alpen-Rodeo (which leads through Germany, Austria and Switzerland), the Bodensee-Klassik or the Cabrio-Rallye Sachsen.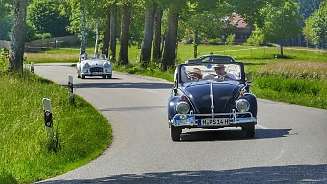 Travelling in a classic car means travelling slowly and taking time to discover roads and landscapes, to talk to people. These experiences and the feeling of freedom on such a tour are the true luxury of driving a classic car. Who still thinks about heated seats, air conditioning or electric windows? "Classic cars are there for pleasure," says Karina Billen and adds with a laugh: "And for adventure. After all, with these old cars you never know if you'll actually get there."