The next Kitchenation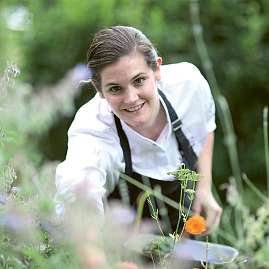 Viktoria Fuchs | Romantik Hotel Spielweg, Münstertal, German
Traditional and cosmopolitan, wild and established – in her cooking, ­Viki Fuchs fuses flavours that do not initially seem to belong together.
She is head chef at Romantik Hotel Spielweg, a property that has been in the Fuchs family since 1861. Here, tradition meets the modern age as Viki's culinary talent is #wildstyle. She serves octopus with boar and turns it into dim sum or creates a venison vitello. She is an exciting modern-day cook.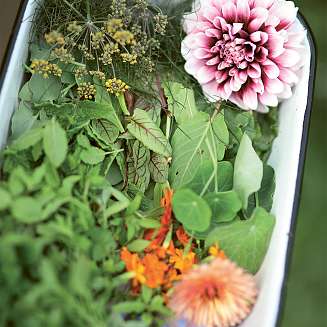 Viktoria Fuchs has spent time in the kitchen of the ­Romantik Hotel Spielweg since she was a small child. That was when her father, Karl-Josef Fuchs, was head chef. Since then, she has ­taken charge of the pots and pans and continues to ­prepare ­traditional regional cuisine with game from the ­hotel's own hunting grounds. But as a cosmopolitan young chef, she gives the dishes her own twist: Southeast Asian spices and techniques – all served up with home-­made bread as well as fruit and vegetables from the Black Forest. Her style of cooking is a re­flection of her personality – warm, cheerful, grounded and extremely cosmo­politan.
"My cooking can be defined as a lovingly put together 'mishmash'."