A real 'Romantik'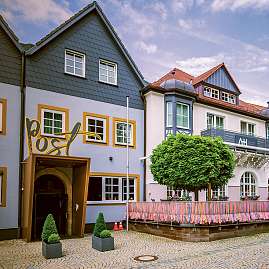 Herrmann's Romantik Posthotel | Wirsberg, Germany
It is 50 years since the association of Romantik Hotels came into being. The Posthotel in Bavaria was one of the first three establishments that continue to define the Romantik DNA until this day.

The country hotel in Upper Franconia has been family-owned since 1869 and has been a veritable institution in the green Franconian countryside for more than 150 years. The four-star hotel offers the ultimate in luxury with its own distinct ambience in an idyllic nature setting.
Two restaurant concepts – the "AH – Das Bistro", which serves up innovative regional cuisine, and the gourmet "Restaurant Alexander Herrmann" by Tobias Bätz (2 Michelin stars) – round off the overall concept. Under the motto "unrestricted regionality", locally grown exotic ingredients open up almost endless culinary possibilities.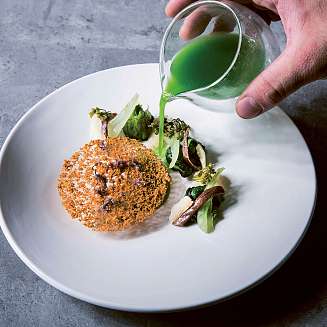 "The 'Romantik Posthotel' has always been a part of my life. For many years, I thought 'Romantik' was a clearly and universally recognised term relating to hotels. The word 'Romantik' contains a significant promise – whether in a relationship or in a promotional message. But the primary purpose of a hotel is not only to communicate a sense of 'Romantik' but also to feel it. The power of this feeling is what makes Romantik Hotels so unique."
Alexander Herrmann