Spotlight on: Vienna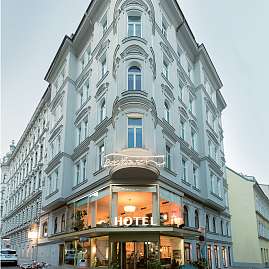 Romantik Townhouse Beethoven
A brand new ­Romantik Hotel: the exclusive 4-star boutique hotel is nextricably linked to the cultural life of Vienna.
Do you want to live in and experience Vienna? An ideal place for doing so is the magnificent Townhouse Beet­hoven. Just like the city, the hotel is steeped in history. Every floor is dedicated to a special theme and offers insights into the lives of influential figures of Viennese life.
With its central location on the multicultural Naschmarkt and opposite the Papageno Gate of the Theater an der Wien, the Romantik Townhouse is only a few minutes' walk from the opera, the Musikverein, the Museumsquartier, Vienna's most traditional coffee houses and shopping streets.
Address: Romantik Townhouse Beethoven, Papagenogasse 6, Vienna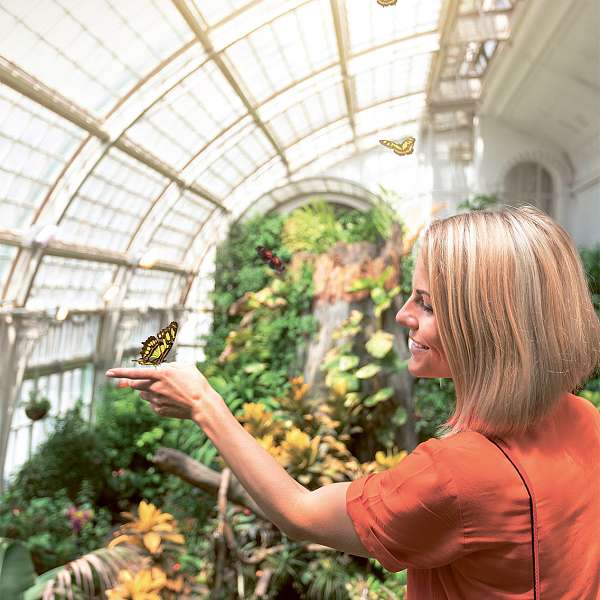 Butterfly House
A tropical oasis of calm and relaxation in the heart of Vienna.
If you want to escape the hustle and bustle of the city for a few hours, why not visit one of the world's most beautiful art nouveau buildings, a light-filled oasis that is today home to more than 500 free-flying butterflies, waterfalls and exotic plants?
Address: Palm House, Butterfly House Hofburg Burggarten, Vienna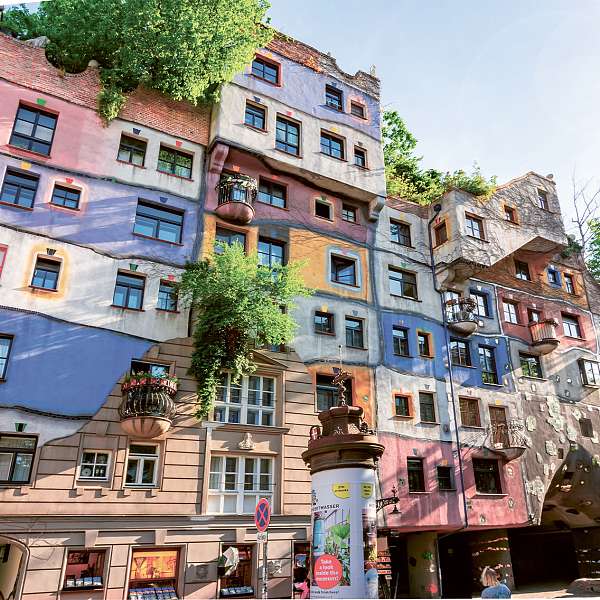 Hundertwasser House
"A house for people and trees'', that follows no rules.
With this project, the artist Friedensreich Hundertwasser (1928–2000) not only wanted to free architecture but also people from the pressure to conform and sought to promote a modern, ecological transformation of the city by harnessing the power of nature.
Address: Kegelgasse 36–38, Vienna