A tour on the high plateau - Prato Piazza in the Dolomites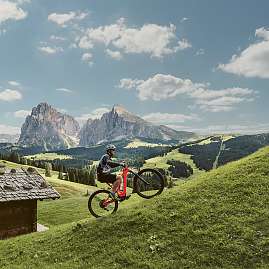 Cycle tour Prato Piazza | Dolomites, Italy

The differences in altitude on an e-bike tour through the Dolomites may present a physical challenge but will reward you with the most amazing views.
For a bike tour of the Prato Piazza, firstly, be in good shape and, secondly, bring a mountain bike. Or hire one. There are plenty of bike rentals at the route's starting point in Dobbiaco. The tour is extremely scenic, with panoramic views of the craggy mountain tops of Cortina d'Ampezzo, Monte Cristallo and the Croda Rossa. Even better than a mountain bike is an e-mountain bike, as the differences in altitude along the route are considerable. Photo stops: the glittering turquoise Lago di Dobbiaco and the Tre Cime di Lavaredo panoramic viewpoint.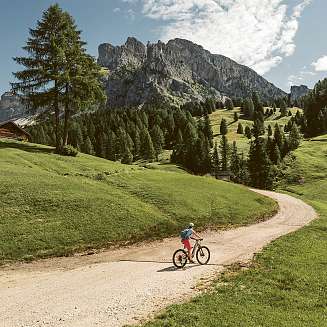 In addition to the rustic Alpine huts that characterise the local landscape, you will also come across an odd cow or mountain goat. But they pose little risk to cyclists. The tour has a spine-tingling Lost Place in store for visitors. It is the Fort Landro, built in 1880. Afterwards, the route takes you up to the Prato Piazza, the highest point of the tour. The high plateau of the Prato Piazza (2,040 metres above sea level) is an ideal spot to stop for refreshments and enjoy the view. There are four huts serving food and drinks. If you like it up here, you can even stay the night. Otherwise, hotels back in Dobbiaco offer a relaxing stay, such as the Romantik Hotel Santer.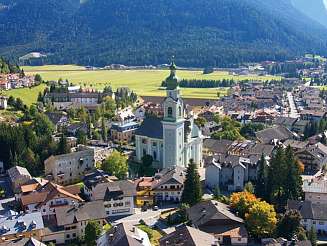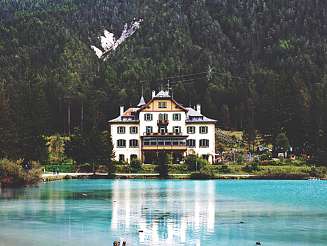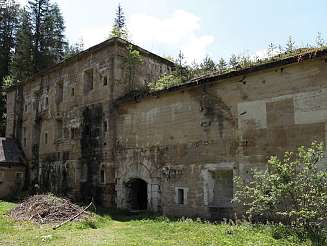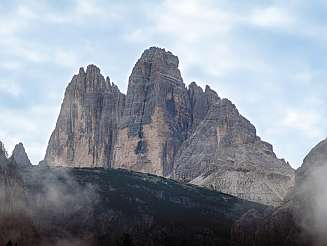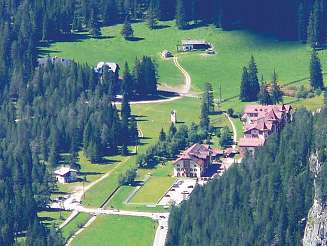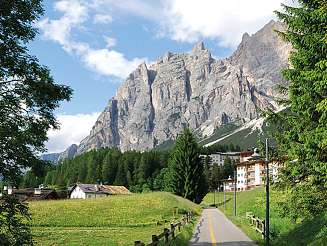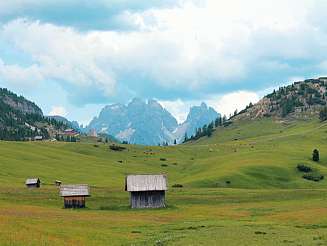 See more of the route as well as an alternative cycle tour in the Eggental, about 100 km from Dobbiaco.