To find out whether restaurants, hotels and working with people as a happiness maker at Romantik are exactly your thing, an internship before training or studying is just the thing. Get a taste of practical experience. Then check directly which Romantik hotels currently have an offer for you.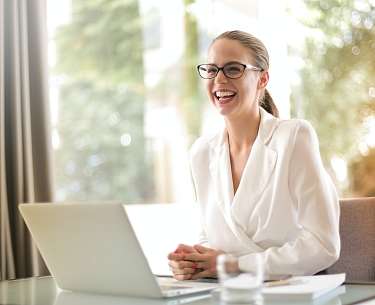 Dual study
You already have your A-levels in the bag? Then how about a dual study programme to combine theory and practice directly? The best thing is to apply directly for a suitable position.
A dual study programme offers many advantages. At Romantik, you get the chance to combine a degree course with theoretical training in the hotel industry, so that you can put what you have learned directly into practice. Theory and practice: This is the perfect mix and the best preparation for leadership tasks in the management of a hotel.
Working student
Would you like to earn good money on the side as a student and gain experience for your later professional life and the challenges as a host? An alternative to holiday jobs or internships is working as a working student.
Working students work alongside their studies for several hours a week in the hotel or at the Romantik Head Office. There, they receive their own salary and valuable insights into future professional life - the perfect basis for a successful start to your career.
This will also interest you